AstaCP Jun 21, 2021
What Are The Differences Between Live and Online Poker?
Are you keen on making the switch from live poker to online play? Or are you planning to play the game for the first time? Either way, it is worth understanding the most important differences between the two ways of playing. What are the key things that change when you move from a poker table … What Are The Differences Between Live and Online Poker?
Strategy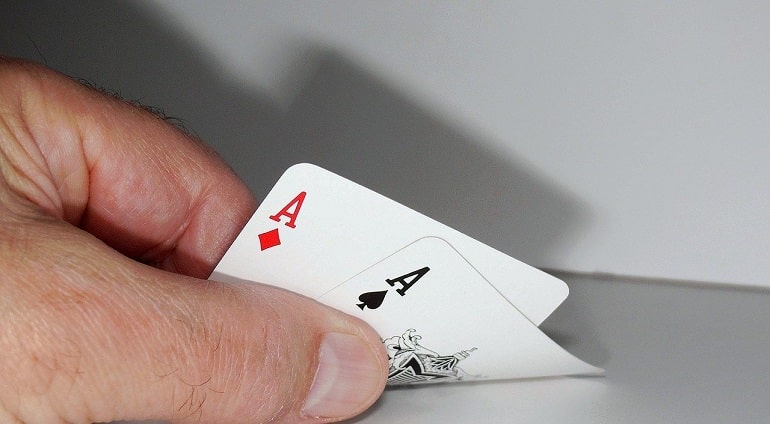 Are you keen on making the switch from live poker to online play? Or are you planning to play the game for the first time? Either way, it is worth understanding the most important differences between the two ways of playing.
What are the key things that change when you move from a poker table in a live setting to a virtual game?
The following are some of the main areas you should know about before you get started on your first hand in any type of poker environment.
By learning about all of these differences, you can then make a fully informed decision on how to play your card games in the future.
Top 8 Differences Between Live and Online Poker
1. The Convenience Factor
The explosion of popularity that online poker has experienced in the last few years means that many people are now trying it on the internet for the first time.
Part of the reason for this move towards online playing is that it is so convenient to do this. You don't need to arrange to meet friends for a game or go to a casino to play.
Instead, you can simply play online at any time of day or night that suits you, as you'll always find games that are ready to start. You can even use a mobile device to start playing when you are away from home if you prefer.
This high level of convenience means that you can play as little or as much as you like to, and at the time that suits you.
Professional players now use online play to try and make a living from the game by cramming in lots of games each day, while newcomers can practice as much as they want to while they look to hone their skills.
It is a hugely convenient approach for anyone who wants to fit poker into any type of lifestyle.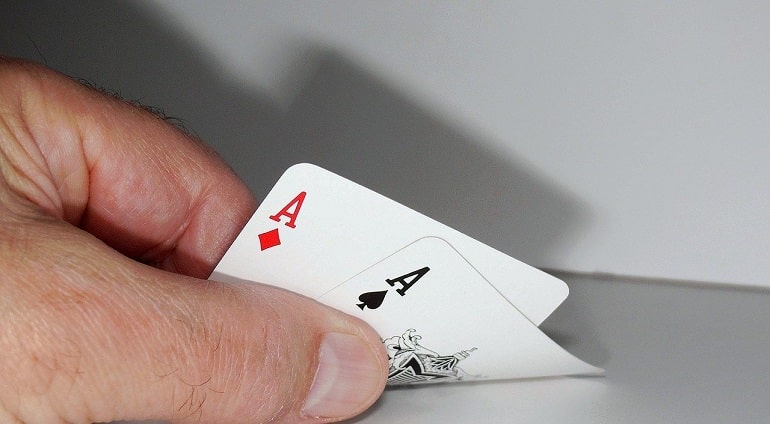 2. A Less Intimidating Experience Online
One of the fears that a lot new poker players have is of making a fool of themselves at first.
If this is your first time playing the game you might wonder whether it is going to be too intimidating to go to a busy casino. Or instead to be embarrassed playing with friends who are already experts.
What if you make an obvious mistake or lose badly with a terrible decision?
This is where the relaxed approach of online card games can help. You can start playing in this way even if you know little about poker and build up your confidence hand by hand, with no fear of looking foolish in front of other players who are more experienced.
Learn from any mistakes you make without having to live with the knowledge that other people were there to see what you did wrong.
This relaxed approach makes it a very comfortable way for anyone to start playing the game. You definitely won't feel intimidated when you start playing at home at a time that suits you and against virtual opponents.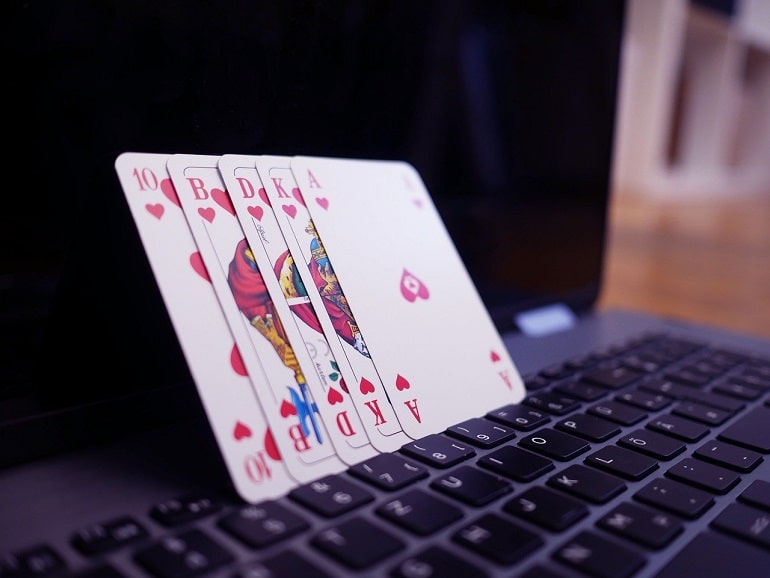 3. Play with Smaller Stakes Online if You Prefer
Another common worry for people starting to play poker is the financial side of the game. They may fear that playing in a live game could get expensive if they get carried away and end up being dragged into a high-stakes affair that they aren't completely comfortable with.
When playing online, it is easier to manage your bankroll with a cool head at all times. If you prefer, you can get started with a fairly low wager that keeps the risk levels as low as you want them to be.
You can also move across as much or as little as you want to have in your poker account, to help you to stick to a pre-set limit.
This is also a way of playing for longer even if you want to stick to a fairly modest budget.
By playing in low-stakes games, you can stretch your money out for longer and simply enjoy the chance to play more poker games for your money and savor the action.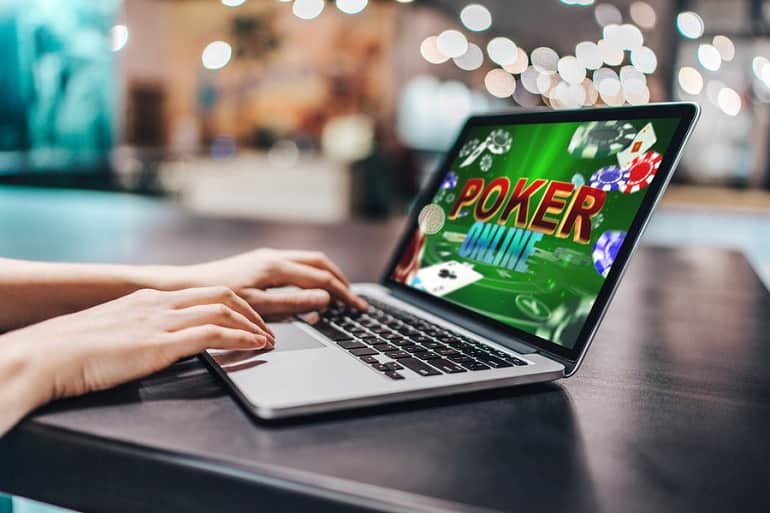 4. The Need for Bluffing and Reading Calls
Many newcomers to poker believe that bluffing is more important than it is, perhaps partly due to the way that the game is often represented in dramatic movies and TV scenes.
In real life, there are different opinions on how big a part bluffing plays in online poker compared to live games.
However, what we can say for certain is that tells are more crucial in live games than in online poker.
This is because you can see the people you are playing against and look to pick up on the tell-tale signs of what cards they hold or how confident they are of winning. With online games, all you can see are the cards rather than their faces.
This could be an advantage for rookie players who are worried that their facial expressions may give away their intentions when playing against experts.
On the other hand, if you are used to reading other players' tells in real-life poker, you will need to adapt your game online without this.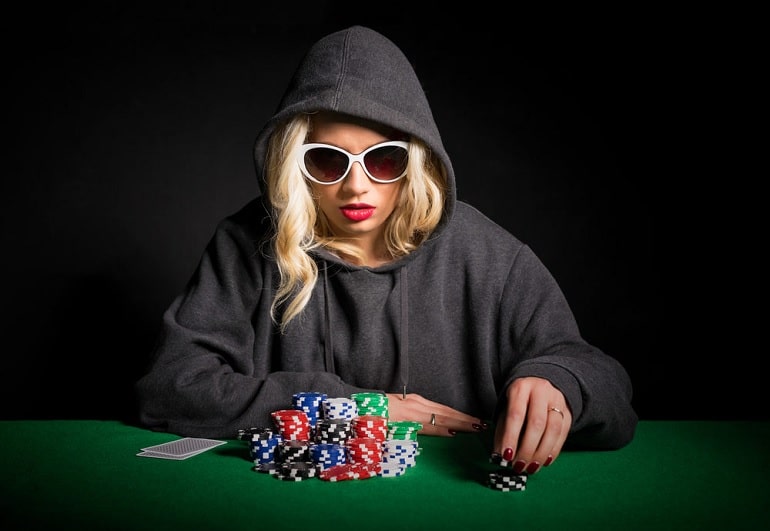 5. You Get Faster Games Online
At a live poker table, a game will tend to last longer than the online equivalent does. Of course, the amount of poker you are able to play is also limited to the fact that you can only be physically present at one table at any given time.
With the internet poker option, these speedy games let you whizz through lots of games very quickly. This is especially true if you decide to play hands on several tables at once. Pros will often use several screens to play many hands simultaneously as they attempt to earn good money.
Go as fast or as slow as you want to when playing online, as you can jump from one game straight to the next or take a moment to reflect on what just happened and look for online advice on what you could have done better.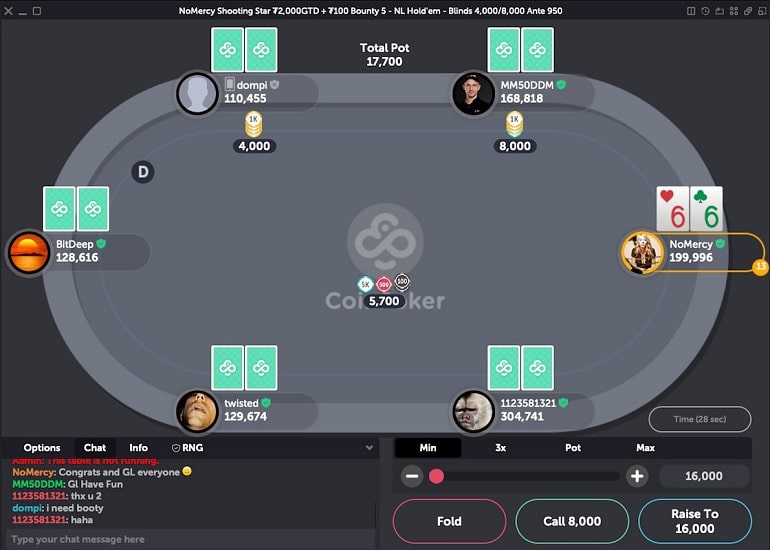 6. The Social Aspect
One area of poker that you might think is missing from internet games is the social aspect.
After all, for many people, the idea of getting together with friends for a few hands of poker is one of the great attractions of the game. Will you miss out on this part of the experience when you play on the internet?
The truth is that online poker sites work extremely hard to overcome this issue, by offering things like live chat and leaderboard challenges to build up a strong community feel among their members.
This means that you can still get a strong social aspect and feel part of something special when you play online.
We all look for different things when it comes to the social aspect of poker, so it is worth taking a moment to consider this point before you start. You might be surprised at how easily you get caught up in the atmosphere and community spirit of online games.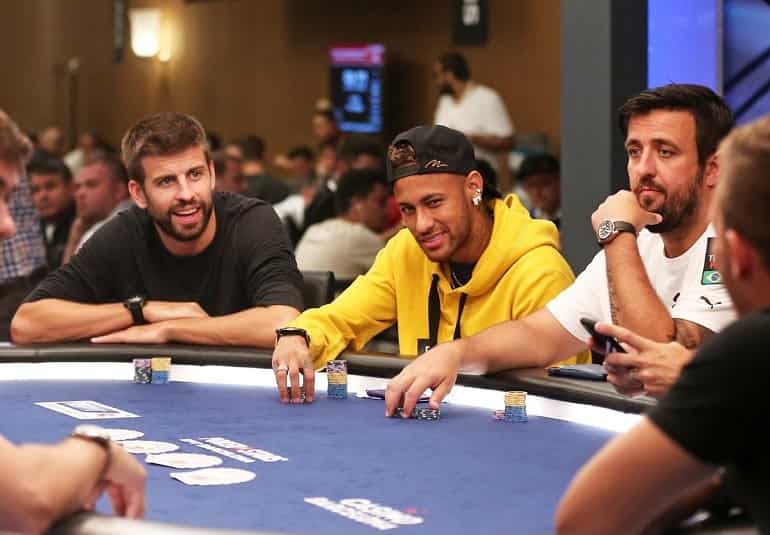 7. A More Varied Experience
When you play online, you can look for the different ways of enjoying poker that most appeal to you. There are lots of variants online that you can try, like Open Face Chinese Poker.

So it is a question of sticking to the game you most love or else looking for a fresh challenge on a new variant whenever you feel like it.
In a live setting, poker players will more typically stick to a single version of the card game for long spells. Naturally, you can do this online too if you prefer to play one variant often.
It is really just up to each player to work out how they like to play and then go for it.
If you don't know a lot about variants like Omaha and Texas Hold em, you can give them a try online and see which way of playing feels best for your style and personality.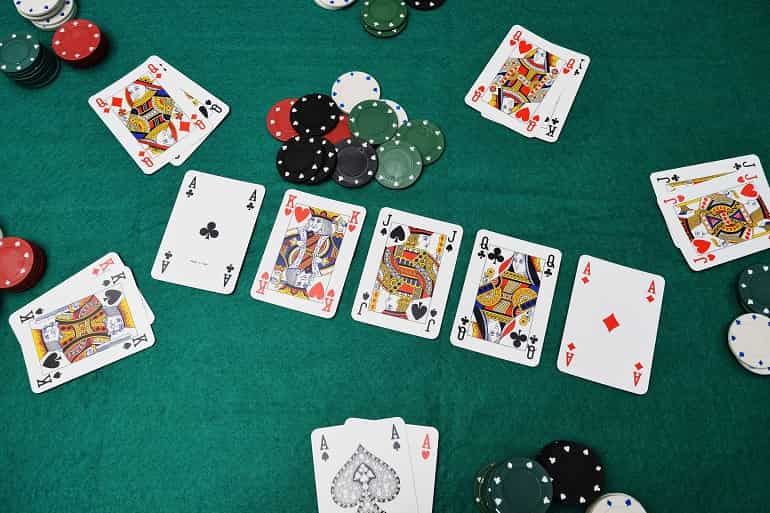 8. The Availability of Tools and Strategies
One of the keys to playing online is that anyone can do it. As we have seen already, it is possible to start playing poker on the internet with small stakes and with no fear of being intimidated.
However, what makes it stand out as a great option for newcomers is the way it is so easy to look online for tools, tips, and strategies to use.
Anyone can slowly build up their knowledge as they play – learning about poker lingo for example. Or instead, take a crash course in poker to learn as much as possible in little time.
You will never know what level of opponent you are going to come up against, but the more you learn the more confident you will be of winning hands against anyone you meet.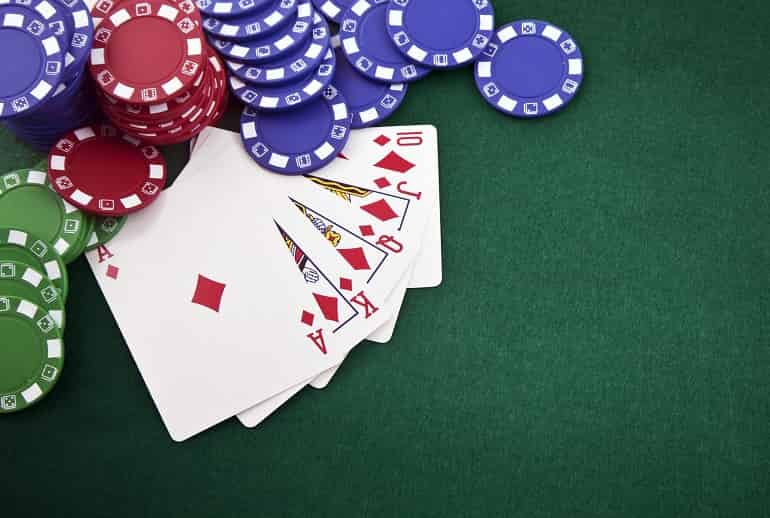 Final Thoughts
During last year many new players got to know online poker for the first time, due to the restrictions imposed as a consequence of the pandemic. With land-based casinos closed, people found online poker as an alternative.
Live poker, especially with friends, is quite fun and helps people to engage socially in a common hobby. It has some differences compared to the online version, one of the most notorious is bluffing and reading signals.
However, online poker also has some advantages. For beginners, online poker is a perfect playground, as they feel less judged and can improve their game gradually. Then, when invited to play with friends, they can show how much they improved.
To enjoy some fun online poker head to CoinPoker's tables, where you can meet other players and even play with legendary poker professionals. You'll be up and running in next to no time!

Have a question? Feel free to ask us anything in the comment section below or join our growing community on Telegram.
For all the latest news, follow us on social media, through Twitter, Instagram or Facebook.