ABOUT US
We do things differently…
Developed by an ambitious team of poker lovers, CoinPoker is a revolutionary blockchain technology-based platform. Instant and secure transactions using USDT, ETH, BTC or CHP tokens and no KYC checks – the privileges our players get, together with huge promotions giving away thousands in value each week.
CHP is the currency of the CoinPoker economy. It provides players with exclusive benefits and supports future developments delivered to our community.




Trust in Poker
"Decentralized" Card Shuffling
Our new, decentralized random number generation
(RNG) software uses input from all players at
a table to shuffle the deck, giving you the power to prove the fairness of the shuffle.
Be part of our amazing community
Players from all over the world can access our desktop client. Be part of this community and download client right now!
Download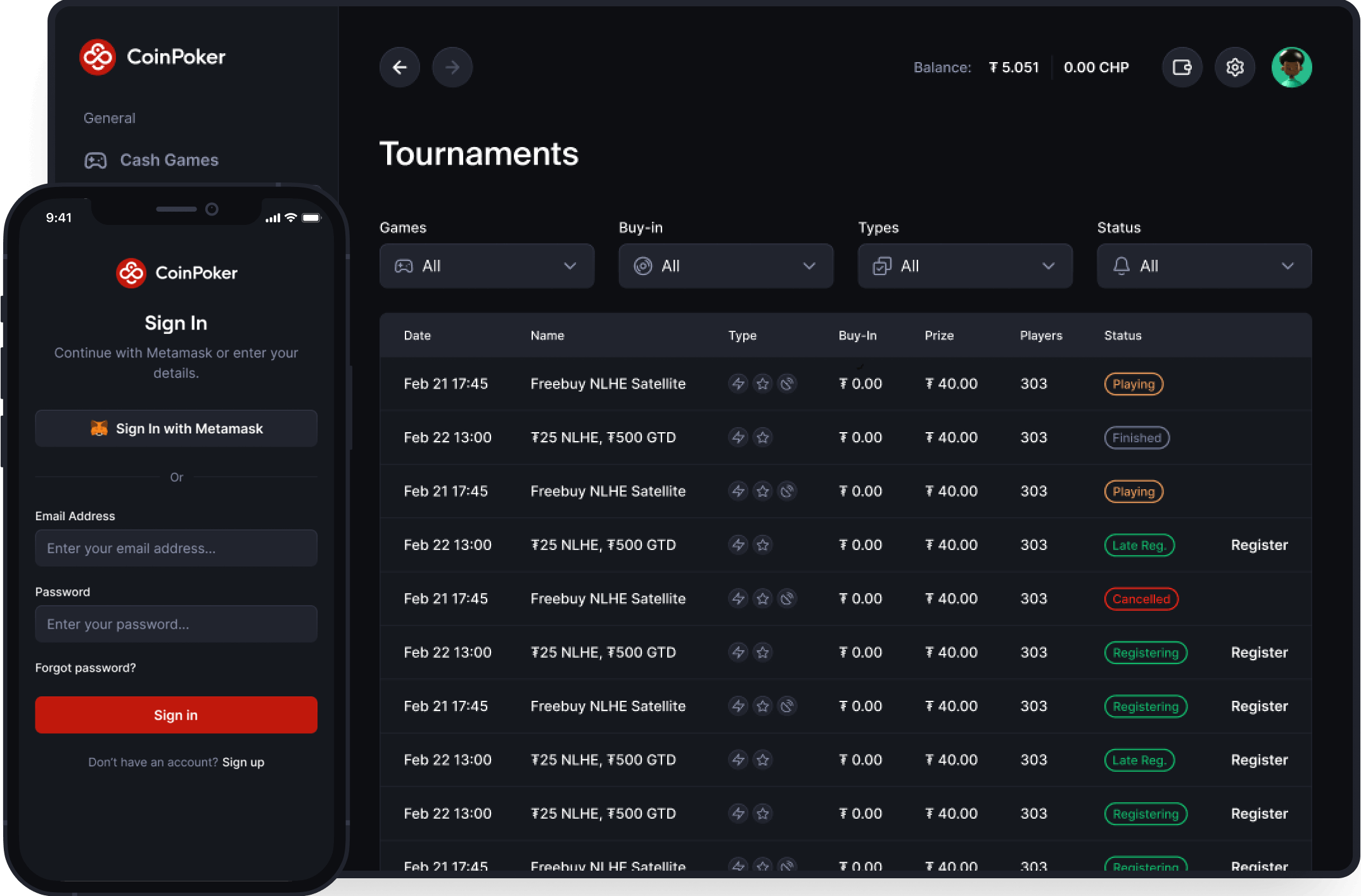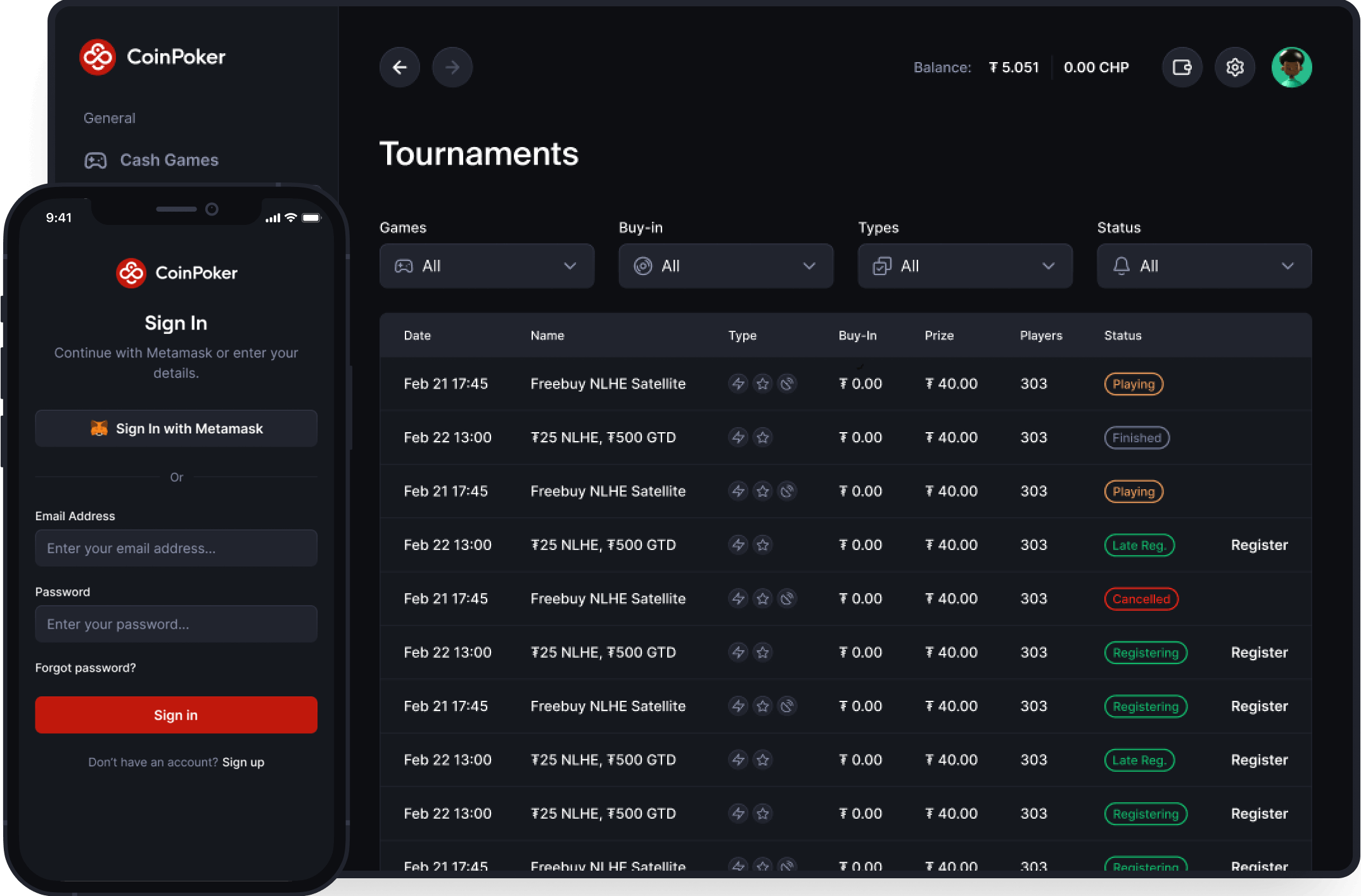 About CoinPoker
Easy to Access – Players from all over the world can access our desktop client and use either USDT, CHP, BTC or ETH to deposit or withdraw from their CoinPoker account from anywhere in the world.
Available on Mobile – Players can download CoinPoker's mobile application to access the same tournaments, cash games, and crypto poker experience on the go. All of the games are available on vertical tables too.
Community-Centric – Our growing community of crypto poker fans are our greatest asset and top priority. Feedback, ideas, and opinions are always welcome from our players.
Player Promotions – We are a community-focused brand, therefore we aim to offer you the best possible promotions in an online poker industry. We are proud to have given away a Tesla, thousands of USDT, ETH, BTC and millions in CHP already, and it's just the beginning of what's to come!
100% Decentralized – Our highly advanced RNG is now fully decentralized. You as a player can, at any time, view your impact on the card shuffling. This is a groundbreaking feature, first of its kind in the industry!