jesseseo Jan 23, 2023
CoinPoker Review 2022: Poker, Cryptocurrencies & You
CoinPoker Review 2022: Poker Room, Cryptocurrencies & You – Should You Deposit? CoinPoker is an online poker room that offers all the benefits of crypto while providing a traditional poker experience. CoinPoker has been a commission-free platform since its inception in 2017 to encourage visitors to test and play crypto poker. It was built by … CoinPoker Review 2022: Poker, Cryptocurrencies & You
News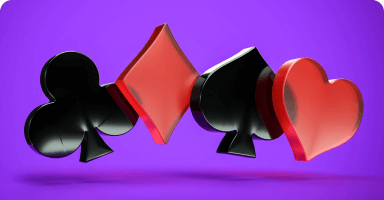 CoinPoker Review 2022: Poker Room, Cryptocurrencies & You – Should You Deposit?
CoinPoker is an online poker room that offers all the benefits of crypto while providing a traditional poker experience. CoinPoker has been a commission-free platform since its inception in 2017 to encourage visitors to test and play crypto poker. It was built by poker enthusiasts looking to create a place where anyone can play their favorite game and win big.
They provide a safe, secure, and fast way of playing poker online, fair and secure for both players and operators. It offers users a fully transparent blockchain that allows anyone to verify every aspect of the game, from RNG to payouts. It's not only that the site runs on blockchain technology but also appealing because its lobby offers a great variety of poker games you can play for real money online.
Why Play CoinPoker?
It's built on the blockchain and uses USDT stablecoin as the primary in-game currency and CHP as bonus fuel. So you get instant, secure transactions using USDT, ETH, BTC, or CHP tokens and no KYC checks! CoinPoker is easy to access even with your smartphone app, where you are instantly introduced to tournaments, cash games, and crypto poker experience on the go.
The community-centric site is increasing with its current player base of over 7K players from over 200 countries worldwide. Their community of poker players recently got rewarded with player promotions, giving away Tesla, thousands of USDT tokens, and millions in CHP! Their community contributions feature has been around ever since they started. It's a way of giving back to their players. For instance, tournament contributions are set at 7%, and community contribution for six-handed cash games is 4%.
CoinPoker is an online poker room opened to the entire world and accepts Bitcoin (BTC), Ethereum (ETH), and USDT, the stablecoin of the Tether network. The benefit of crypto is a 100% decentralized RNG, which means you can view your impact on the card shuffling in real time. In addition, CoinPoker offers instant and secure transactions using USDT, ETH, BTC, or CHP tokens, so there are no KYC checks necessary to join the platform. The player base at CoinPoker includes recreational and professional players well-known in the poker world.
Coin Poker Score
Traffic: 3/5*
Software: 5/5*
Bonus: 4/5*
User: 5/5*
Overall: 4.2*
Getting Started on CoinPoker
If you've ever played poker online, you know how frustrating it can be to deal with all the different sites, apps, and games out there. The problem is that they're all so different and have their own rules. As a result, it's hard to find a place where you can play your favorite game without worrying about getting scammed—and even if you do find one, it might not have the features you want or need.
CoinPoker makes a difference! It has a 24/7 customer service team who will help answer any questions you might have about creating an account or playing on its site. However, the process of getting started with CoinPoker is instead a simple one, and it lasts a couple of minutes.
#1. Go to the Download Page
You can open a Homepage of CoinPoker and click on the Download button in the upper right corner.
#2. Download the App
Wait a few moments for the file to finish downloading.
#3. Register an Account
Once the download completes, launch the app and follow the instructions. It will ask to create an account. Complete the form and finish with the register button. CoinPoker will send a verification message to your email. Click on the Verify button to access the platform.
#4. Complete Registration
There are two options to verify your identity:
by entering a phone number and receiving SMS
or through a third-party app called Civic.
Make your choice and wait a few moments.
#5. First Deposit to Attach Your Crypto Wallet
You will receive a lobby screen, but before you can play, click on a wallet icon to link it to your account. Next, click on the wallet icon to finish up and make your first deposit. Once you make a deposit, the wallet will turn green.
#6. You are Ready!
Once you complete these steps, you are ready to play in the poker room.
Sign-up Bonuses at CoinPoker
CoinPoker's lack of deposit bonuses is not a problem. Because they offer several freerolls, you can also find free entry to some of its bigger tournaments, such as Crypto Series of Poker (CSOP) events. So it's not a deposit match, but it's just as good.
The most important thing to remember about CoinPoker's free tournaments is that they're not just for beginners—these are also some of the most significant events on their platform. For example, the Crypto Series of Poker (CSOP) is one event that draws poker pros worldwide. So if you want to play with the best in the business, this is a great place to start!
Additionally, many of their tournaments are based on paid CHP rebuy. Essentially, it's a different way to encourage new players to play more on the platform. That means that no matter what your interests are or what kind of game you like, there will always be something new waiting for you at CoinPoker!
CoinPoker Traffic
CoinPoker has had a steady growth in its audience over time. However, if you expect a rowdy place with thousands of players simultaneously, it's less likely to find it in CoinPoker. Although the platform has existed for over five years, it's still somewhat behind all the significant traditional online poker sites.
There is intense competition in the industry, and it's not about whether or not the platform is secure but rather the taste of the poker players. In its 24-hour period, CoinPoker accumulates more than 200 people at the virtual tables.
There is often a lot of commotion at the tournaments, which are more popular than cash games. It gets interesting when poker pros such as Tony G and Isabelle Mercier hit the tables. CoinPoker has its community that often visits the site, and it's not just for playing but rather for the love of the game.
CoinPoker Games
CoinPoker is an online poker room that offers a fair, secure, and fun experience for all players. The site has been around since 2017. As you might imagine, poker is still their primary focus. Here you will find Texas Hold' Em, Short Deck, Pot-Limit Omaha, Open-Face Chinese, and 5-Card Omaha—and Texas Hold'Em fans can also play lottery-style Cosmic Spins which offers a prize pool worth up to 1,000 times more than your initial buy-in!
Cash games on CoinPoker are limited to Hold 'em and Pot-Limit Omaha, with traffic split pretty evenly between them. However, CoinPoker offers a surprisingly robust amount of multi-table tournaments with 300+ player events starting every 15 minutes. The main reason behind CoinPoker's strong tournament attendance is that many games offer a free initial buy-in.
Evenings are the peak hours on the platform, with about two dozen active tables predominated by micro-stakes. In terms of popularity, No-Limit Hold 'em comes first, followed by Pot-Limit Omaha.
CoinPoker Deposit and Withdrawal
CoinPoker is an online poker room that uses Ethereum-based cryptocurrency, CHP (CoinPoker Hero Points), to play. The platform makes it easy to deposit and withdraw your winnings. Depending on where you reside, you can buy virtual currency with credit cards or bank transfers. In addition, the following Ethereum wallets are known to be compatible with CHP:
The deposit process is simple: choose what currency you'd like to use, then deposit it into CoinPoker's wallet. You can use credit cards or bank transfers, depending on where you live. There is no limit to deposits, and once it has been processed, you'll be able to make a withdrawal through the same process. However, CoinPoker has a withdrawal minimum, and it's above 5 USDT.
CoinPoker Support and Contacts
CoinPoker has a great multilingual support team available 24/7, so you can rest assured that they will always be there when you need them. There are several ways in which you can reach the CoinPoker support team:
Live Chat – Telegram is the most convenient way to get help from the CoinPoker staff. You can talk directly to an advisor and resolve your issue quickly.
Email – If live chat isn't your thing, email [[email protected]] is another option for contacting the customer service team.
CoinPoker has a helpful FAQ on the CoinPoker website to help you register, deposit, and withdrawals from their platform.
CoinPoker Promotions
If you love playing poker, you probably already know that the more poker rooms you play at, the better your chances of winning cash. However, the features that make it unique from other gambling brands are precisely what make it the best option for everyone who loves the game of poker – the player and staff.
CSOP Mini
It's like the Crypto Series of Online Poker, but it's designed for smaller bankrolls. The buy-ins are a fraction of the CSOP, and there are generous guaranteed prize pools and huge bonus prizes for winning tournaments.
If you win one of these events, you get into the equivalent CSOP event, where you could win even more money!
And if you don't win? No worries! CoinPoker will run CSOP Mini Freerolls, Freebuys, and Satellites to all CSOP Mini events. From the day the dates for CSOP Mini are announced, daily tournaments will give away hundreds of dollars in CSOP Mini entries. The chance to build a bankroll from nothing has never been better.
Crypto Series of Online Poker
There are some exciting features brewing on CoinPoker, including a new free buy and freeroll program, which will run several weeks before the start of CSOP. In addition, they are bringing back the popular Sunday Special tournament with a brand-new format!
To give you one more reason to get excited about this event: all CSOP editions have massive guaranteed prize pools! So you can expect plenty of value when you come out on top in any of those tournaments. And Tony G will play every event, and bounty rules apply for anyone who eliminates him from a CSOP event. So you'll have ₮4,000 value at stake in bounties from Tony G alone!
Weekly Cash Game Leaderboard
The Cash Game Leaderboard awards ₮10,000 to the top players on the NLHE and PLO cash leaderboards each week. The weekly prize pool is split between two leaderboards for NLHE and PLO cash tables.
The points you earn on the leaderboard are calculated based on how much you contribute to the poker community. Therefore, the more you play, the more points you get!
That means that whether you're playing at high stakes or low stakes—it doesn't matter! So long as you're contributing to the community with your time and energy!
Conclusion
CoinPoker review has shown enough potential to be a worthwhile consideration for anyone looking for a crypto alternative to world-class Texas Hold'Em. The excellent news is that CoinPoker has all the signs of being around for the long haul, so that you can expect fresh new updates and special offers in the following year. So play today and enjoy the multitude of benefits and entertainment CoinPoker offers.