AstaCP Mar 01, 2021
Once Upon a Time: When I Played The Police
Isabelle Mercier returns to the series Once Upon A Time telling us what NOT to do at a poker table. After last week recalling the time when she should have gone all-in, this time the story involves… the police?! It's cliché to say it, but it's from our mistakes that we learn the most. The lesson I … Once Upon a Time: When I Played The Police
Strategy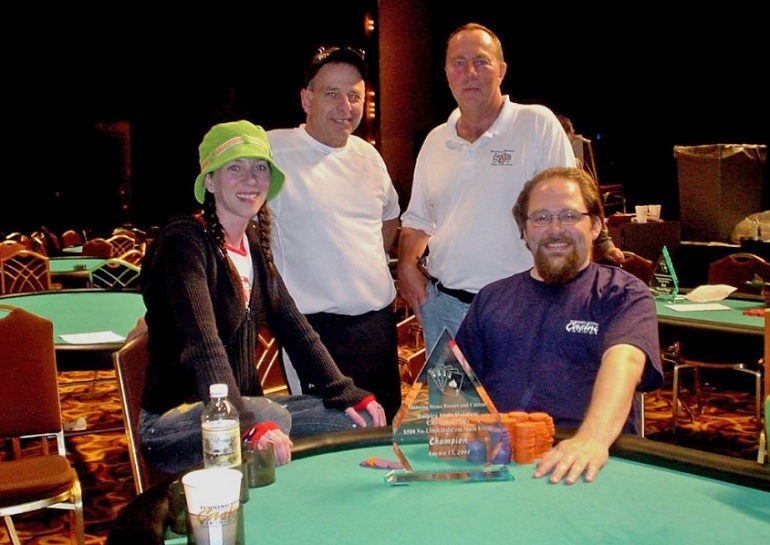 Isabelle Mercier returns to the series Once Upon A Time telling us what NOT to do at a poker table. After last week recalling the time when she should have gone all-in, this time the story involves… the police?!
It's cliché to say it, but it's from our mistakes that we learn the most. The lesson I learned that day is this: There is no point in playing the police at a poker table.
The Turningstone Tournament
Flashback; It's summer 2004, I'm not "No Mercy" yet, just Isabelle Mercier, a young poker player who has just turned pro for six months and who has to prove herself on the circuit.
It was not until later that famous presenter Mike Sexton gave me my nickname after winning the WPT Ladies Night. At the moment, I'm Isabelle Nobody Mercier and I entered a tournament in Turningstone, New York, for a US $ 500 buy-in.
Considering my low bankroll at the time, it was thanks to a satellite that I was able to participate in this tournament.
I had only been a pro for a few months, and times were tough for me. I wondered whether I had made a mistake in leaving the Aviation Club de France to become a pro with such a small starting bankroll, which kept decreasing…
Before going into the details of the anecdote, a word about my dress looks: it was big nonsense. I don't know what hit me that morning when I deliberately chose to wear these horrible clothes and especially this ridiculous hat, but let's say I didn't go unnoticed, as the photo shows.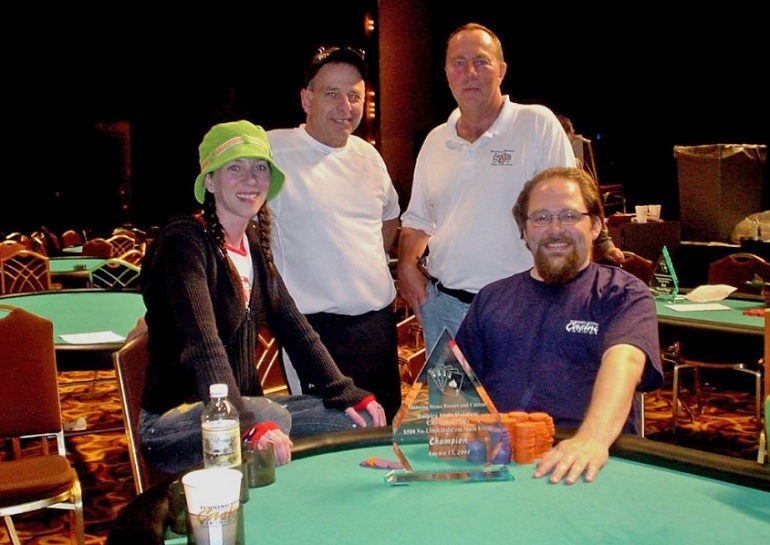 Mistakes and mistakes throughout the tournament
The tournament had just started, and I arrived a few minutes late to discover a nice pair of 10. The starting stack is 10,000 chips, the blinds are 50-100, and two or three players decide to call the big blind before me.
I also decided to simply call (yes, very bad move). And suddenly, there is this guy in Big Blind who gets carried away and moves all-in for 9950. Nothing less. WTF!
The other players fold their hands and it's my turn. I start to think. I tell myself that it's impossible for him to do that with AA, KK, QQ or even JJ. He wants to make everyone fold by moving all-in, a classic move for amateur players.
It's suicidal, it's an obvious mistake, but Mr. Big Blind certainly thinks he's pretty good doing it.
What should I have done?
In principle, in this case, one folds his hand very wisely while waiting for a better spot with a better hand to catch him if he remakes that kind of raise all-in.
However, instead of letting the storm pass, I wanted to play the police. I convinced myself that he had AK at best, so technically with my pair of 10s I was slightly ahead. So, I called the bet.
As unbelievable as it may seem, Mr. Big Blind did have a pair of Aces. My hand that I thought favorite had just melted like snow in the sun, and I ended up with a little 20% chance of winning the pot: well-done police-girl!
Pro-tip: don't play the police!
I found myself having to play my whole tournament on an 80-20, simply for wanting to punish a player. I lost that flip, but I didn't bust out, I had exactly 50 chips left out of my 10,000 starting stack.
I was going to be able to test the famous phrase "A chip and a chair" and see if it was indeed possible to come back from hell and turn 50 chips into a victory.
Spoiler alert: I didn't win this tournament but still finished ITM with a nice fourth place in a split, which was, considering my starting micro-stack, completely miraculous.
Learning from my mistakes
What got me to the final table was my 'fear of nothing' style of play, as if I had already busted out from my first hand and had nothing more to lose.
This win also allowed me to replenish my bankroll enough to persevere in my new pro career and to continue playing until the day I won the WPT Ladies Night and was spotted by PokerStars.
In the end, the Turningstone event went well. Still, the lesson has been learned anyway. There's no point in playing the police at a poker table.
That doesn't mean you shouldn't react to an ultra-agro player. Nonetheless, suicide missions usually end badly…
Meet me at the tables on CoinPoker to practice your skills and enjoy the action. Open yourself a CoinPoker account today.  
Isabelle "No Mercy" Mercier
WPT Winner & OFC "Progressive" World Champion