jesseseo Jan 13, 2023
What Is High Stakes Poker and How to Get in the Game
What is high stakes poker and can anyone get into the world of these players? Is it an elusive and exclusive experience for the select few? That's what we're here to answer. Today, we're going to break into the reality of the game, what it takes to get a seat at the table, and playing … What Is High Stakes Poker and How to Get in the Game
Strategy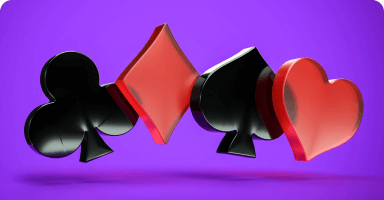 What is high stakes poker and can anyone get into the world of these players? Is it an elusive and exclusive experience for the select few? That's what we're here to answer.
Today, we're going to break into the reality of the game, what it takes to get a seat at the table, and playing live vs online. So let's get into it.
What Is High Stakes Poker?
If you've ever watched a show like High Stakes Poker or any other movie with poker involved, you'll have seen them referring to a high stakes game. And that usually involves a lot of money — much more than you'd typically see on any other table, either live or online.
So what is high stakes poker? It is a cash or crypto game, whose stakes vary from one room to the next. That's why you'll see that different places might not have the same minimal stakes for a high-stakes game.
For example, you'll usually find the lowest stakes in online casinos is a $1,000 No-Limit. The buy-in can also be $2,000, $5,000, and/or $10,000. On the other hand, some more exclusive rooms will have a buy-in of $20,000, and the blinds tend to be $800/$1,600.
One of the most famous high stakes poker games is the Big Game, which is played at the Bellagio in Las Vegas in Bobby's Room. There, most players usually buy in for $200,000 to $300,000. They change the poker variant that they're playing every few hands, and the games include Omaha, Razz, Texas Hold'Em, and No Limit.
How to Become a High Stakes Poker Player
So now that we've answered the question of What is high stakes poker, it's time to learn how to be a high stakes player. Here is our ultimate list of the basic requirements.
Have a Sizeable Bankroll
Having a solid bankroll might sound pretty obvious, but we do need to mention it for good measure. The average poker player participating in high stakes tends to have a bankroll of at least half a million dollars.
As with every game, there are bound to be big swings in fortune, because the stakes and the rewards are high. You need to be able to withstand losses of tens, if not hundreds, of thousands in a single game.
Unless you're already wealthy enough to participate and afford a loss, you'll be building your bankroll for a while. You'll need to work hard playing low and mid-stake games before you can afford a seat at the table. But it's not all bad because it'll give you a chance to work on your game and develop better skills.
Be Innovative
Even though it's possible for you to buy your way at a table without any previous experience, it might not be the best idea. All players that are involved in high stakes games exhibit a forward way of thinking. You need to know your reactions and discern how other players can use them against you.
You also need to exhibit variety while playing, which means switching things up every now and then. Not only that, but your memory should be superb, and well enough to recall important tells and facts that happened in other games.
Have Confidence
As they say in Hollywood, sometimes you need to fake it until you make it. If you want to be top-dog at every table, you need to believe it and have unshakable confidence in yourself and your abilities.
In high stakes poker, it's not unusual to have days where you lose tons of money. And while the less confident might think that it's time to get out of the game, that's when you should be standing your ground. You need to be certain that your skills (and budget) are good enough to overcome any setbacks.
You could also find yourself sitting across big names in poker, which can definitely be intimidating. They can jump at you any chance they get, making you lose your self-belief. But if you're confident enough in yourself, you'll know that it's just a ploy to make you lose focus.
Be Disciplined
At a lower level, micro and small stakes, making a mistake won't cost that much. But at a high stakes table, losing your cool or patience could cost a fortune. For this game, you need discipline, and the ability to sit at a table for hours, sometimes folding one hand after the next.
You should also have enough discipline to know when to wrap up and leave. Having a big losing streak, and potentially losing hundreds of thousands or millions will shake any player. But knowing that it's time to go and maybe play at a lower stake is the true mark of a good player.
Keep Improving
As with anything in life, as soon as you stop wanting to improve and learn more, you should just get out of the game. The best poker players in the world are always growing, picking up new strategies, and games. And if you want to be successful, that's exactly what you need to be doing.
What's more, once you're in the high-stakes poker world, you'll see it constantly evolving and changing, especially online. There are new types of games and ways of playing popping up and you should be on top of them if you want to make it.
So when you join CoinPoker, we recommend trying every game and lobby. There, you can learn new games and meet new players who can help with your progress.
Live High Stakes Poker vs Online High Stakes Poker
Those looking to make the switch from live poker to an online casino might be wondering about the key differences between the games. We're here to put your mind at ease because poker is still poker, no matter where you're playing it. With that said, there are a few differences to be aware of.
Many online players say that the virtual experience tends to be less intimidating and more convenient. But another benefit, especially for beginners, is the smaller stakes online. Not only is the buy-in smaller, but you also tend to have more time to focus on your next move. That's just one of the ways you can expand your playing time if you're working with a smaller budget.
Another advantage of playing online for novices is that other players won't be able to pick up on potential tells that they might have. Other players can't see the quiver on your lip or if you're squirming in your seat because of a bad hand. You can also access our Poker Cheat Sheet anytime you're not certain what to do.
Micro, Small, and Mid-Stakes Poker
If you're just getting your feet wet and still learning how to play poker, you might want to start at the other side of the spectrum with micro stakes. The buy-in can be as low as $2, and the top bets are up to $25.
There's also small-stakes poker, where the No-Limit games start at $50 and end at $100. Mid-stakes games tend to go for anywhere between $200 to $600.
We also feel like it's important to mention the Nosebleed stakes, as they're affectionately known online. The buy can start at $200,000, and the hands sometimes even reach millions. However, these events tend to be exclusive and you might even need an invite to join.
Top High Stakes Poker Games
Once you feel confident in knowing what is high stakes poker and how to play it, and you want to try your luck with the best of the best, there are a few places you need to check out.
As we mentioned earlier, there's the Big Game, which happens in the Bellagio with players like Gus Hansen, Eli Elezra, and Doyle Brunson. There, the stakes can go up to $8,000 and it's still one of the biggest cash games in the world.
Then, there's the Triton Cash Game Series, which can take place in London or Montenegro. The players you can encounter there are Tom Dwan, Paul Phua, and many others, and they play No-Limit Texas Hold'Em.
If you're on the Eastern board, you can try your hand in Macau, China where the stakes are the same as in Bobby's Room. Most of the players there tend to be wealthy businessmen, with some heavy hitters like Phil Ivey and Tom Dwan.
To Sum Up: What Is High Stakes Poker
Hopefully, by now, we've cleared up any and all questions and you now know what is high stakes poker and what it takes to play it. You can also check out our article on how to play the game online and see just how easy it is to begin.
And where better to begin than right here, with us at CoinPoker?
Our revolutionary blockchain platform offers all the benefits of the crypto world, with the thrill of online play. Downloading and registering has never been easier than now, so what are you waiting for? Start your journey today!