Sarah May 25, 2018
How to Deposit ETH on CoinPoker
If you struggle with purchasing CHP tokens on the open market, our ETH deposit option allows you to transfer funds in ETH which are then credited to your CoinPoker account. Step 1: Log into CoinPoker and click on the wallet icon   Step 2: Click on the "Deposit" tab and select the ETH option Note … How to Deposit ETH on CoinPoker
Uncategorized
If you struggle with purchasing CHP tokens on the open market, our ETH deposit option allows you to transfer funds in ETH which are then credited to your CoinPoker account.
Step 1: Log into CoinPoker and click on the wallet icon
Step 2: Click on the "Deposit" tab and select the ETH option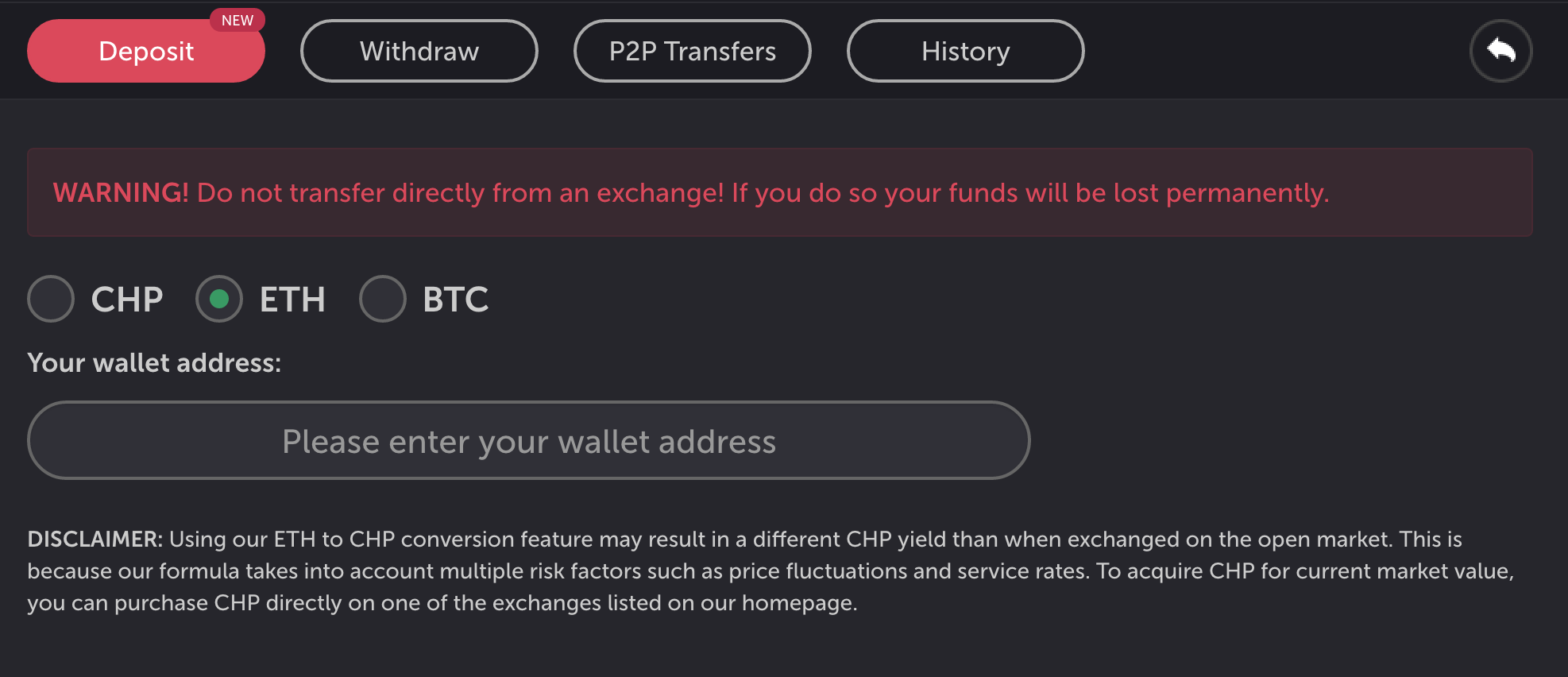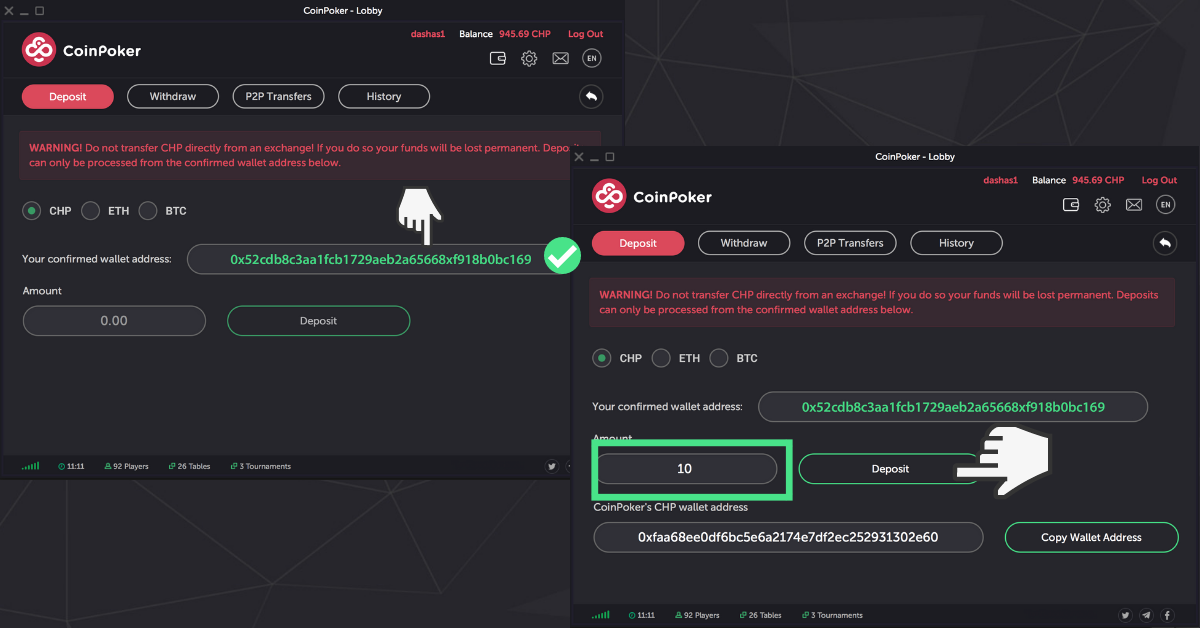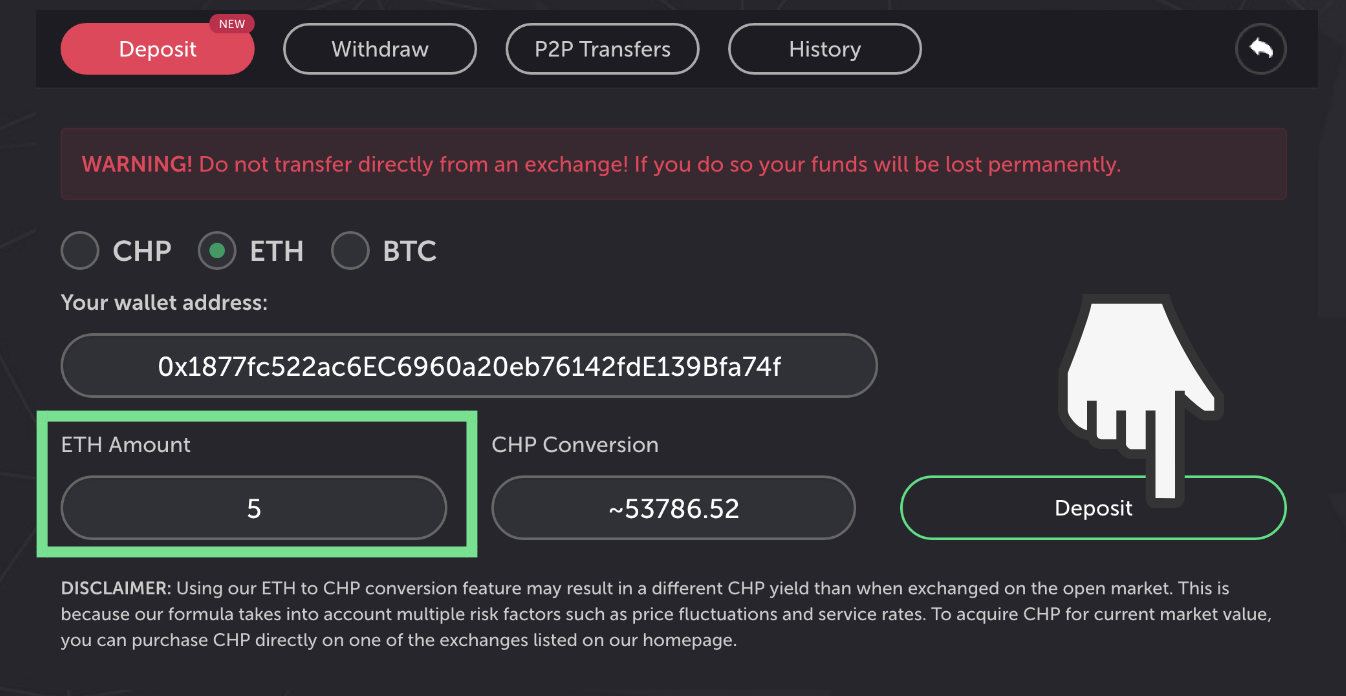 Step 4: Send your ETH and hit the tables!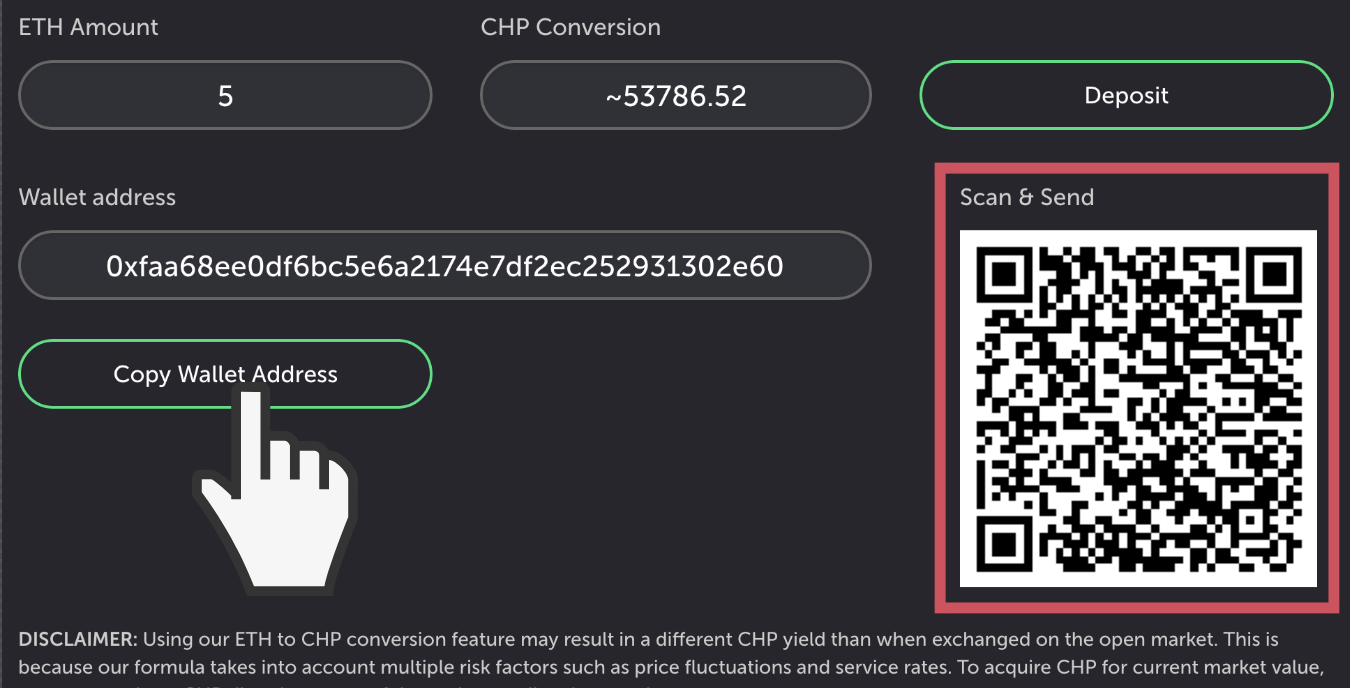 For any extra help get in touch with our support team via [email protected], or go ahead and join our helpful community on Telegram for extra tips, guidance, and fun.