AstaCP Apr 26, 2021
10 Best Gambling Movies of All Time
In times like these, with the current pandemic going on, you might have plenty of time to kill. Thus, making it a perfect opportunity to watch some of the best gambling movies of all time. CoinPoker has prepared a list of some of the best. If watching a movie or tv-show isn't really your thing, … 10 Best Gambling Movies of All Time
Entertainment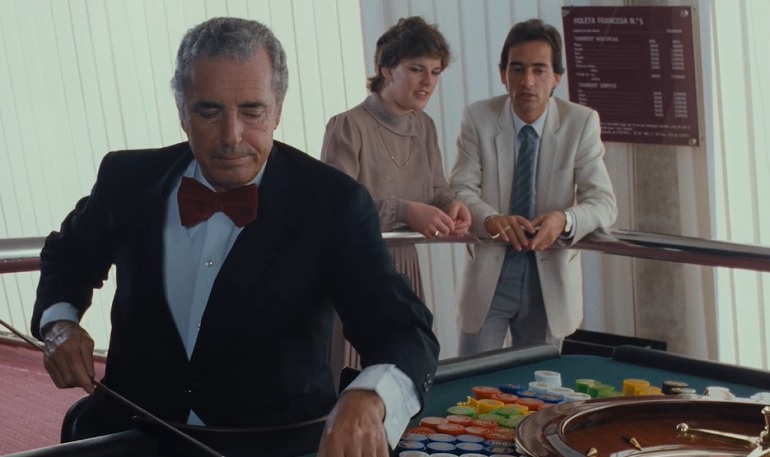 In times like these, with the current pandemic going on, you might have plenty of time to kill. Thus, making it a perfect opportunity to watch some of the best gambling movies of all time. CoinPoker has prepared a list of some of the best.
If watching a movie or tv-show isn't really your thing, then reading or listening to a good book is a great alternative.
Others prefer to watch a movie or a tv-show to unwind after a hard day's work, just to relax both body and mind.
With that in mind, we have decided to give you our pick of the top 10 gambling movies produced over the decades.
Honorable Mentions
When we picked our list, we wanted to highlight good gambling movies, that some of you might not have heard of before. Movies you might not yet have watched, thus giving you some suggestions at the same time.
There are of course other movies that could also be included in our best gambling movies list, including titles such as Rounders with Matt Damon, Edward Norton and of course, John Malkovich.
Then you also have titles such as Maverick, featuring Mel Gibson, Judie Foster, and James Garner. And, of course, you have the James Bond movies, which now and then feature gambling of some sort.
This could be either baccarat or as in Casino Royale, Texas Hold'em where Daniel Craig battles it out against the villain in the movie, Mads Mikkelsen. The scene contains one of the toughest bad beats you could experience playing poker.
Other top gambling movies, and documentaries worth watching include titles such as All In The Poker Movie and High Roller: The Stu Ungar Story. Then we of course have the more recent one, Runner, Runner with Justin Timberlake, Ben Affleck, and Gemma Arterton which is based on true events.
Our Top Gambling Movies
Without further ado, here are our top gambling movies of all time, in no particular order. These are movies that either contain segments with gambling in them or are all focused on the subject at hand.
1. 21
This is a really great movie, not just from an acting standpoint but also from its connection to reality. It is a movie about an MIT math professor named Mickey, who recruits five students to use their skills and abilities to win millions, playing the blackjack tables in Las Vegas.
The core of the movie was about counting cards and winning big money, a problem that Las Vegas was having, back in the day. The movie has a great lineup of actors, with Kevin Spacey as the main character, the math professor. Amongst his fellow co-stars we see Laurence Fishburne, Kate Bosworth and Jim Sturgess, to mention just a few.
The movie was released in 2008 and received mixed reviews from critics but all in all, the actors and the screenplay were good and absolutely worth watching. The movie grossed roughly $81 million from the box offices once it was released.
If you enjoy a good Las Vegas movie, and Kevin Spacey as an actor, then 21 is absolutely a movie you should watch.
2. The Cooler
This is a phrase that many poker players are more than familiar with. We have all experienced a cooler at one point or another. Or gone through a rough patch where nothing went our way and we were running extremely cold.
The Cooler is another good gambling movie, featuring William H Macy, maybe more known from the recent tv show "Shameless". He plays the role of "The Cooler" at the Shangri-La casino. His role is simple, walk around the casino floor, and put a stop to peoples winning streaks.
He is hired by his boss, played by Alec Baldwin, to simply walk around and touch people who are on a winning streak. Once he's done that, their streak comes to an end, meaning he brings bad luck.
It is safe to say the movie offers twists and turns and keeps you on your toes throughout. Especially once his ability to end winning streaks starts to fade. Why this is, you will have to watch and see.
3. Ocean's Eleven
This, along with the movie Casino from 1995, are amongst the best gambling movies on Netflix. Oceans Eleven features a star-studded field of actors including George Clooney, Matt Damon, Casey Affleck, Brad Pitt, Bernie Mac, Don Cheadle, and Julia Roberts, to just mention a few.
The movie isn't as much about gambling per se in terms of focusing on any particular game but more on the house, the casino and this group of individuals that plan to rob the casino.
With such a great storyline, excellent directing from Steven Soderbergh, and casting from these incredible actors, you are in for a ride. The movie offers twists and turns, action and excitement all in one.
The movie was such a success that it resulted in two sequels, Ocean's Twelve and Thirteen along with a spin-off, Ocean's Eight. If you enjoyed Ocean's Eleven, you will also like the sequels and the spin-off, all highly recommended.
4. Mississippi Grind
Next out on our list of gambling movies we have Mississippi Grind that was released in 2015, featuring Ryan Reynolds, Ben Mendelsohn, and Yvonne Landry.
Many consider this to be one of the best performances we have seen from Ryan Reynolds, who showcased his character in outstanding fashion.
The movie is about two individuals, down on their luck and suffering financial difficulties, who decide to go on a road trip down in the South, hoping to strike it rich at the poker tables.
It is also one of the few movies about gambling addiction, depression, and regret. Showing that it is not all a fairytale to get rich quick.
If you enjoy good acting, along with a well written script then this is a movie you really shouldn't miss out on.
It might not have reached the same success as Oceans Eleven, but that does not take away the amazing acting we see here. It is in our opinion one of the best movies about gambling ever made.
5. Uncut Gems
Uncut Gems offers us an insight into the life of gambling addiction, the highs and lows that comes with it, in the hunt for that one big score. Playing the main character, we have Adam Sandler, who stepped out of his normal comfort zone, playing comedic roles, to take on this more challenging role.
The movie is about a diamond dealer, who is struggling with a gambling addiction and with it, huge gambling debts. In an effort to try and reduce his debt, he does what so many other gamblers do, he ups the ante by increasing the bet size and playing way more risky bets.
Many refer to Howard, played by Sandler, as having gold fever, the hypnotic power that comes over you, dreaming to one day hit it big.
Not realizing the hole he's digging, is just getting deeper and deeper, making it harder and harder to get out of.
6. California Split
Here we have a movie that was released back in 1974, with George Segal and Elliott Gould playing the two main characters in the movie. They meet up at the poker tables, after one won the game and the other being the loser.
Despite a heated discussion regarding the last hand, the two became friends and start enjoying life together, with gambling, prostitutes, and lots and lots of alcohol.
It is a comedy with a view into the world of gambling and despite being a comedy it also delivers some gloomy and scary images of what the life of a gambler could entail.
This might be an older movie, but in our opinion still well worth watching if you enjoy gambling movies.
7. The Gambler
Next out with another oldie with the original version of The Gambler, staring James Caan, a movie that was released in 1974. There was a remake of this released in 2014, staring Mark Wahlberg which was a good remake but not as good as the original.
The movie starts with the main character playing in a big game but running bad, losing hand after hand. All said and done he found himself $44,000 in debt, money he obviously didn't have but had to find and find fast, or he would have some big problems ahead.
In an effort to get out of the hole, he reaches out to his mother to borrow the money. But once he had it in hand, he elected to gamble with it. His kick didn't come from trying to chase that elusive big score but instead to lose. In the movie, in one of his lines he says: "Losing is what gets my juices going".
If you are looking for a movie that will give you suspense and thrill, then the original version of The Gambler is one to watch.
8. Hard Eight
Here we have a movie, unlike any of the previous movies, that doesn't revolve around card games but instead dice. The movie stars John C. Reilly, Samuel L. Jackson, and Gwyneth Paltrow. The storyline is about a gambler, John, who is down-and-out on both his luck and money.
In a stroke of luck, he runs into a professional gambler by the name of Sydney to takes John under his wing and teaches him the ins and outs of the gambling life and the life of being a professional gambler.
John manages to turn it around and become a small-time, yet successful, gambler. This continues until love puts a stop to it when John falls for a girl called Clementine, played by Paltrow.
In the movie, Paltrow plays the roles of a cocktail waitress as well as a prostitute. With love in the picture and changed priorities, his luck and success start to dwindle.
We won't go any deeper than that, to avoid a spoiler for those to yet have seen the movie.
9. Tricheurs
Here we have the only non-American movie in our list of gambling movies. It takes place on a Portuguese Island, showcasing addiction but not just towards gambling but also of sexual nature along with compulsive behavior.
It gives you an interesting look into the world of gambling addicts and showcases the darker sides of what this addiction can bring.
The title of the movie, Tricheurs is French and means Cheaters. Given that it's a foreign movie, it hasn't received as much recognition as many of the others.
Watch the trailer here.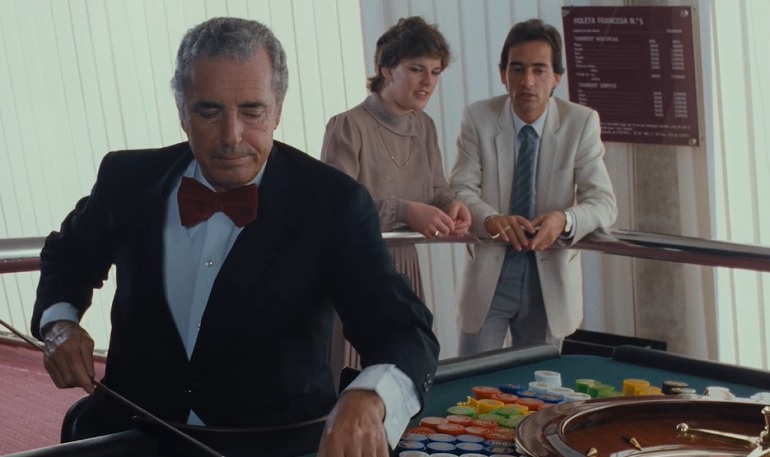 10. The Cincinnati Kid
Last but not least we have the oldest movie in our list of the best gambling movies of all time featuring nonother than Steve McQueen himself.
He plays a young poker player by the name Eric Stoner, known as the Cincinnati Kid, who wants to create a reputation for himself within the poker community.
To do this, he takes on the best players around, traveling around in the 1930s, taking on players wherever he goes.
Again, it's an oldie but well worth watching, especially if you like Steve McQueen as an actor. His performance in "Bullitt" was out of this world.
Final Thoughts
This was our selection of the best gambling movies of all time. As mentioned, the competition amongst which movies are considered to be the best movies about gambling is subjective and everyone has their own favorites.
Do you agree with our picks? Please share your list of good gambling movies, whether it be a casino, poker, sports betting, or any other type of gambling.
Refer Your Friends to CoinPoker
Did you know that you can earn money by inviting your friends to join the action at CoinPoker? Invite them, play against them, and get a 30% return on the fees they pay from sitting at the cash tables or participating in a tournament.
Keep in mind that, as long as they play you get your share, and the more friends you invite, the more you will earn!
Have a question? Feel free to ask us anything in the comment section below or join our growing community on Telegram.
For all the latest news, follow us on social media, through Twitter, Instagram or Facebook.