Sarah Jun 19, 2018
"To the Moon" Transmission: New Schedule Updates and Highlights
In the quest for CHP prize pools of all shapes and sizes, we're excited to see just how much our players participated in the latest range of tournaments. Our new "To the Moon" schedule has kicked off with a great start, with plenty of CHP won and even more coming your way. To keep our … "To the Moon" Transmission: New Schedule Updates and Highlights
News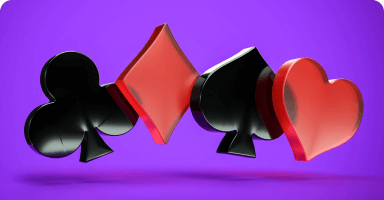 In the quest for CHP prize pools of all shapes and sizes, we're excited to see just how much our players participated in the latest range of tournaments. Our new "To the Moon" schedule has kicked off with a great start, with plenty of CHP won and even more coming your way.
To keep our players in the loop, we'd like to go over the highlights, record-high prize pools, and schedule tweaks we've made to make that trip the moon all the more successful.
Flyby Freebuy Overlays Reached Astronomical Highs
Nothing beats playing for reach cash for free, and the number of players who hitched a ride of our Flyby Freebuys was epic to say the least. Since the "To the Moon" schedule launch, the average freebuy overlay skyrocketed to over 1,800 CHP per game!
Luckily enough, the adventurous streak was infectious, and our freebuy flyers weren't the only ones hungry for a piece of the daily 300,000 CHP prize pool.
CoinPoker's Moonmen Flooded the Moon Tables
Our Moon tournaments were the most popular of the series, and we're excited to announce in this transmission that we upped the GTD pool to 1,750CHP with no change in the buy-in to keep the momentum up and running!
For 25CHP you can play for a thousand more CHP tokens, and that's not the only thing we'll be adjusting based on your feedback:
The Sunday Andromeda prize pools were boosted to 100,000 CHP from 70K
We will move Nibiru tournaments from Friday to Saturday, a more convenient time for most players based on the feedback gathered by our support crew at home base
UFO Tournaments Hit Record High Prize Pools of 120,000 CHP
When our team set up the UFO tournaments we wanted to offer something exciting for high rollers and risk takers, setting the buy-ins at 500 – 5,000 CHP. Reportedly the UFOs did exactly that, and even took it to a whole to new level.
In an exciting turn of events, despite there being no GTD prize pool, the 5K UFO winner reeled in a prize pool of over 120,000 CHP.
Congrats to the UFO Champ: freethink
Poker fan and active community member freethink managed to reel in the biggest tournament prize pool ever won on CoinPoker outside our ETH Madness and CSOP series. When congratulating him for his victory, we got to know him and his longtime enthusiasm for crypto a little better:
"I think Coin Poker has a major advantage in the crypto space. I bought my first BTC in 2013. Now I focus on growing the ecosystem. If a project has value, I am in their telegram group, and I have never seen a community as active or as strong as CP's. That's CP's edge, and they know it."
Despite being an active in the crypto community for over 5 years, this champion is in fact part of a minority group of our platform's users, the majority being poker fans just looking for a better and fairer place to play. In freethink's words:
"The CP community is primarily composed of first time crypto users. While most projects getting attention are for participants already in this space, CP bridges the path to mass adoption for a demographic projects often mention, and even more often neglect, the new user."
While this was a great victory, it wasn't the first time freethink cashed in big on a CoinPoker tournament, and we're sure it won't be the last:
"I cashed 6th in the CSOP Main Event and recently cashed first place in the UFO, but those events were possible because CP listened and responded to their community with a new space travel themed tournament schedule that provides players with insane exposure to crypto."
CoinPoker Takes Their Own Private Rocket to the Moon
freethink among thousands of active players took center stage in this series of expeditions, but our team at the new base in Barcelona had their own small trip to the moon.
Celebrating CoinPoker Community Manager Nathan's birthday last Sunday, he, Nikki (Head of Security), Paulius (Head of Poker Operations), and Gedas (Game Operations Manager) took a small charter to space in a mini 3-tournament series of their own.
Birthday luck was in short supply (congrats Paulius, sorry Nathan!) but nevertheless our team is grateful for such an awesome and enthusiastic community. Keep the feedback coming our way via email or join us on Telegram and best of luck on your journey to the moon!t