When you play a hand, a small percentage of the pot is taken (raked) by CoinPoker. These are called Community Contributions. Getting a portion of this money back is called rakeback.
CoinPoker is paying players 33% rakeback every Monday for the previous weeks play!
Whether you're playing tournaments or cash games, we're giving back 33% of the rake! You will receive this as CHP in your account automatically.
It's never been more rewarding to play at CoinPoker.
All you need is CHP
To benefit from rakeback, you need CHP. Community Contributions paid in CHP get calculated towards the rakeback. If you don't have any CHP, find out how to get some here.
Here's how Rakeback Works: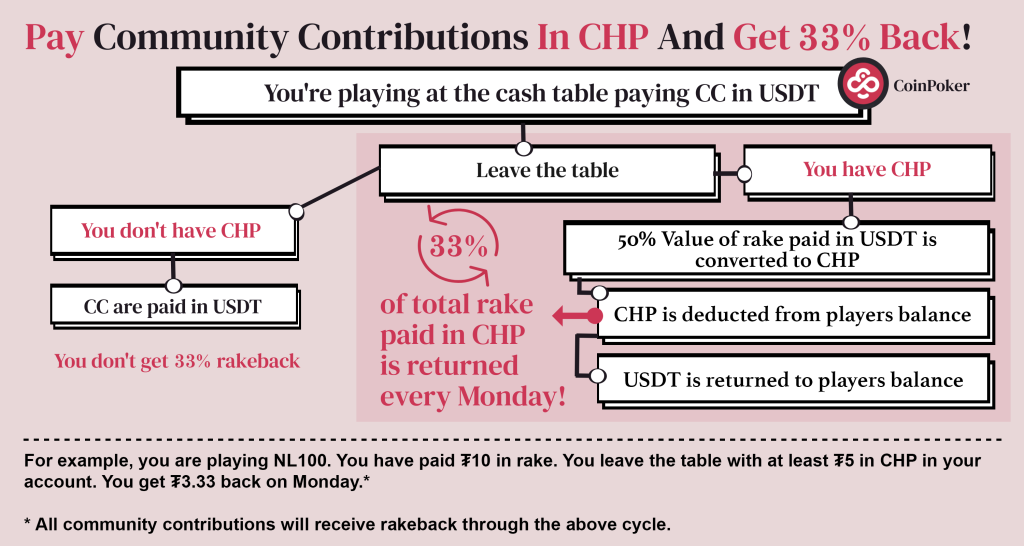 Be part of our amazing community
Players from all over the world can access our desktop client. Be part of this community and download client right now!
Download