Sarah Apr 24, 2018
Another 100ETH Added to ETH Madness Reloaded
Starting today, our 100ETH GTD tournament series will be replaced with ETH Madness RELOADED: the new and improved 200ETH giveaway! For those of you who haven't heard, our ETH Madness tournament series launched yesterday, attracting an unprecedented crowd of eager poker fans hungry for ETH tokens. Because of the massive turnout, we've decided to make … Another 100ETH Added to ETH Madness Reloaded
Uncategorized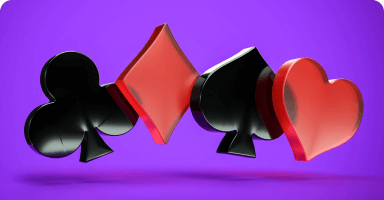 Starting today, our 100ETH GTD tournament series will be replaced with ETH Madness RELOADED: the new and improved 200ETH giveaway!
For those of you who haven't heard, our ETH Madness tournament series launched yesterday, attracting an unprecedented crowd of eager poker fans hungry for ETH tokens. Because of the massive turnout, we've decided to make things a little more interesting for players new and old.
DOUBLING UP: New Total Prize Pool is 200ETH
While the tournament schedule stays the same, what changes is the amount of mad money to be won. Instead of the previous 2ETH and 5ETH prize pools in our daily tournaments, the schedule will have the following payouts:
15:00 EEST: 250CHP buy-in with a prize pool of 4ETH
20:00 EEST: 500CHP buy-in with a prize pool of 10ETH
Let's not forget about the grand finale on May 6, which will instead offer a massively reloaded pot of 20ETHto the players who make the cut.
More Shots at Winning a Share of the Pie
By boosting the cash up for grabs, we wanted to give players a bigger shot at winning a cut, but not at the expense of our more advanced players. This means more money for more people; a well-deserved treat to our growing community.
Aside from adjusted prize pools and payout structure, ETH Madness RELOADED comes with a few tweaks to the promotion rules. All prizes are fixed, and will be paid out according to the structure in the tournament.
The adjusted payout structure can always be found in the tournament info page, or you can have a look at our adjusted terms and conditions here.
Some Reminders for New Players
Please make sure you follow the deposit instructions carefully. In order to purchase CHP you would need to join an exchange first, then transfer your funds to an ERC-20 wallet, and then make the transfer to CoinPoker.
Do NOT transfer funds directly from an exchange to your wallet! Also, be sure to verify your wallet on CoinPoker before joining any of the ETH tournaments. Also, be sure to verify your wallet on CoinPoker before joining any of the ETH tournaments. We won't be able to transfer your winnings before it's verified, so make sure you do so to avoid any transfer delays.
For more details on how to purchase CHP tokens, check out our full guide here, or get in touch with support team via Telegram or email.