Sarah May 09, 2018
Play the Crypto Series of Poker (CSOP) for 10,000,000 CHP Added!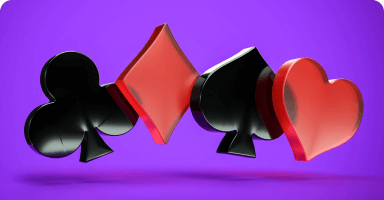 The time has finally come to give back to the people who supported us from ICO to our thriving beta platform. As promised, 10,000,000 CHP will be added to the first of many Crypto Series of Poker (CSOP) events!
Giving Back to an Awesome Community of Crypto Poker Players
Our team has been overwhelmed by the support we continue to receive after our ICO period. The players in our community have been nothing short of fantastic, giving feedback and helping each other out whenever they can.
We made a commitment when raising capital, and the promise was to treat you with a fantastic series where anyone is eligible to claim a cut. That is how the Crypto Series of Poker (CSOP) was born.
When, Where, and How to Play at CSOP 2018
Join in on a week of daily tournaments taking place between May 27 and June 3. The series kicks off with quarter and half a million CHP prize pools, and ends with an epic final event where 2,500,000 CHP is yours for the taking.
For full details on the schedule and times for the daily tournaments, and there will be two a day for the entire week, check out all the details on our promo page here.