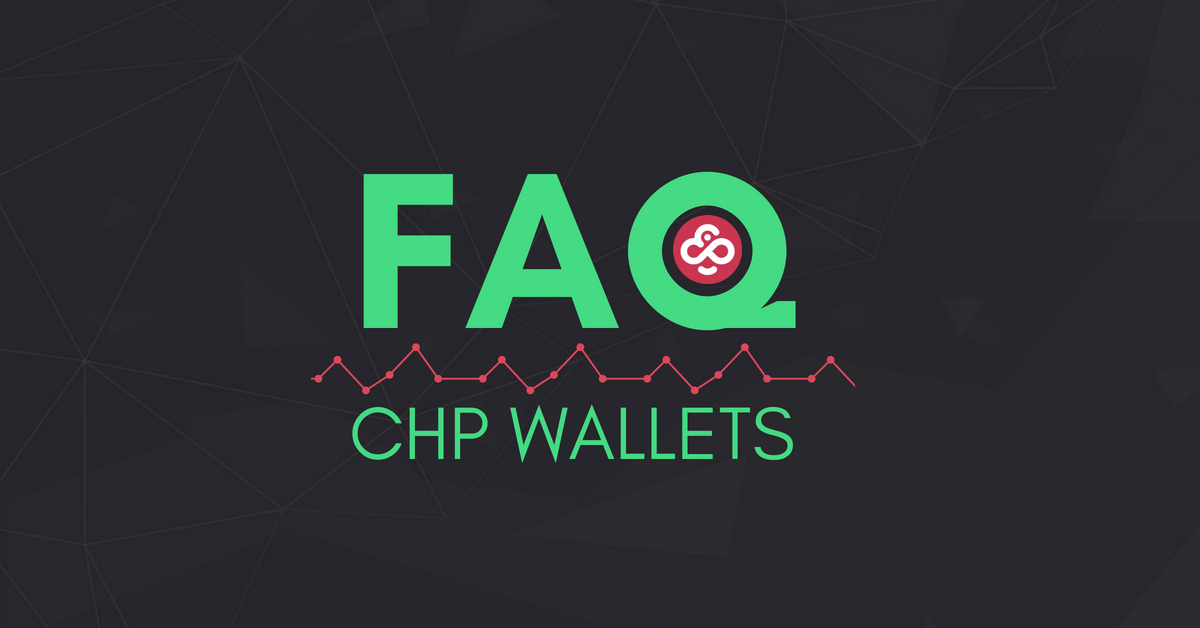 Deposits and Withdrawals
[FAQ] Which Cryptocurrency Wallet Should I Use for My CHP Tokens?
If you're new to cryptocurrency this is a question that you've definitely started thinking about. With all the wallet options available to choose from, it's tough to decide which type of wallet or provider to go with.
In this quick guide we'll explain the benefits of hardware and software crypto wallets, as well as the most popular options on the market that are suitable for USDT and CHP tokens. If you're looking for a guide on how to purchase CHP tokens in the first place click here.
Hardware vs Software Wallets for CoinPoker Players
Both USDT and CHP are ERC-20 tokens, which means that they are built on the Ethereum (ETH) blockchain. These are just two of thousands of altcoins developed on the ETH network, and can be stored in a wide variety of ERC-20 token wallet options which we cover below.
There are a few types of cryptocurrency wallet categories to choose from depending on your budget and preference. A more expensive but secure option is to choose a hardware wallet, and a free, convenient, but more vulnerable option is to use a software wallet.
What Is a Cryptocurrency Hardware ("hard") Wallet?
As the name suggests, it is a wallet that comes in the form of a USB stick where your cryptocurrency is stored. The device is, you guessed it, a piece of hardware that acts as an encrypted wallet for your funds, and is usually unlocked with a PIN code.
Depending on the hard wallet you decide to use, you can either use it in combination with a software wallet to transfer funds back and forth from the web to use to your hard wallet for storage. The obvious benefit is that, once your CHP tokens (or other crypto assets) are on the hard wallet it is impossible for them to be hacked into.
What Is a Cryptocurrency Software ("soft") Wallet?
Again, the name pretty much says it all. Software wallets come in the form of web platforms, browser extensions, desktop or mobile downloaded clients that store your cryptocurrencies for you.
These "wallets" hold all your cryptocurrencies in the form of data in a highly secure cloud (in contrast to the physical flash drive that a hard wallet holds your funds in) that is accessible via a range of sign in options depending on the client you use. A few of these access methods include:
Private Key: A unique combination of digits that is impossible to crack (as a opposed to a password or PIN) and lets you access your funds
Keystore File: A short bit of script (often in the form of a JSON file) that can be saved to your computer and run when you need to access your wallet – more secure than the use of a private key which can be copied and used
Mnemonic Phrase: A series of randomly selected words that can be written down or (ideally) memorized and entered to grant you access instead of a private key
Other options are access through browser extension software wallets or directly connecting your hard wallet. Depending on the soft wallet you use you will have varying access options and plenty of help from the wallet provider on which option is safest.
Third Option: Stay Classic with a Paper Wallet
Simply put, a "paper wallet" is a piece of paper or a notebook where you list all your private keys that can also be printed out from various software wallet clients such as MyEtherWallet (MEW). While not protected by a PIN like a hard wallet, it is less susceptible to unwanted breaches than a software wallet.
Unless you leave the paper lying around for a dodgy roommate or crypto savvy stranger to find, it is an easy, free, and safe way to hodl your CHP tokens.
WARNING: There is no such thing as being able to, or needing to, buy a paper wallet from someone else. All you're doing is buying another person's wallet address and sending your funds to their account. You should keep an eye out for paper wallet sellers and other crypto scams like these.
Recommended Hardware Wallets for CHP Holders
If you plan on holding rather than trading, or are planning on purchasing and keep very large sums of cryptocurrencies (CHP included), then the hardware wallet is a wise investment.
As the safest category of cryptocurrency wallets, they are also incredibly flexible and can be easily connected to software wallets like MyEtherWallet for easy transfers and transactions. The two top options on the web will cost you around $100, and have their own pros and cons which we'll get into next.
One important disadvantage for CHP token holders when using both the Trezor and Ledger is that (while you can store your tokens on them) they are not natively supported by either wallet and won't be visible in the device's balance and operations.
All this means is that instead of being able to view them in one place, you need to connect your Ledger to MyEtherWallet (or do the same with your Trezor) and view your balances there.
CHP Hard Wallet #1 Trezor Wallets
The team behind Trezor were the very first to create a hardware wallet for Bitcoin, and have adapted their product to accommodate an impressive range of cryptocurrencies and tokens natively or via third party support from software wallet clients.
+Unlike the Ledger, Trezor wallets come with an Android app that makes accessing the wallet from your phone easy and user friendly. The Ledger also comes with this mobile functionality but without the handiness of the app.
CHP Hard Wallet #2 Ledger Wallets
In terms of variety of supported coins, the Ledger beats the Trezor. It also natively supports the majority of the coins it can hold, meaning less integrations required to view balances. If your cryptocurrency portfolio is extends beyond ERC-20 tokens then this is likely a better option for you.
+ Arguably the biggest advantage the Ledger has over Trezor though is a stainless steel body, which is a lot more damage resilient than the Trezor's plastic frame. If you're storing thousands of dollars or Euros on it, it's definitely something worth taking note of.
Recommended Software Wallets for CHP Holders
If you just starting trading or using cryptocurrencies and don't see an immediate need to invest in the more secure hard wallet options above, then a software wallet is likely the most convenient choice for you.
Despite being less secure than their hard counterparts, when used carefully they are incredibly capable of keeping your funds safe and secure at absolutely no financial cost. Depending on your preference, you can access your funds on web-based platforms, or through extensions and downloaded clients.
Below are the top picks for ERC-20 token holders, and the biggest advantages of each client compared to its fellow soft wallet options:
CHP Soft Wallet #1 MyEtherWallet
Soft Wallet Type: Download-Free Web Client
MyEtherWallet (MEW) is one of the most popular software wallets available on the web thanks to it's reputation for security and ability to connect with plenty of other hard and soft wallets.
The only downside to it's popularity is that it has plenty of phishing site copycats, so make sure you double check the URL before entering your sensitive data and to always choose the MEW recommended access options.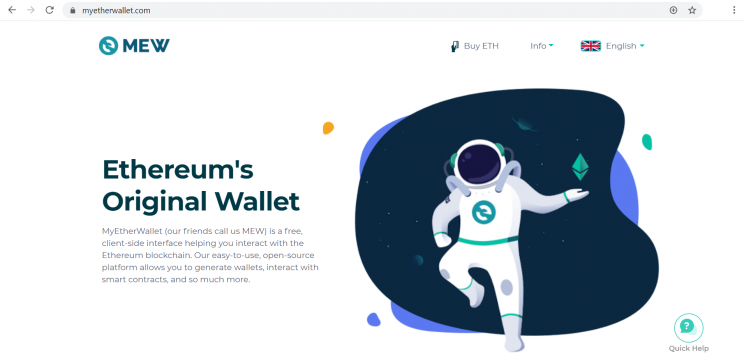 CHP Soft Wallet #2 MetaMask
Soft Wallet Type: Chrome and Firefox Extension
MetaMask can be used in combination with MyEtherWallet as an access option, or as a fully functional software wallet on its own. It keeps you "logged in" to your wallet as you surf the web and is a secure and convenient way to make quick cryptocurrency transactions.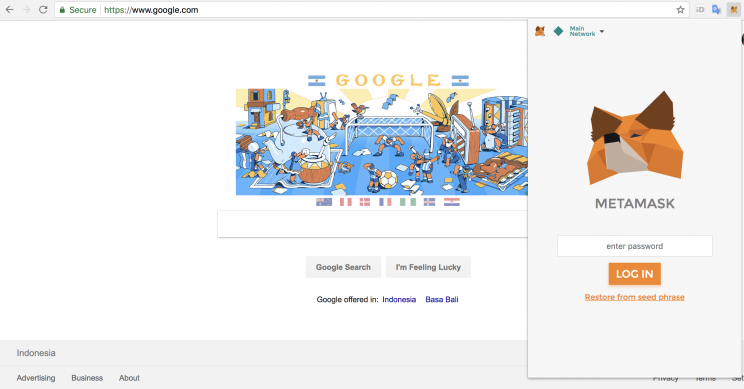 CHP Soft Wallet #3 Parity
Soft Wallet Type: Desktop Download
Powering a considerable portions of the public ETH network's infrastructure, Parity is an incredible secure soft wallet option that is also used to store all kinds of sensitive information on the ETH blockchain. It is easy to download, and once on your desktop can be accessed and viewed on any web browser.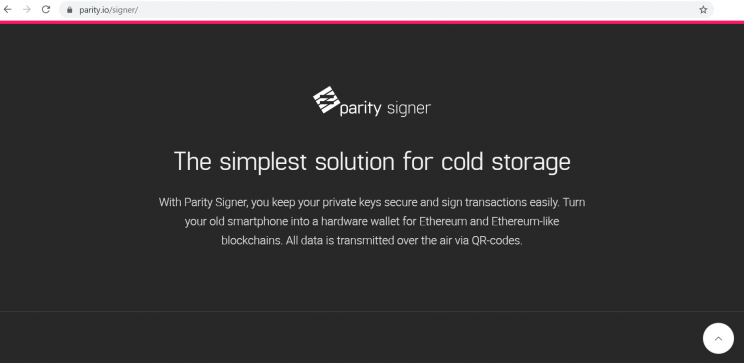 CHP Soft Wallet #4 imToken
Soft Wallet Type: iPhone & Android Download
Another very handy soft wallet option is imToken, a downloaded mobile app that acts as a secure wallet for your CHP tokens among other crypto assets. All you need to do is download the app on the App Store or GooglePlay and set your wallet up as you would on web, desktop, or browser based clients.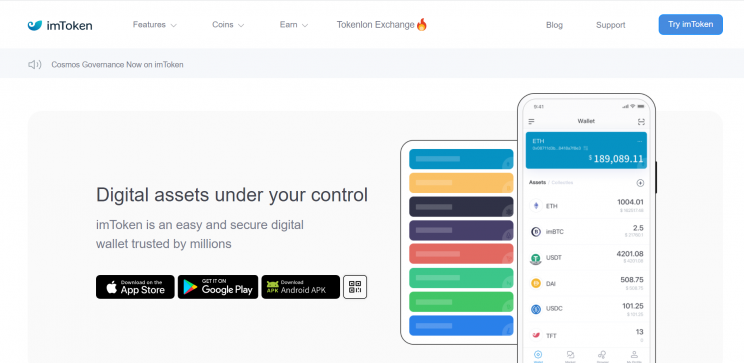 These are just a few of the many software wallet options available for ERC-20 token holders. If you need more help with choosing a wallet, or simply want to learn more about storing and handling CHP tokens safely, join our actively supportive community on Telegram.
Also, we are here to celebrate poker and we are throwing a party! Invite your friends and receive 30% of the fees that they pay. This is NOT a one time offer. As long as your friends keep on playing, your rewards will keep on piling up!
For all the latest news, follow us on social media, through Twitter, Instagram or Facebook.
Did you find this article helpfull?