Sarah Apr 05, 2018
Win CHP for Free! 24 Hours of Freerolls Start this Friday
Save the date, because starting this Friday you can join dozens of freerolls and tournaments with prize pools of up to 10,000 CHP. Check out the full schedule here. Every 15 minutes a new tournament will start. Half of the tournaments will be2,500 CHP added freerolls, and every other tournament will have a buy-in ranging … Win CHP for Free! 24 Hours of Freerolls Start this Friday
Uncategorized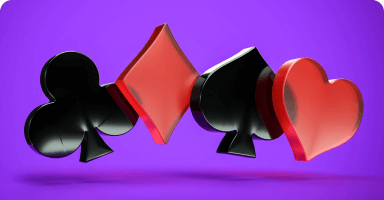 Save the date, because starting this Friday you can join dozens of freerolls and tournaments with prize pools of up to 10,000 CHP. Check out the full schedule here.
Every 15 minutes a new tournament will start. Half of the tournaments will be2,500 CHP added freerolls, and every other tournament will have a buy-in ranging from 50 up to 500 CHP with guaranteed prize pools. The idea is a fast-paced 24 hour poker spree, just as our team prepares the scenes for our official launch from the current Beta app.
Thousands of tokens will be given away to lucky players who get a seat. This is not only a great way to play in a competitive and upbeat environment, but you can win thousands of tokens without investing a dime of your own bankroll.
Lots of Cash, No Catch
There are no additional terms and conditions beyond the usual, plus cashing out is 100% free. We expect a lot of new and returning fans of our platform to participate, and we'd like to remind new users to be careful when setting up their new accounts and transferring tokens to and from e-wallets.
If you need some extra tips on setting things up, have a look at our FAQs here, or browse the our how-to article that goes through the basics of transferring and exchanging CHP.
More Players Means More Prizes
The aim of this new promo is to boost our growing traffic of poker fans. Along with picking up the tempo and excitement, this also helps us test the stability of our platform before rolling out some major offers in the coming weeks (more news on that later).
Stay tuned for big updates coming soon, and best of luck at the freeroll tables!