AstaCP Mar 22, 2021
Once Upon A Time: The Worst Bad Beat Of My Life
Isabelle Mercier returns for another edition of Once Upon A Time, where she tells you the best stories of her poker career. Last time she recalled the time when she won a tournament that lasted 16 hours. However, there are also bad moments in Poker and on this occasion we get back to one of … Once Upon A Time: The Worst Bad Beat Of My Life
Strategy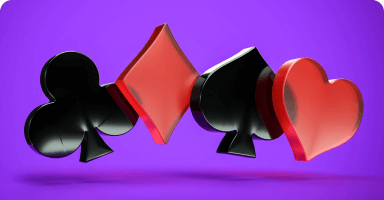 Isabelle Mercier returns for another edition of Once Upon A Time, where she tells you the best stories of her poker career. Last time she recalled the time when she won a tournament that lasted 16 hours. However, there are also bad moments in Poker and on this occasion we get back to one of those times…
What do you, Phil Ivey, Fedor Holz, and any of your poker friends have in common? A bad beat story!
It's part of the game, there's no escaping it, we can go all-in with a pair of aces, we can very well get cracked by an insignificant 7 and 2 offsuit that will flop perfectly.
Yes, that can drive you crazy. It tilts. Yes, there are computer mouses that blew themselves up against the walls because of it and yes, we all think the same: "Why is this happening to me? Why now? Why… so close to the FT… when I have been fighting for more than six hours…?".
All players have to deal with this funny parameter, which means that, although we are favorites at the start of a hand, we lose some of these big pots!
A Special Kind Of Bad Beat
Still, there are some bad beats that stand out more than others. The one I want to tell you about happened 15 years ago and I can assure you that it continues to haunt me and will, I think, until my last breath.
The context: we are in 2004. I have a few tournaments under my belt, but this is the very beginning of my career as a professional player, moreover, my name is not yet "No Mercy", I am just Isabelle Mercier, a little Quebecer from Victoriaville who has dreams in her head, but a bankroll below the $ 10,000 mark.
I'm at Binion's Horseshoe, THE mystical casino where the WSOP (World Poker Championships) had been held for decades. In 1970, during the first edition, they actually voted for the winner.
It must also be said that we were far from the fields of several thousand players since there were only seven players that year! In fact, until 2003, we will not cross the 900 registered mark.
It was not until the victory of a certain Chris Moneymaker (literally "money maker" – that cannot be invented) that we reached 2,576 players.
I too dream big and I wanted to be part of these two thousand and a few players who will fight for the bracelet. But the reality is, I don't have 10K to put into my buy-in for the Main Event ticket.
Frankly, I don't even have enough money to buy a ticket for a $ 1,000 satellite anymore. Dark times on the card side, my cash game grind has been catastrophic in recent weeks.
Fortunately, my friend Bruno Fitoussi agreed to sponsor me in the last chance satellite. It's the day before the tournament, it's midnight, there are 10 of us at the table, and only one of us will leave with the precious sesame that will allow him or her to play in the Main Event the next day.
Feeling the pressure
What if it's me? Well, the title of this column leaves no room for suspense, so let's focus on the bad beat.
At first, everything is going perfectly. I am, as they say, in my "zone" and I am doing the right moves, the perfect risk-taking at the right time, the bluffs that make sense, in short, I can feel this ticket well!
Four hours later it's heads-up. I'm "one-man" away from the Main Event. For him, the goal is not the ticket, he has already bought it! What he wants is the 10K from this satellite.
For me, the goal is not monetary. I'm a pro player, I'm in Vegas, a few hours away from the WSOP, I NEED this ticket, no choice. It's not this American in front of me who's going to stand in my way. 
I fight, always in my zone, in full confidence. On the opposite end, the guy plays super tight. In the meantime, a crowd gathered around the table.
People must have been drawn to this strange painting: a Texan cowboy with an open shirt that let out a bushy black lawn in front of a blond in quilts who looked like 14 years old. 
And here it comes; I am dealt a pair of 4. I bet and Lucky Luke calls in BB. Magic moment, we flop King, 6, 4, the dream card that stirs stars in the eyes.
Once in eight, we hit this set which hurts so badly, especially if the opponent has hit a top pair. I bet, hoping that is the case.
The plot twist
Bingo, he raises me. It's Christmas in the middle of May! We go all-in, I can already see myself at the Main Event. Well seen, he has AK! No flush draw possible, he doesn't even have a 2% chance of making it. That's it, the ticket is mine! Bruno will be happy; he has 75% of my share. 
However, the Gods of Poker are playful and love to play on the nerves of favorite players. The turn is another 6. Atrocious. No, that's not possible. I am still widely favorite with my full house, I remain positive.
It doesn't go anyway… not that close, not like that… the river is another 6, it's my chopper, my death sentence in this satellite. The devil's number 666.
I take this bad beat like a punch in the stomach. I'm stunned. KO. I had barely a few more chips than my opponent, which he managed to win immediately after.  
A lesson learned
I left the table devastated, I collapsed a little further, in tears. It will not take me an hour, but several days to resurface and find the desire to talk poker again, to consider a continuation of my new career… The time has passed.
I learned to deal with bad beats, to put them into perspective. But one thing has changed: I never play a pair of fours again without having a thought for this satellite that will forever leave me with a taste of bitterness in my mouth and a very legitimate animosity for hairy cowboys. 
Keep your eyes open on the Bad Beat Jackpot that you could win on CoinPoker! 
Meet me at the tables on CoinPoker to practice your skills and enjoy the action. Open yourself a CoinPoker account today.
Isabelle "No Mercy" Mercier
WPT Winner & OFC "Progressive" World Champion