AstaCP Jun 23, 2021
Play Open Face Chinese (OFC) Pineapple on CoinPoker
Our versions of OFC Pineapple could be exactly what you need if you are looking for an exciting new way to play poker online. Even if you have never played this game or any other type of Chinese Poker before now, you will soon be up and running thanks to this Open Face Pineapple guide … Play Open Face Chinese (OFC) Pineapple on CoinPoker
Strategy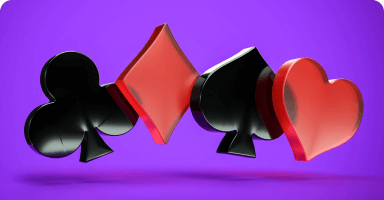 Our versions of OFC Pineapple could be exactly what you need if you are looking for an exciting new way to play poker online. Even if you have never played this game or any other type of Chinese Poker before now, you will soon be up and running thanks to this Open Face Pineapple guide from CoinPoker.
Also known as Open Face Chinese Poker, OFC Poker is a game that is based on Chinese Poker. This means that it is a points-based game where each player has to try the best possible three poker hands from their cards.
If you are used to playing the likes of Texas Hold'em, Omaha or other versions, this is a very different type of game but one that has some similarities to help you get started more easily.
Open Face Chinese Poker was invented in about 2011, giving poker players another option with a turn-based approach. It has since then become very popular, with high-stakes gamblers said to particularly enjoy it. Like many online card games, it is all about having a mixture of luck and skill on your side.
The Pineapple Poker variant is probably the best-known version, and it has simple rules and gameplay that make it hugely enjoyable.
Open Face Chinese Pineapple Poker Rules
One of the most notable things about the Chinese Poker card game is that the hands are dealt face-up, with all of the cards given out together. With OFC Pineapple online, things work slightly differently.
Instead of the players all getting their cards face-up at once, they will receive 5 of them at first and then 3 more at a time.
You need to work 2 of these new cards into your hand and discard one from each set of 3 until you have all 13 of them in position across your 3 different rows or hands.
In this way, there are 5 rounds of play rather than the 9 rounds that are usually carried out in standard Chinese Poker games.
With a maximum of 3 players and just those 5 rounds, Pineapple Poker is a faster way of playing than traditional Chinese Poker, making it suitable for all sorts of different players.
You need to put all of the 13 cards that you end up with into a pyramid-type shape where the rows are made up to 5, 5, and 3 cards, respectively.
The top hand is made up of 3 cards and has to be made up of 3 of a kind, a pair or a high card.
Your middle hand has 5 cards in it and has to be higher ranking than the top hand.
The bottom hand is another 5-card hand and it must rank higher than the other 2 rows.
If you don't stick to these rules it will be classed as a fouled hand or "dead hand" and you will lose the game.
Generally, this poker variant encourages you to make the most of the cards dealt to you rather than adopting the different strategies that other types of poker rely upon.
Is There a Winning Strategy in OFC Pineapple Poker?
Once you have chosen your buy-in amount, all you are looking to do is put the cards you receive into the best possible order.
There is no OFC Pineapple strategy or system that you need to learn before you get started on this game. Neither will you need to bluff or decide how much to bet in each new round.
You still need to beat your opponent, but you do this by understanding the rules and sticking to the following crucial details:
The bottom row of cards has to be stronger than the middle and top rows
The middle row has to be stronger than the top row
The winner of a round of OFC Poker is the player who racks up the highest score. Points are awarded in a variety of ways. For example, you get them for having the strongest hand on any of the different rows, when your cards are compared to your opponent's hand on a one-by-one basis after the hand is over.
There are also royalties that you can pick up, based on the most valuable card combinations that you have managed to put together. We can move on now to look at how the scoring is made up in OFC Pineapple games.
Open Face Chinese Poker Pineapple Scoring
The scoring is fairly simple to follow once you understand the basics. Once the hand is over, each player's cards get compared against the others around the table, going around it in a clockwise direction.
Basically, you get awarded a single unit for every hand that you win against any opponent. So, if you win all three hands against a certain rival, you get a total of 3 points from that player.
The royalties that you will see awarded in OFC Pineapple Poker are extra units that you are rewarded with for making valuable hands. If you have played Chinese Poker, then you will probably notice that the royalties used in Pineapple Poker are more generous, since it is a little bit harder to make a strong hand in this game.
The OFC Pineapple scoring charts for royalties are as follows:
Royalties Awarded for the Bottom Hand:
| | |
| --- | --- |
| Straight | +2 units |
| Flush | +4 units |
| Full House | +6 units |
| Quads | +10 units |
| Straight Flush | +15 units |
| Royal Flush | +25 units |
Royalties Awarded for the Middle Hand:
| | |
| --- | --- |
| Set | +2 units |
| Straight | +4 units |
| Flush | +8 units |
| Full House | +12 units |
| Quads | +20 units |
| Straight Flush | +30 units |
| Royal Flush | +50 units |
Royalties Awarded for the Top Hand:
| | |
| --- | --- |
| Sixes | +1 unit |
| Sevens | +2 units |
| Eights | +3 units |
| Nines | +4 units |
| Tens | +5 units |
| Jacks | +6 units |
| Queens | +7 units |
| Kings | +8 units |
| Aces | +9 units |
| Trip Deuces | +10 units |
| Trip Threes | +11 units |
| Trip Fours | +12 units |
| Trip Fives | +13 units |
| Trip Sixes | +14 units |
| Trip Sevens | +15 units |
| Trip Eights | +16 units |
| Trip Nines | +17 units |
| Trip Tens | +18 units |
| Trip Jacks | +19 units |
| Trip Queens | +20 units |
| Trip Kings | +21 units |
| Trip Aces | +22 units |
Any of these royalties that you are due will be paid out to you during the comparison stage. It doesn't matter if you win that particular row or not, you will still get any royalties that are due to you from the cards in it.
However, two identical hands on the same row from different players will cancel each other out. This means that if you qualify for the same bonus as the player your hand is being compared to, neither of you will be awarded the royalties for it.
How to Play OFC Pineapple
While this might sound like a fairly complicated game, the variants of Chinese Poker are regarded as being a good choice for newcomers to online card games.
Bear in mind that there is no in-game betting or bluffing needed. You just need to earn as many points as you can by making up 3 strong hands in the right format.
The fact that you need to sort your cards into 3 different rows with different levels of strength may make it sound a little bit more difficult than other types of poker where only 1 hand is used.
Nonetheless, arranging them into the right order isn't as complex as you might think.
Since the players can see each other's hands at Pineapple Open Face Chinese Poker, there is no need to try and hide how strong a hand you have. This means that you can simply concentrate on putting the cards into the best possible order.
OFC Pineapple Online on CoinPoker
OFC Pineapple Poker is probably the best-known type of Open Face Chinese Poker. However, it is far from the only variant around and we have gathered in our lobby some of the best games of this sort for you to try.
Subject to feedback from our community of players, we may add on more versions over time to give you even more choice.
The truth is that there are some crucial differences between the classic OFC games and versions that use the Pineapple name. One of the key areas to look at when choosing which Pineapple Poker game to play is the subject of the minimum and maximum stakes allowed.
Here at CoinPoker, we have versions of Pineapple Chinese Poker that start at 0.02 USDT/pt and you can stake as much as 50 USDT/pt on some of them.
Take a look around our lobby to find the perfect OFC Pineapple variant for your needs. You are then ready to start playing and enjoying this unique, fast-paced card game whenever you want to.
Play Pineapple Poker online with CoinPoker and it might turn into your new favorite game.
Have a question? Feel free to ask us anything in the comment section below or join our growing community on Telegram.
For all the latest news, follow us on social media, through Twitter, Instagram or Facebook.