AstaCP Nov 15, 2021
Once Upon A Time: Heads up, The Modern-Day Sword Duel
Do you know what is heads-up poker? It's normally when the hand is played among only two players. Here is Isabelle Mercier recalling her best memories about this poker variation. I don't know if it was the lack of live tournaments overall in 2021 (and therefore the lack of adrenaline) that did this. Still, I've … Once Upon A Time: Heads up, The Modern-Day Sword Duel
News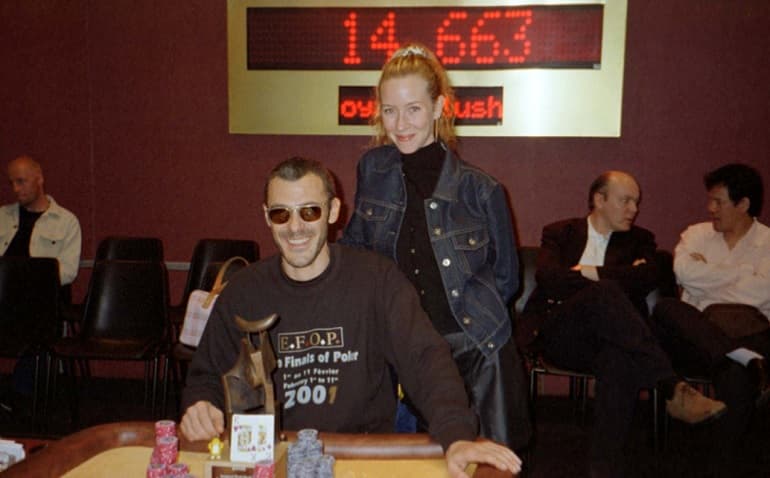 Do you know what is heads-up poker? It's normally when the hand is played among only two players. Here is Isabelle Mercier recalling her best memories about this poker variation.
I don't know if it was the lack of live tournaments overall in 2021 (and therefore the lack of adrenaline) that did this.
Still, I've noticed over the past few months that there have been more and more players who provoked each other on social networks to settle their accounts heads' up.
I'm obviously thinking of that momentous showdown that caught the industry spotlight for weeks: the heads-up between Doug Polk and Daniel Negreanu. The latter had to shed $1,201,807 after 25,000 hands played against the American.
Polk & Negreanu Head To Head
By the way, everyone was surprised by the cordiality of the relationship between the two players who literally broke each other on Twitter and cursed at each other for months (the famous "more rake is better"). We expected a lot more trash talk, provocations, but nay!
Whether in their heads up in real life or in virtual mode, the two wolves became sheep, they almost looked like old friends!
That said, I much prefer this respectful attitude, instead of their contest to see "who has the biggest" on the networks.
The First World Heads-Up Championship
I remember my friend Bruno "King" Fitoussi and his victory in Vienna in the first World Heads-up Championship, Texas Hold'em against the legendary "Amarillo Slim" Preston.
I recall playing thousands of hands against Bruno in preparation for this tournament. So I take a small part in his victory.
The great thing about heads up is that I think it is one of the purest and most difficult forms of poker. When you're up against a single player, you have no choice but to go to the front and play… almost every hand. No escape.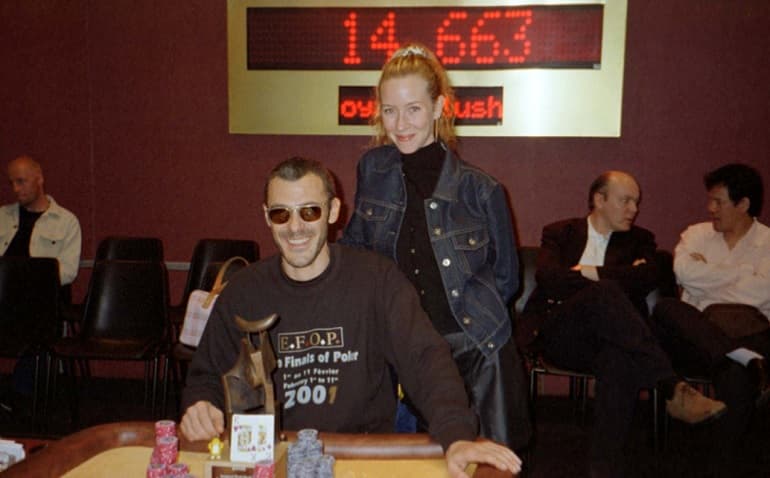 When you are playing at a full table, you can "hide", let a lot of hands go by while waiting for spots in which you are comfortable.
In heads up format, if you do that, you sign your death warrant and the other one in front of you is going to step on you.
Why Heads Up Is The Ultimate Risk?
In heads up, you have to play almost everything and open your open range to practically the whole deck. Heads up is a real art that leaves no room for tournament lucky players who run good at the right time and take the win. No no no.
In heaps up the variance is smoothed out by the volume and reduces the luck factor to zero. This is what I think allowed Doug Polk to leave quite confident against Daniel, knowing that he is technically stronger in this format. In 25,000 hands, even with luck, you can't survive against technical superiority.
Final Thoughts
There should be many more heads' matches in the coming months. I'll watch it carefully, but the duel
I'm dreaming of what unfortunately can never happen since the most fascinating heads-up I would like to see is Gus Hansen against … Stu Ungar.
Maybe someday, in a long, long, long time, in Heaven.
Meet me at the tables on CoinPoker to practice your skills and enjoy the action. Open yourself a CoinPoker account today.
Isabelle "No Mercy" Mercier
WPT Winner & OFC "Progressive" World Champion