AstaCP Apr 23, 2021
Top 15 Awesome Poker Related Facts and Stories
In this article, we'll be looking at some awesome poker facts and stories that have surfaced over the years. This could be anything from funny and interesting facts to important dates and events. When it comes to poker, especially live poker, there always seems to be a lot going on not just at the table … Top 15 Awesome Poker Related Facts and Stories
News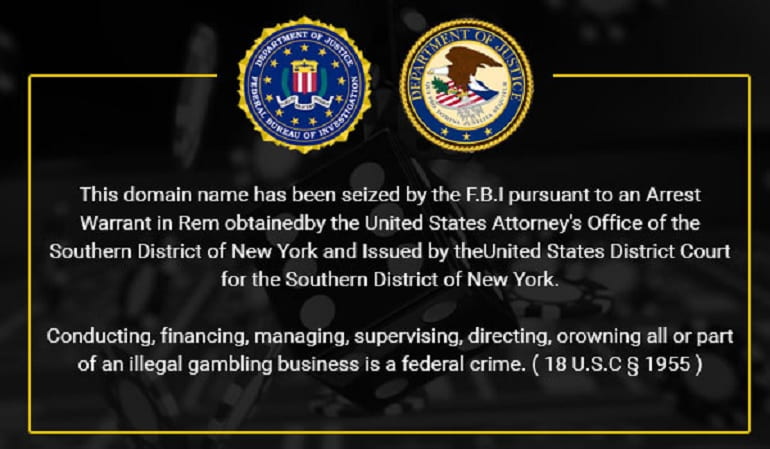 In this article, we'll be looking at some awesome poker facts and stories that have surfaced over the years. This could be anything from funny and interesting facts to important dates and events.
When it comes to poker, especially live poker, there always seems to be a lot going on not just at the table but also amongst the players.
Unlike online poker, where you are able to multi-table, playing several games at once while playing live poker means you are stuck at one table.
As such, the pace is much slower, and to pass time, players often discuss previous hands, bad beats, and other poker stories.
Another way to pass time, especially if it's in tournaments such as the World Series of Poker, including making what's called prop bets with your fellow tablemates. We will be taking a look at some of these crazy bets that have happened.
1. Black Friday
First out amongst our important poker facts is probably the most important day of online poker since the boom of poker after Chris Moneymakers' astonishing win in WSOP in 2003, after having won the entry to it through a $39 qualifier.
We are referring to the day which is now known as Black Friday. On April 15, 2011, the US Government elected to issue an indictment to the three largest poker operators in the country at that time, PokerStars, Absolute Poker, and Full Tilt Poker.
As a result, PokerStars and Full Tilt ceased in offering real money games to players.
After some back and forth the government finally agreed to release the accounts of the companies, so they were able to refund their players.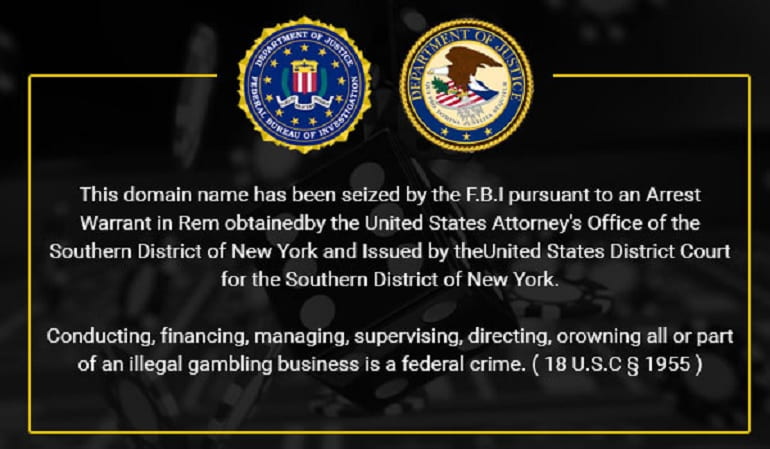 2. Pokers' Origin
Perhaps it is not too difficult to figure out where the game originated from, given the name "Texas Hold'em". Many historians agree that the game has its origin in the US but despite the name, Texas wasn't its birthplace.
Many believe that instead started in New Orleans but have no concrete fact supporting this. However, they all agree that the birthplace of the game took place in the state of Louisiana.
Still, they are unable to pinpoint an exact date or place as to where the first-ever poker hand was played.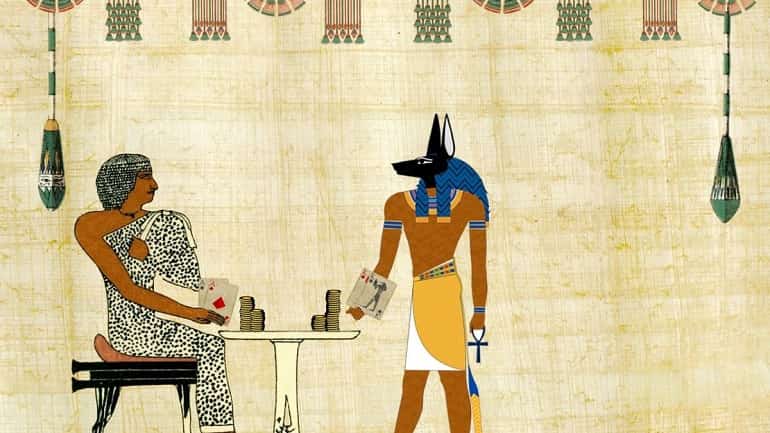 3. Longest Poker Game Ever
Another interesting poker fact is the rumors of the longest poker game ever played.
The website along with rumors speculate that there was a tournament that ran in this establishment for eight years, five months, and three days starting in 1881.
It was also supposed to be a real high roller game as the buy-in was a staggering $1000 which was a huge amount back then.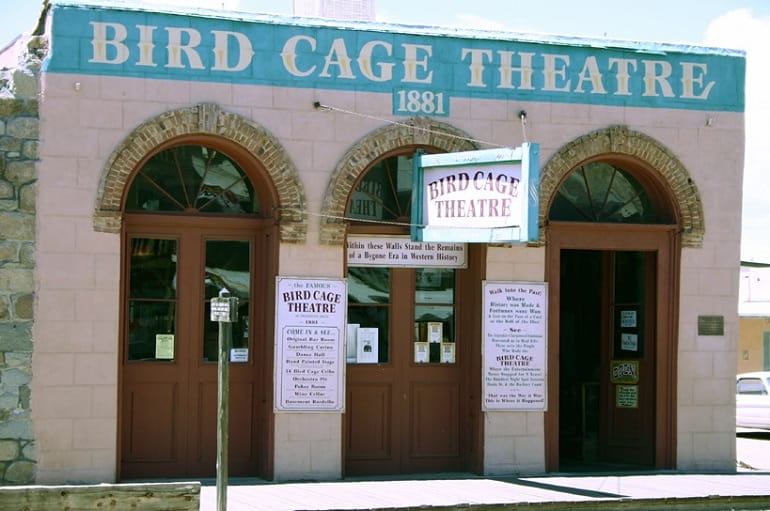 4. Largest Poker Event
Ever since the poker boom, often referred to as the Moneymaker Effect, poker started to grow tremendously across the world. Not just in the states but also in Europe and on the Southern Hemisphere, with Aussie Millions in Australia.
The biggest poker event of the year and the highlight for many players is the yearly poker series held in Las Vegas.
We are of course referring to the World Series of Poker, an event that's grown over the years. The last live event held saw close to 90 events played during June and July. Covid-19 put a stop to that in 2020, forcing the event to move online for the very first time since the launch.
Moving it online did however mean that they were able to cram additional events into the schedule, as players now had the ability to multi-table events. As such, the 2020 edition saw over 100 events held at GG Poker in conjunction with wsop.com.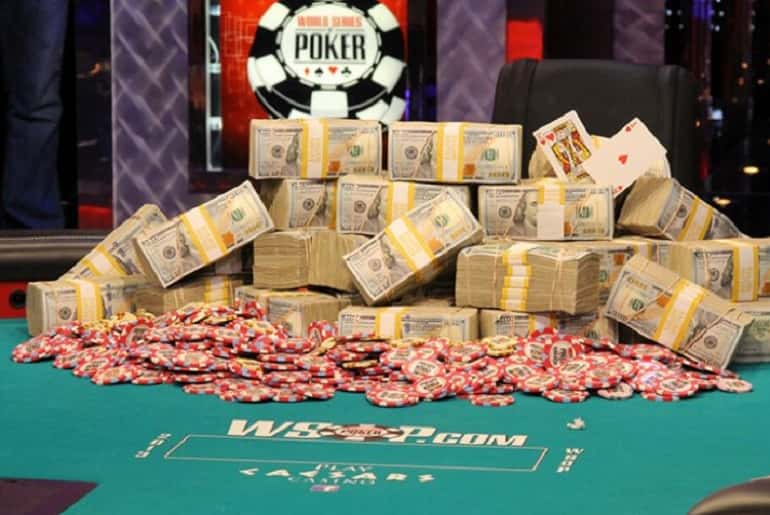 5. Initially 20 Cards
Today most of the different poker games play with a standard deck of cards. A standard deck, used in games such as Texas Hold'em or Omaha, consisting of 52 cards.
There are of course variants that don't use a full deck of cards, one of which being short deck poker, where only 32 cards are used.
Originally, according to history, the game was only played with 20 cards with a maximum of 4 players per game.
According to historians, it was only in the 1830s when the game shifted over to what we see as a standard today, 52 cards.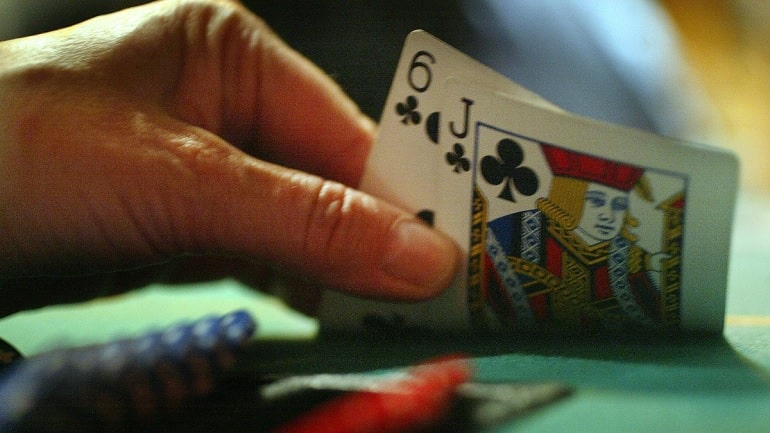 6. Odds of Hitting the Monster of All Poker Hands, 649,740 to 1
Those odds might sound impossible but despite them not really being in your favor, you are bound to hit the royal flush sooner or later.
If you don't know what a royal flush is, take a look at our ultimate poker hand ranking guide.
There you will be able to see how the different hands are ranked from best to worst, best being royal flush, of course.
Here is an example of how things can turn out, hitting a royal flush when your opponent rivered the second nuts, quad aces.
7. Avoid the Dead Man's Hand
There is a hand in poker which is referred to as "dead man's hand" and that's holding pocket aces and pocket eights.
Why it's referred to the dead man's hand is because the famous gunslinger and poker player, Wild Bill Hickock, was holding this particular hand when he was gunned down by John McCall.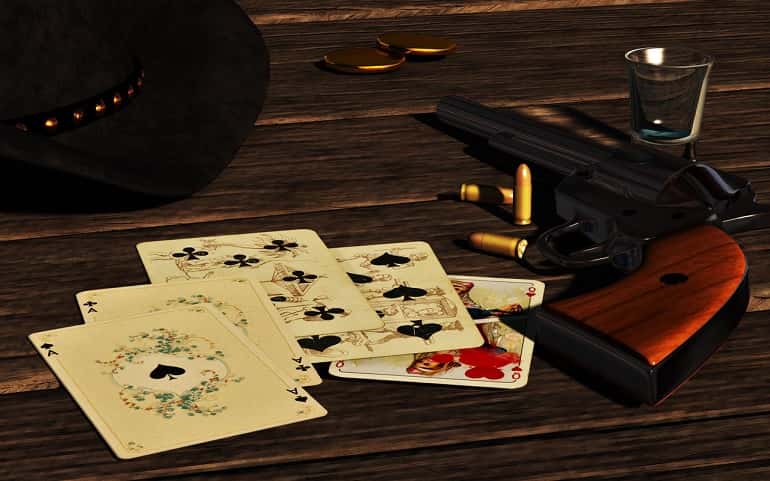 8. 225,000 Players in the Largest Game Ever Played
According to the Guinness Book of World Records, the largest online poker game ever held took place on October 5, 2015, on the Isle of Man.
The buy-in of the event was a mere $1 and attracted a whopping 253,692 players, who battled for a prize pool of $25,000. The winner, "DaDumon" walked away with the first prize of $10,000.
The event was organized by PokerStars and still stands to this date as the largest tournament ever held.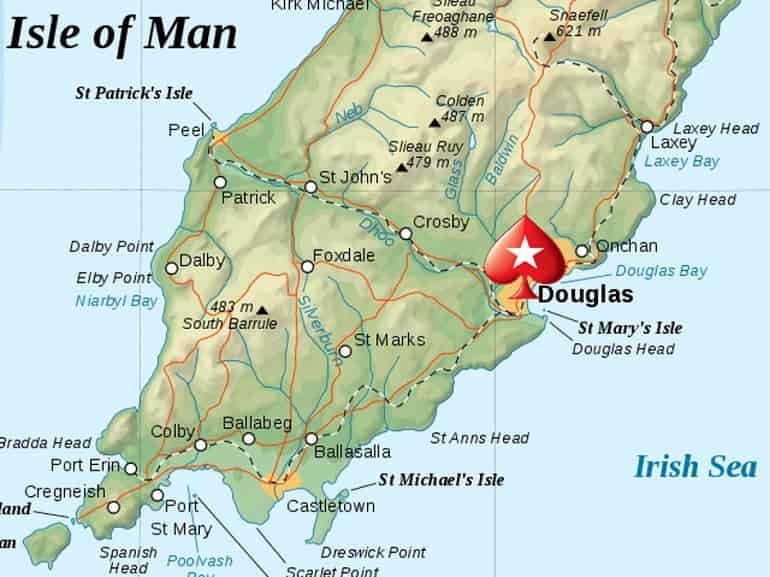 9. Most Successful Female Poker Player in Live Events
Taking a look at the all-time money-list at thehendonmob.com poker database over most successful poker players in terms of live earnings, we find Bryn Kenney sitting comfortably at the top.
He has earned an astonishing $56,4 million from live events around the world. $3 million behind him, we have his fellow American Justin Bonomo.
From there it's a $14 million gap down to third, and non-other than Daniel Negreanu.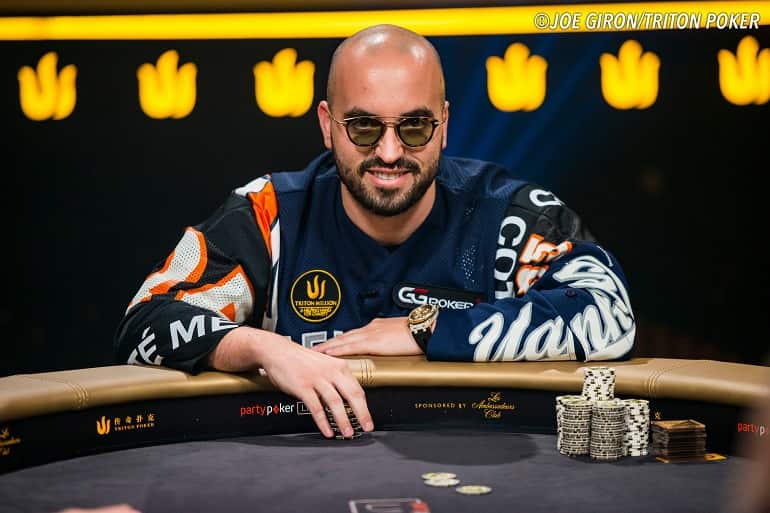 The best female poker player can be found in the 70th spot, Vanessa Selbst, having earned $11,9 million throughout her career. Given that she retired from live poker in 2018, it's highly unlikely she will be able to advance any further in the rankings.
Despite having officially withdrawn from the live poker scene as a professional poker player, she has played the odd live event now and then, more for the fun side of things rather than doing it as a living.
She has managed to pull off two cashes, one in 2019 and one in 2020. Neither were anywhere close to her biggest cashes of her career but still decent enough with the one in 2019 paying almost $40,000.
Her best ranking in the all-time money list was a 20th place, during her active career.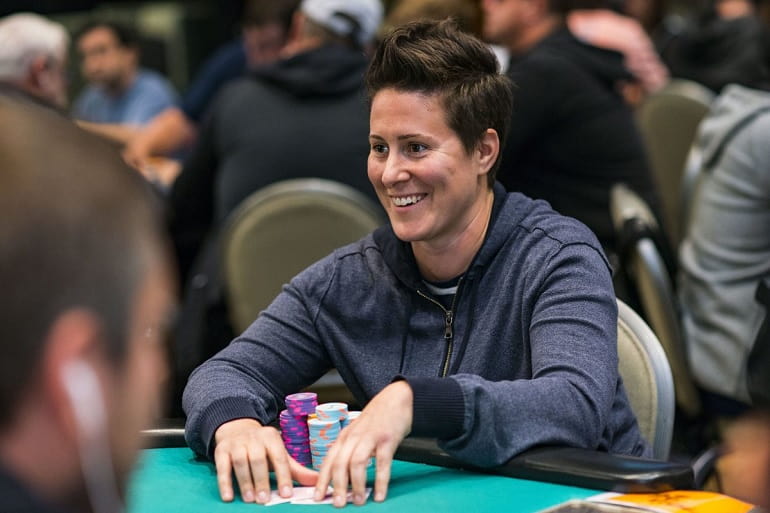 10. Biggest Hand Played Online
It has been 12 years since the hand was played, and despite having gone so long, the hand still stands, to this date, as the largest hand ever played in cash game online.
The hand took place between two fierce and hyper-aggressive Scandinavian players, to the left, Viktor "Isildur1" Blom versus to the right, Patrik Antonious. It was played at Full Tilt Poker in 2009, with players $500/$1,000 Pot-Limit Omaha.
All started off with some intense raising preflop, seeing the pot grow to a staggering $160,000 before the flop had even been dealt. With 4s 5c and 2h coming on the flop the fireworks took off.
Patrik bet $91,000, just to see Viktor raise it up to $435,000. Patrik answered with his own re-raise, this time up to $779,000, putting Viktor all-in as he was only holding another $162,000 behind.
Viktor of course called off his remaining stack. Patrik had flopped a straight and also held an overpair while Viktor had flopped an open-ended holding 6-7-8-9. A 3, 6, 7 or an 8 would give Blom the better hand and thus winning the pot.
However, both the turn and the river bricked, meaning Patriks flopped straight was enough to claim this massive pot worth $1,356,946.50
11. Largest Pot in Live Cash Game
Even if we have seen some real nosebleed poker online, none of the pots played there can measure up to the largest pot ever recorded in a live cash game. When it was all said and done, and the dust had settled, the winner managed to scoop home a pot worth just under $2,5 million.
In the hand, which was played at Triton High Stakes Poker, we saw Tom Dwan, and Paul Phua battle it out, with Dwan holding AQ vs pocket rockets, meaning AA, for Phua.
Pauls aces held and thus scooping this massive pot, making Dwan stand up and leave the table.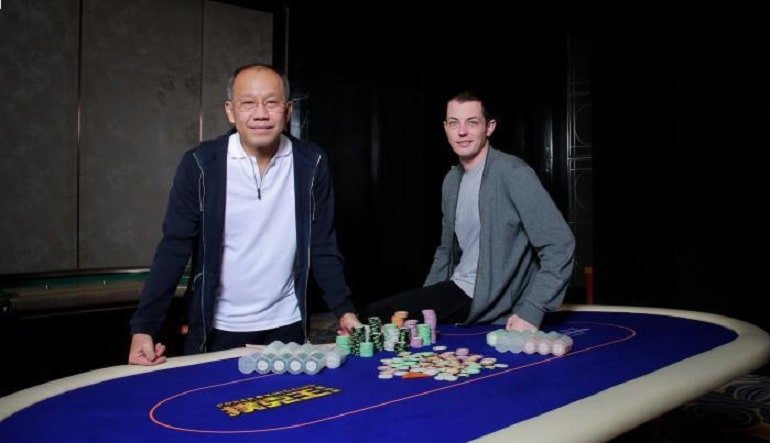 12. Poker Fun Facts – Weight Loss Prop Bets
It is pretty common during live tournaments and cash games to see players at the table dabble in prop bets, so-called side bets. These are mostly for fun and to pass time, but sometimes the players tend to take it a bit too far. Here we have some of these poker fun facts, involving weight loss.
Ted Forrester and Mike Matusow have made this bet not once but twice. The first time around they bet $100,000 on Mike losing 60 lbs. prior to WSOP 2008 kicking off. Matusow managed to lose the weight and thus cashing in on the bet.
However, 2 years later in 2010, the roles were reversed and this time it was Forrest turn to lose weight, 48 lbs. to be exact, to drop down to a mere 140 lbs. He pulled it off and walked away with a staggering $2 million
The Staples brothers winning $150,000 off Bill Perkins, who challenged the brothers to a weight battle, where both had to weigh in at the same weight at the end of the year.
We should mention that Jamie at the time weight in at 304 lbs. while Matt was at 134 lbs. They managed to win it, with Jamie dropping 115 lbs. while Matt gained 54 lbs. As such they both weighed in at 188 lbs. thus winning the 50:1 bet Bill had offered.
13. Nixon Financing His Congress Election with Poker Winnings
Rumors have it that former president, Richard Nixon, was an avid and successful poker player.
So much so that he supposedly used $5,000 of his poker winnings to finance his run for Congress in California in 1946.
These are however unsubstantiated facts, based on rumors.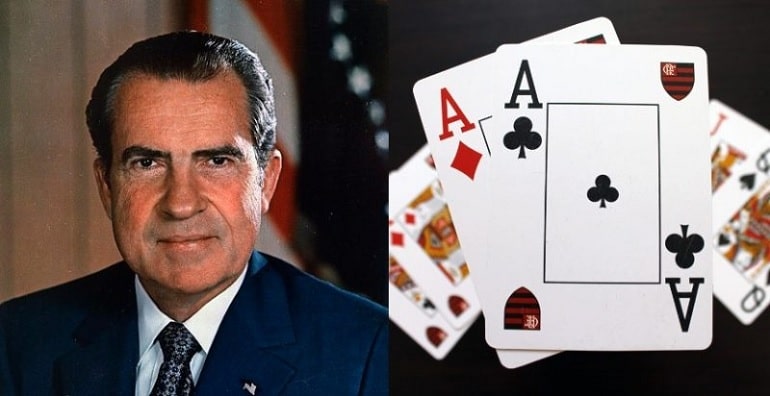 14. Poker History Fact – First Online Poker Hand Played in 1998
The very first online poker hand was played in 1998, which was to be the start of what today is a multi-billion-dollar industry, stretching across the globe.
Prior to 1998, online poker was already available, but the game was glitchy at best, and none of the games that were available at the time involved any real money but play money.
The website "Planet Poker" was the first site to officially offer real money poker online, starting this crazy business we see today.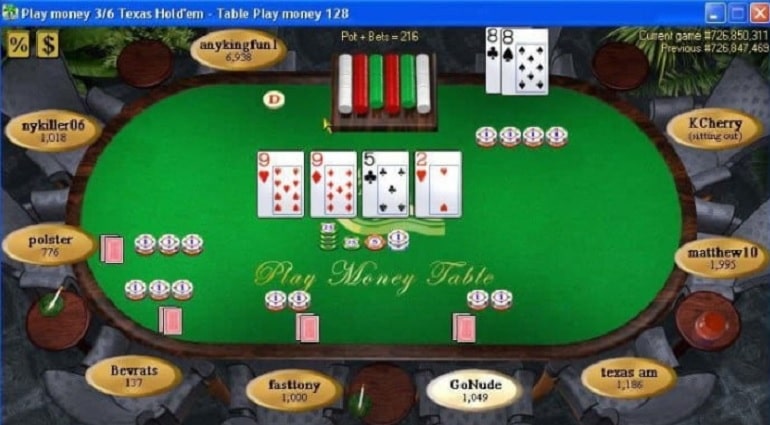 15. Superstition Really Lives in Poker
Some poker players are very superstitious, meaning they will have certain routines prior to attending a game, wear certain clothes or items on them, or do certain movements while at the tables.
A handful of players are known for always wearing the same clothes when they play as there is a saying that "dirty clothes will rid you of bad luck". If there is any truth to this, is left to be seen.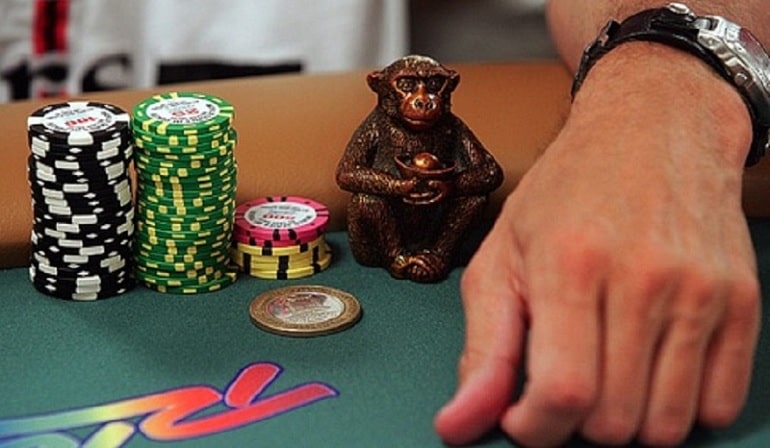 Final Thoughts
That was our pick of some interesting and fun poker facts out there. Do you want to create your own poker history, why not do it with your friends?
By inviting your friends to the game and enjoying it together, you can not only have fun together, but you also stand to earn 30% on the fees they pay, playing cash or tournaments.
Remember, this is a lifetime offer meaning as long as they stay active, you will be earning as well.
You can always bet for your favorite team on our sportsbook!
Have a question? Feel free to ask us anything in the comment section below or join our growing community on Telegram.
For all the latest news, follow us on social media, through Twitter, Instagram, or Facebook.