AstaCP Nov 12, 2020
Monthly Report And Plans For November
This monthly report is to recap on the highlights of October and see what November has in store for us. October It was a really busy month as CSOP and cash leaderboard took over the platform for almost all of October. At the end of these promotions, as promised, players shared what was rightfully theirs … Monthly Report And Plans For November
News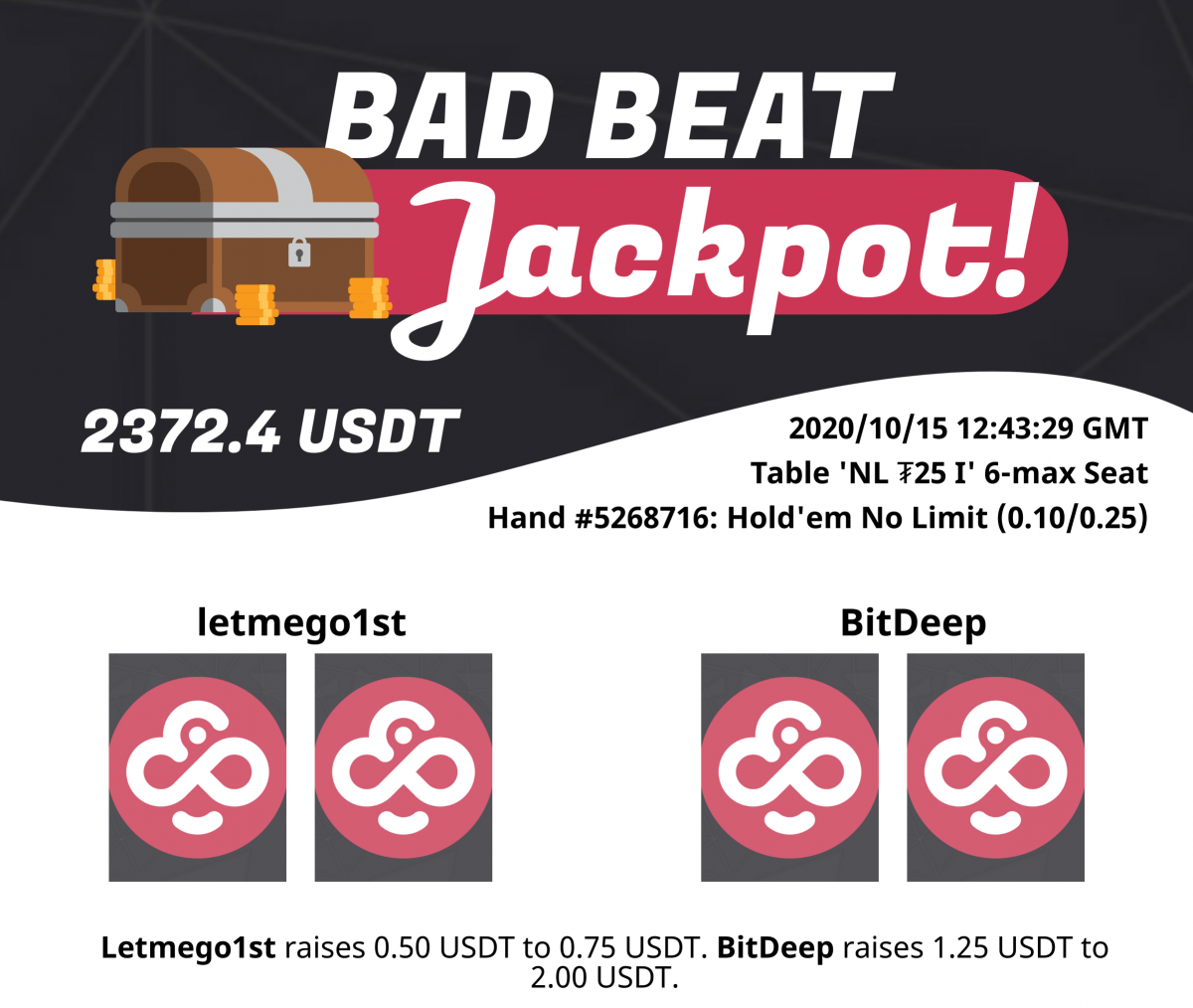 This monthly report is to recap on the highlights of October and see what November has in store for us.
October
It was a really busy month as CSOP and cash leaderboard took over the platform for almost all of October. At the end of these promotions, as promised, players shared what was rightfully theirs – a total prize-pool of 100,000 USDT including bounties of 1,000 and 2,500 USDT on our pros Isabelle Mercier and TonyG!
CSOP and cash leaderboard were a great success and a perfect way to celebrate USDT integration which was also smooth and brought us positive feedback from the community.
Bad Beat Jackpot drops again
Bad Beat Jackpot was triggered 4 times throughout October. The biggest Jackpot was 2372.40 USDT and it was shared by 5 lucky players. Here's the hand: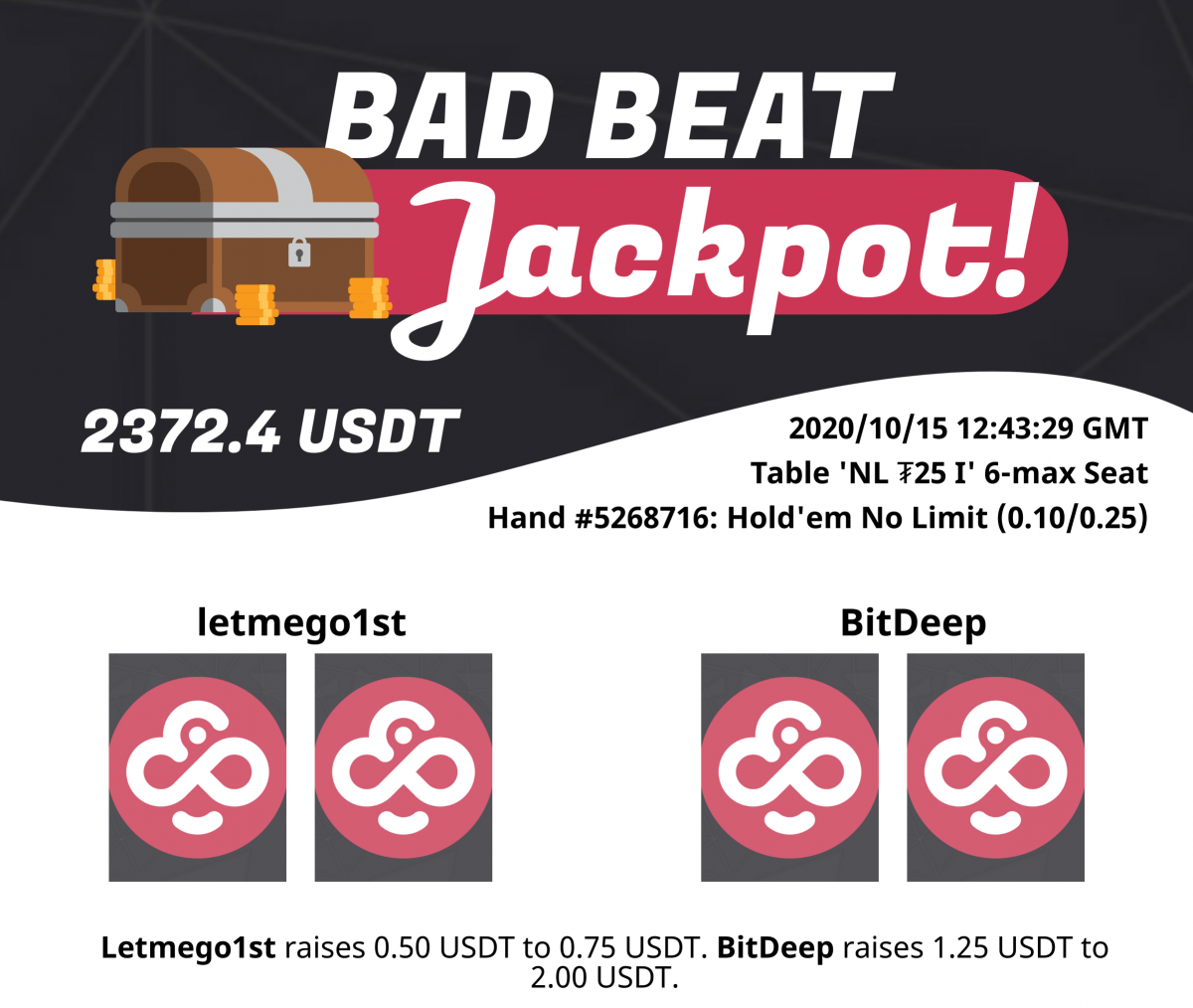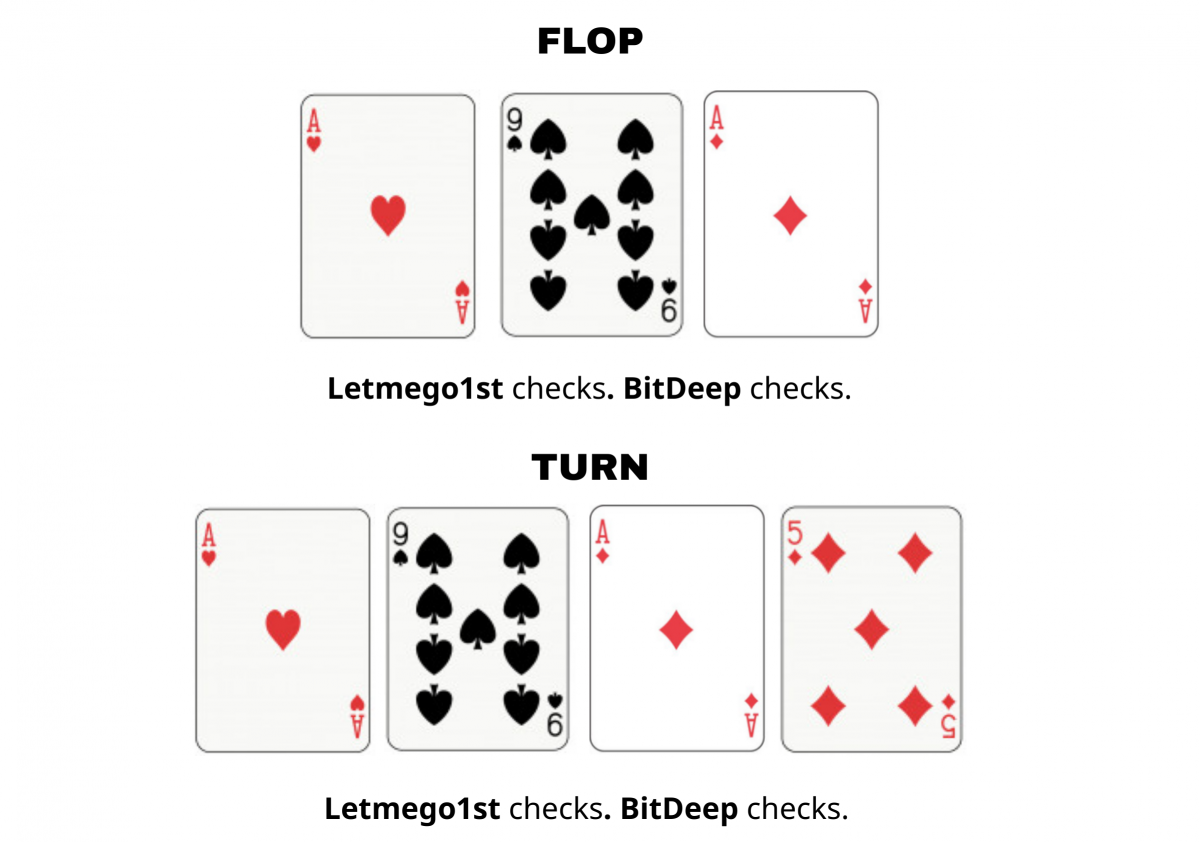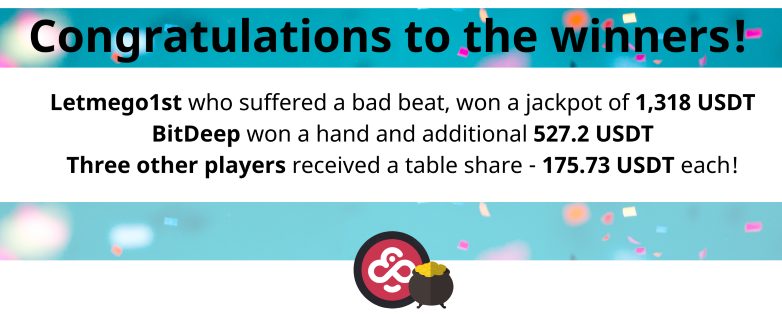 What's in our plans
In November our team is determined to find additional ways to utilize CHP and they're currently focused on the idea of giving extra points in leaderboards for those using CHP token.
Additionally we proceed on developing a number of useful in-app features: tournament tickets, showing chip value in big blinds, indicators for run-it-twice and straddle. More to come in the nearest future!
Let's meet at the tables, community!
Participate in our referral program and earn 30% of the rake collected by each of your referrals. The more referrals, the more CHP gets transferred to your CoinPoker wallet!
Have a question? Feel free to ask us anything in the comment section below or join our growing community on Telegram.
For all the latest news, follow us on social media, through Twitter, Instagram or Facebook.