Gedas Jan 08, 2021
Monthly report: Development plan, core changes and the most interesting events to bet on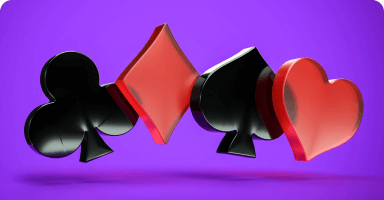 New years is a time to reflect on the past and plan for the future. In this blog we aim to do just that. Key changes in product strategy, tech development plan and the most exciting events to bet on are the topics covered in this blog. Excited? Read on!
Development plan
Loyalty program
A good loyalty program is the backbone of any poker room. We recognize that and have spent a lot of hours on designing and implementing one. First two pieces of the puzzle come in the form of freebets and tournament tickets. These new features are due in the upcoming weeks. We are building something really exciting so keep your ears peeled!
Show stacks in big blinds
While betting and winning USDT is truly exciting, there are a lot of players who treat poker strictly mathematically. Showing stacks and betting amounts in big blinds is one of the most requested features which will make the game easier and faster for everyone.
External replayer
Ever won a quads vs quads hand? Well if you haven't we are sure you will one day. We will put in the effort to make sure you are able to share the hand with your friends in an external replayer when that time comes. No more sharing screenshots or miles of text!
Preferred seat
Every player has that seat at the table they enjoy the most. We recognize that it's annoying to set it manually every time and will make sure you won't have to worry about that much longer.
Manual bet sizing
Min, 3x and pot size bets are great default sizing for any poker game. However, every player has different playing styles and preferences. Next task on our to-do list will enable players to choose their own default betting sizes which in turn will make multi-tabling much easier and the gameplay – faster!
While these features are by no means all that we have planned, they are great to start with. Feel free to send us even more suggestions to [email protected]
Core changes
We have spent the last couple of years improving the software, fixing various bugs and adding new features. As a result we can proudly say we have one of the cleanest, fastest and stable apps on the market. While there is still a lot of room to improve we recognize that the department we are lacking in the most is active player numbers. Recently we have strengthened our ranks greatly when it comes to customer relationship management. We are working extra hard on analyzing and improving our player retention system which will be followed by improved player acquisition campaigns. A cherry on top of the pie is a strong affiliate network which we will focus on this year. Time has come to spread the news on what we are building – a true jewel in the poker industry.
Help us bring more fun to the tables by inviting your friends. 30% of all their rake will go to you as a thank you gift! Want to know more? Click here!
Increased in app USDT to CHP exchange limits
Last but not least, we have received a lot of feedback from our players regarding the ability to buy CHP on the app. Many players were complaining that it's close to impossible for them to buy CHP on exchanges due to various restrictions and it makes it impossible for them to enjoy the rakeback. After analysing the activity with the current limits and the impact on the token price we have decided to give it a go and therefore have increased the in app USDT to CHP exchange limits to 100k CHP per week, effective immediately.
Most exciting sports events to place your bets on
We have gathered the main and most interesting sports battles for the end of this and the beginning of the next week. Out of hundreds of sports events available on CoinPoker sportsbook these were the top choices by our Head Bookmaker.
Friday 01/08
Bundesliga, Monchengladbach – Bayern
Euroleague. Real Madrid-Armani
NBA. Lakers-Jazz
Saturday 01/09
England FA Cup. Arsenal-Newcastle
NFL Playoffs. Buffalo-Indianapolis
Sunday 01/10
NFL Playoffs. New Orleans – Chicago
NBA. Rockets-Lakers. Aka Lebron James against James Harden.
Italy Seria A. Juventus – Sassuolo
Monday 01/11
Seria A. Spezia-Sampdoria
NBA. Mavericks-Pelicans. Point and shooting guard Luka Doncic against the power forward position Zion Williamson.
Tuesday 01/12
NBA. Rockets-Lakers. Will there be a rematch between Lebron and Harden?
Premier League. Burnley – Manchester United
Wednesday 01/13
Premier League. Aston Villa-Tottenham
Let's meet at the tables, community!
Participate in our referral program and earn 30% of the rake collected by each of your referrals. The more referrals, the more USDT gets transferred to your CoinPoker wallet!
Have a question? Feel free to ask us anything in the comment section below or join our growing community on Telegram.
For all the latest news, follow us on social media, through Twitter, Instagram or Facebook.