AstaCP Mar 05, 2021
March Monthly Report: Development plan and core changes
The start of the year can get hectic for everyone, CoinPoker's no exception. We've been working hard on some great updates to make your CoinPoker experience even better! Keep reading for some key updates from the CoinPoker team. Tournament tickets come to CoinPoker A few days ago we upgraded our back end to be able … March Monthly Report: Development plan and core changes
News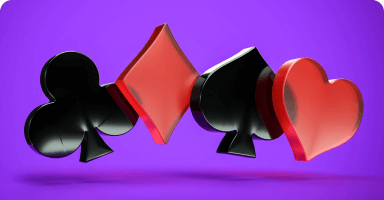 The start of the year can get hectic for everyone, CoinPoker's no exception. We've been working hard on some great updates to make your CoinPoker experience even better!
Keep reading for some key updates from the CoinPoker team.
Tournament tickets come to CoinPoker
A few days ago we upgraded our back end to be able to handle tournament tickets. This will provide players with more flexibility and allow them to play tournaments they have won tickets for – at a time of their choosing.
We will also be using tournament tickets for promotional purposes. You will see a revamped tournament schedule in the near future which will make use of this great new feature.
Development plan
Loyalty program
A good loyalty program is the backbone of any poker room. We recognize that and have spent a lot of hours designing and implementing one.
With tournament tickets and freebets completed, we have added another item for our hard-working team of developers, which is the first part of a loyalty program for our players.
It is entering development now and we are excited about rolling this out and sharing it with our players later this year.
Coming soon
Showing stacks in big blinds
External replayer
Preferred seat
Manual bet sizing
That's all the updates from us this month. Don't forget to join our community on Telegram, Facebook, Instagram, and Reddit to stay up to date with the newest developments!
Help us bring more fun to the tables by inviting your friends. 30% of all their rake will go to you as a thank you gift! Want to know more? Click here!