Sarah Jul 20, 2018
Launch to Incheon! Play New APT Satellites for 1 of 3 Main Event Packages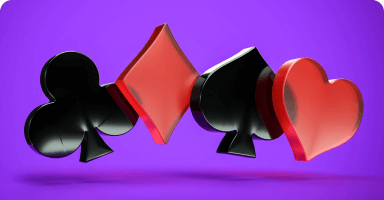 Win a package to the next Asian Poker Tour Main Event 1B in Incheon on the 11th of August for as little as 50CHP! The new APT satellite schedule is split into 3 rounds, with a final prize pool of 3 guaranteed packages to this epic poker event.
The Launch to Incheon satellites will run between the 21st of July and the 4th of August.
Round 1 events will be held daily, and each of these tourneys comes with a prize pool of 3 GTD seats at 1 of 7 Round 2 events. Players can then compete in Round 2 satellites for 2 GTD seats at the Main Qualifier on August 4th.
You can either play your way up to the main event for a lower buy-in or pay the full buy-in to enter directly into any of the satellites.
Round 1 Satellites: Buy-In: 50CHP | Prize Pool: 3 GTD Round 2 Seats
Round 2 Satellites: Buy-In: 500CHP | Prize Pool: 2 GTD Main Qualifier
Round 2 Satellites: Buy-In: 5,000CHP | Prize Pool: 3 GTD APT Packages
Check the complete Launch to Incheon schedule here.
What's Included in the Launch to Incheon APT Packages
In addition to covering the Main Event 1B Buy-In of over €800, players will also have travel expenses and accommodation covered by CoinPoker.
If you make it to the top 3 in our final Round 3 tournament, we will credit your account with €500 worth of CHP tokens to use throughout the event. Your accommodation expenses during the tournament will also be covered for 3 nights in Incheon, for which you will also receive €200.
Note that flights are not included and that you will need to arrange your own travel and accommodation plans. Read the full terms and conditions here to find out more.