Gedas Sep 13, 2019
Galactic Grinders Leaderboard Updates: Coefficients, New Payouts, and More!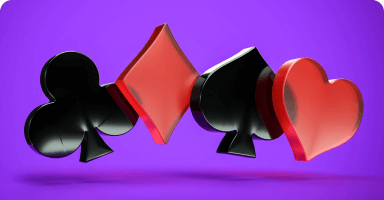 To make sure our promotions stand the test of time, our team keeps an eye on community feedback and platform developments as we continue to grow. This Monday, we will roll out some changes to our Galactic Grinders Leaderboard, which are aimed towards: 
Spicing up the battle for top leaderboard spots
Leveling the playing field for players of all stakes
Removing the excessive advantage of OFC players
Here's an in-depth look at what will change and why.
1. The new payout structure
Currently, payouts are reserved for our top 50 players, but making it to the top 30 is relatively easy even if you play just a few hours per week. Not that this is a bad thing, but we want our payout structure to reflect the challenge of making it to the top slots, with prizes that match the effort it takes to get there.
That is why the structure for MTTs and cash games will be adjusted to better reward top performers. The new structure will be available on our leaderboard page as the new leaderboard starts.
2. Coefficients for leaderboard points
The core concept behind both the cash and MTT leaderboards was to make it possible for players of all stakes to earn prizes. At the same time, we don't want to discourage high stakes players from participating in the leaderboard.
To make our leaderboards appealing and to encourage players to try their skills at the higher stakes, there will be a slight difference in leaderboard points awarded for each big blind at the four lowest-limit tables.
NL500: 1 point for each big blind collected in Community Contributions (CC)
NL1000: 1.33 points for each big blind
NL2500: 1.66 points for each big blind
NL5000+: 2 points for each big blind
This change will allow players from these stakes to compete for prizes worth multiple buy-ins of their respective stakes, and hopefully, encourage players to try their luck with higher stakes, collecting leaderboard points in the process.
While we do understand that the leaderboard prizes are not too enticing for players of the highest stakes, it is important to note that the promotion is aimed towards helping recreational players as well. These players are being encouraged to move up the stakes, which also benefits our high rollers and brings more action to their domain.
Stay tuned for more news and updates, and feel free to share your feedback or comments about these changes in the comments below!