Sarah Dec 28, 2018
The 1 Million CHP Galactic Grinders Leaderboard Continues Into 2019
In the spirit of the holidays we decided to extend our epic Galactic Grinders Leaderboard to January 2019! Don't miss your chance to play for 1,000,000 CHP GTD daily in a supercharged new schedule with more action than ever. The new year comes with plenty of new additions to our MTT schedule, increased guarantees, and … The 1 Million CHP Galactic Grinders Leaderboard Continues Into 2019
Promotions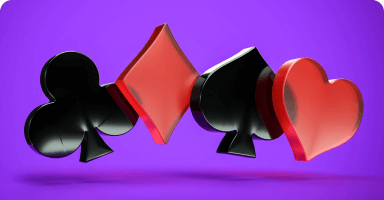 In the spirit of the holidays we decided to extend our epic Galactic Grinders Leaderboard to January 2019! Don't miss your chance to play for 1,000,000 CHP GTD daily in a supercharged new schedule with more action than ever.
The new year comes with plenty of new additions to our MTT schedule, increased guarantees, and more opportunities to collect points. We're pumping up the action to nearly 40,000,000 CHP in GTDs up for grabs all January long to help you get the new year started right.
The Galactic Grinders Explained
Play your favorite MTTs, score leaderboard points, and climb the Galactic Grinders top list to secure a spot at the top. The first 50 players will share a cool 1,000,000 CHP across four weekly prize pools and a monthly pool of 600,000 CHP!
The new Galactic Grinders Leaderboard starts December 31st at 00:00 GMT and ends in four weeks on January 27 at 23:59 GMT.
Week 1: 00:00 GMT on December 31, 2018 –  23:49 GMT on January 6, 2019
Week 2: 00:00 GMT on January 7, 2018 – 23:49 GMT on January 13, 2019
Week 3: 00:00 GMT on January 14, 2018 – 23:49 GMT on January 20, 2019
Week 4: 00:00 GMT on January 21, 2018 – 23:49 GMT on January 27, 2019
Click here for more information on the terms and conditions of the Galactic Grinders promotion.
A Sneak Peak at the New Schedule
To give you an idea of just how pumped we are to start 2019, we'll be upping GTDs across the board, totaling nearly 40,000,000 CHP GTD in January alone.
That evens out to over 1,000,000 CHP daily, and 9,000,000 CHP GTD each week!
Don't miss out on the action, and be sure to keep an eye on our socials and Telegram for more promotions and news coming up in the new year.