Gedas Aug 19, 2019
New Cash Game Leaderboard Boosts Galactic Grinders Monthly Prizes to 1,600,000 CHP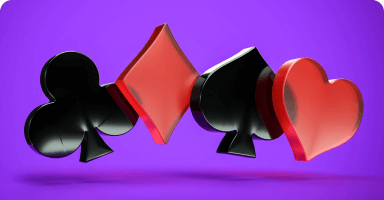 Cash game enthusiasts, today is your lucky day! We just rolled out our new and improved Galactic Grinders Leaderboard, which includes an additional leaderboard for all cash tables (yes, that includes OFC). Here's what's new.
Our monthly overall prize pool, which was 600,000 CHP a month, will be redistributed to beef up weekly prizes. What used to be 100,000 CHP a week will double for MTT leaderboard winners, while an extra 200,000 CHP a week will be awarded to winners of our new Cash Leaderboard.
New Galactic Grinders Prize Pools
Below is a breakdown of the new prize distributions, which will be shared by the top 50 players on each leaderboard:
MTT Leaderboard: 200,000 CHP Weekly Prize Pool
Cash Leaderboard: 200,000 CHP Weekly Prize Pool
Total Monthly Prize Pool: 1,600,000 CHP
Our top priority is to boost activity on CoinPoker, which is why we decided to go with a model that paid players out more frequently. Also, half of the MTT leaderboard prizes will come in the form of tournament tickets, giving players a chance at grabbing bigger CHP prize pools!
The Cash Leaderboard Point System
While the MTT Leaderboard formula is here to stay, our team realized that in the context of cash games it wouldn't fit. We want to ensure that we even the playing field, and give players of all stakes a chance to make it to the top ranks.
The goal of the Galactic Grinders promo is to reward the players who play the most, and we want Cash Leaderboard points to reflect that. To do this, we will apply coefficients to different cash game stakes instead of basing points on Community Contributions.
For example:
Player A plays at NL10K cash tables, while Player B plays at NL1K tables. A big blind for Player A is 100 CHP, and for every BB collected in form of CC he will receive 100 leaderboard points.
Now, because Player B is playing lower stakes games, he or she will receive 100 points for every 10 CHP big blind instead of 10. Both players are playing the same number of hands, so the reward for activity is made equal despite the different stakes.
Player B will then receive 10 points per CHP token contributed to CC while Player A receives 1 point. And if we throw high stakes fan Player C into the mix, who plays NL100K tables, he or she will collect 0.1 points per CHP token which again means 100 LB points per 1 BB.
Making CoinPoker Better, One Promo at a Time
As we continue to grow and listen to the community, our promos and terms will change. Your feedback is how we determine the direction we go in, so make sure you share your thoughts and questions with us in the comments below or on Telegram.
Good luck at the tables!