AstaCP Sep 23, 2021
EuroLeague Basketball 2021/22: Preview, Analysis and Predictions
The last season of Euroleague ended in May, with Anadolu Efes winning the Final Four with a victory over Barcelona. The regular season takes off once again on the 30th of September, so let's see what we can't miss. The EuroLeague of Basketball gets underway very soon and it's only natural that the excitement level … EuroLeague Basketball 2021/22: Preview, Analysis and Predictions
News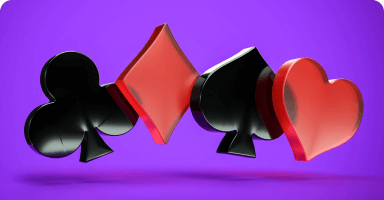 The last season of Euroleague ended in May, with Anadolu Efes winning the Final Four with a victory over Barcelona. The regular season takes off once again on the 30th of September, so let's see what we can't miss.
The EuroLeague of Basketball gets underway very soon and it's only natural that the excitement level amongst fans is high with several teams capable of mounting a series challenge to reign supreme.
Don't just trust your hunches though; instead before heading to the CoinPoker sportsbook to place, your wagers make sure you check out our comprehensive guide to the season ahead.
We'll be passing judgment on the teams we expect to challenge for a playoff spot looking at how they performed last year, where their strengths and/or weaknesses are and how we expect them to measure up in the new campaign.
After that, we'll make our predictions for who will make the final cut and who will go all the way.
Anadolu Efes
We kick off our EuroLeague of Basketball season preview with a look at the holders, Anadolu Efes.
The Turkish side will be expected to compete for the title again this year with Vasilije Micic coming off the back of the best year of his career; it was a season that saw the 2014 NBA 52nd overall draft pick scoop the MVP and Finals top scorer awards.
He and point guard Shane Larkin are the key components of a largely unchanged roster and will take some stopping. Micic averaged 16.7 points per game to lead the team's scoring but Larkin, who excels from behind the arc, wasn't far behind with 15.1. The addition of Filip Petrusev is a big statement too; he'll further enhance their roster.
For our money, the favorites tag at this time could be lazy off the back of their last win. Don't get us wrong, they'll be in the mix unquestionably but whether Micic can deliver to quite the same level again remains to be seen. If he doesn't, the title might be a touch too far.
Odds To Win the Euroleague: 4.50
Barcelona
The team Efes beat in the Final was Barcelona. They'll be looking to go one better this time round; given they topped the regular season standings with by far the meanest defense in the league it's hard to rule them out.
Nikola Mirotic is the star man of the roster. Not only did he put up a team-high 15.6 points per game but his 4.1 defensive rebounds were a vital part of the solidity that saw them rank one last season. The creativity of Nick Calathes is another reason weapon they have in their arsenal.
The regular season should be a breeze for Barca and they won't sit top of many teams' lists to face off against in the postseason either such is their fierce rear guard.
Pau Gasol, who is a two-time NBA Champion, has the experience that could prove critical when the going gets tough too; he's recently reiterated his commitment to Barcelona too.
Odds To Win the Euroleague: 4.50
CSKA Moscow
CSKA weren't too far off the pace last year with an impressive regular season seeing them post a haul of over 2,800 points; it was good for second-highest in the league. Whether they can deliver such numbers this time round will depend largely on how their off-season business unfolds.
Their leading man, Mike James, had moved to his homeland to join the Brooklyn Nets albeit he's now in France with Monaco. James is a big hole to fill but Alexey Shved could well deliver now he's "back home". He sank a league-leading 19.8 points per game and also delivered leading stats in three-pointers scored and assists for BC Khimki.
Although we know Shved can deliver in the EuroLeague the way he settles in back at CSKA will be enormous to how well they go this season. He has the ability and decent supporting crew; now it's about handling the pressure that will come his way.
Odds To Win the Euroleague: 5.00
Real Madrid
There are already a few writing off Real Madrid's title hopes off but they're the most successful team in the history of EuroLeague so you can never say never. Last season they struggled to hit the heights and somewhat limped out of the postseason as Efes saw them off in round one.
Defensively Real Madrid was decent enough last season and the headline-grabbing addition of Barcelona man Adam Hanga will further strengthen that side of their game. The question marks are at the other end of the court; last year their best scorer was Walter Tavares with a rather mediocre 11.5.
The Los Blancos are still, in our view, nailed on for the playoffs, and from then on it's about luck, momentum, and the draw. In reality, they'll need a better scoring season to scare the big boys though.
Odds To Win the Euroleague: 7.00
Emporio Armani Milano
Many would describe Milano as the surprise package last season as they finished fourth in the regular season before making the final four; they eventually beat CSKA in the third-place game.
The two will face off again in game week one. It's not the easiest start for Milan but we still have them down as a playoff banker. In fact, they're the last of our playoff bankers.
Even with the loss of Kevin Punter and Zach LeDay to Partizan, the Italians will be confident of getting off to a winning start. They still have several players that can notch points for them with Shavon Shields, who averaged 13.8 points per game last season, the leading man. He'll be supported by new man Dinos Mitoglou and Malcolm Delaney.
As touched on, we have them down as being prepared for a steady season. Glory itself is probably a stretch but if the scorers can click and Troy Daniels recovers quickly from injury then things could turn very interesting for them again.
Odds To Win the Euroleague: 13.00
Fenerbahce
Last year Fenerbahce we're the only team with a negative differential to make the postseason but that's where their season ended.
CSKA absolutely white-washed them in the playoffs. This year the Turkish side will be hoping to make the cut once again but it's far from guaranteed.
Nando de Colo will take the brunt of the pressure. He's been a picture of consistency throughout his career and led the team last year with 15.8 points per game.
That said, he is getting on in years now and at some point, his powers will wain. Marko Guduric and Jan Vesely might be able to ease some of that burden though albeit they will need to post similar – if not better – numbers than last year. Scoring consistency has been an issue for both players in the past though.
Our verdict on Fenerbahce is one that's wide open. They've got players that could deliver them to the playoffs again but there are doubts of some form against several of their big players. They'll need to improve from what they've shown in recent weeks though; that's for sure.
Odds To Win the Euroleague: 15.00
Zenit St Petersburg
Zenit only just snuck into the playoffs last season but their points differential, which was the third-best in the league, shows that they're not all that far away from being a really decent side. That remains true even with Kevin Pangos leaving for the NBA.
Aside from Pangos, the core of the team from last season remains. Xavi Pascual has also added to his side too; one time EuroLeague winner Dmitry Kulagin arrives bringing in much-needed experience whilst Conner Frankamp could prove a smart acquisition on the points scoring front.
The Zenit hierarchy has already spoken of their desire to improve on last season's postseason appearance; if the new faces integrate quickly and the likes of Mateusz Ponitka can maintain what they did last season then there's no reason why they can't do that.
Odds To Win the Euroleague: 19.00
Olympiacos
It's been a few years since Olympiacos made the postseason with the 2020/21 campaign a rather damp squib; the Greek outfit lost 18 games as they finished down in 12th place.
Whatever the season holds in store for them this time around they'll be doing it without their legendary point guard Vassilis Spanoulis; he has retired.
Spanoulis has been replaced in the form of Thomas Walkup; he's arrived from Zalgiris and brings with him a real composure on the ball along with plenty of defensive qualities.
His presence should give Giannoulis Larentzakis a helping hand. In terms of who will score the points for Olympiacos, it will be all eyes on Sasha Vezenkov; the 26-year-old had the best year of his career last season with personal bests in points, blocks, steals, assists, and rebounds.
It will be interesting to see how his game develops this campaign. The loss of such a big personality both on and off-court in Spanoulis will make the first few weeks of the season strange.
Georgios Printezis, who has been named as the new captain, has a big job to do in order to help knit the group together. If Olympiacos is to push hard for the postseason then his role cannot be underrated.
Odds To Win the Euroleague: 26.00
Maccabi Tel-Aviv
This time last year, Maccabi Tel-Aviv was fancied as a team that might have mixed it up towards the top of the standings. That is not how things played out; they actually finished up way down in 13th.
During the off-season though they've worked hard to improve their roster with Derrick Williams undoubtedly the best addition. Williams comes into Tel-Aviv with over 400 NBA games under his belt along with a proven track record of strong scoring in the EuroLeague. He's just one of a few highly athletic signings that should transform their performance levels.
The new players Maccabi Tel-Aviv have signed in conjunction with last year's leading scorer, Scottie Wilbekin, they really should be gunning for a playoff berth at the very least.
Odds To Win the Euroleague: 34.00
Bayern Munich
Before last season a German side had never reached the EuroLeague postseason. Bayern Munich achieved that feat. Now they go again but with a very different looking roster with Wade Baldwin the biggest loss amongst the exodus. There have been plenty of incomings too though.
Corey Walden, who was impressed with Crvena Zvezda, and Ognjen Jaramaz have come in and already know what Andrea Trinchieri expects having played under him previously. Veteran Othello Hunter brings a lot of experience to the center position.
Andreas Obst though is perhaps the signing that has the Bayern fans excited the most; he has the potential to score plenty of points.
With a raft of changes, consistency and gelling will determine how far the German side can go.
Odds To Win the Euroleague: 41.00
Final Thoughts
After reviewing the teams, we thought we'd stick our neck out and throw out our playoff predictions and back the EuroLeague winners.
So, to begin, we'll look to the playoffs. We're backing, in no particular order, the following to make the postseason; Milan, Fenerbahce, Barcelona, Real Madrid, Maccabi Tel-Aviv, CSKA, Efes, and Olympiacos.
Right now CoinPoker's sportsbook has Barcelona and Efes tied on their chances for the Final Four (1.45), CSKA Moscow (1.50) and Real Madrid (2.05).
Now, drumroll please as we call out the EuroLeague winners…we are going to plump for CSKA.
Why? Well, the addition of Shved could be fantastic business and with Will Clyburn and Tornike Shengelia backing him up, they could be a real force to be reckoned with.
There you have it, our EuroLeague of Basketball season preview. Don't forget to bet on the biggest tournament of European basketball on CoinPoker's sportsbook!
For all the latest news, follow us on social media,
through Twitter, Instagram or Facebook.