Johan Mar 23, 2020
Crypto Series of Poker – NoMercy CSOP Advice
Hello everyone! Welcome to my weekly blog on Open Face Chinese Poker. This week, we are taking a break on OFC strategies in order to take a quick look at some advice in preparation for a week of tournaments during the CSOP: Crypto Series of Poker. In this special blog, I will go over 3 … Crypto Series of Poker – NoMercy CSOP Advice
Strategy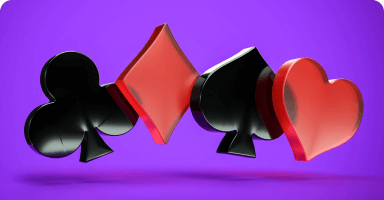 Hello everyone! Welcome to my weekly blog on Open Face Chinese Poker. This week, we are taking a break on OFC strategies in order to take a quick look at some advice in preparation for a week of tournaments during the CSOP: Crypto Series of Poker.
In this special blog, I will go over 3 main pieces of advice that can help you get ready and play your best in any series of online tournaments. My very first and most important advice is about your bankroll. We will then talk about adaptation to all situations, and finally, we will go over the importance of a healthy lifestyle and good playing habits.
CSOP ADVICE #1: Bankroll Management
Bankroll management is the most important thing! Indeed, without money, you cannot even play. You need to be in action at the tables in order to cash-in and to accumulate some wins. Therefore, you must identify the amount of money that you are ready to invest in these series of tournaments and more importantly, you must stick to your plan!
A good way to manage your bankroll is to look upfront at all the events scheduled, and to decide on which ones you will register.
You can also decide to re-invest some of your eventual winnings into more registrations along the way, and you can always enter some satellites in order to grab a few buy-ins at lower costs. In all cases, keep some of your bankroll aside for cash games action or future tournaments after these crypto series.
CSOP ADVICE #2: Adapt to the situation
Remember to adapt your play according to the tournament structure. If the levels are increasing really fast, you will need to open up your game and take more risks. On the other hand, if the structure is really slow, then you can take more time to observe your opponents' patterns and to wait for the best spots to enter some pots.
You must also adapt to the players at your table and to every single situation.
Indeed, each tournament is different, and each hand is unique. Do not play like a robot without considering all the elements surrounding you. Always be aware and remember to take into account the Bitcoin bounties on Tony G, Rob Campbell and myself, in special events of these series. If you have the opportunity to bust one of these guys or myself, you should definitely open up your range and gamble a little! The prize is worth it.
CSOP ADVICE #3: Adopt a healthy lifestyle and good playing habits
Finally, even though playing poker is very addictive, you must respect a healthy lifestyle, have some sleep, take some breaks, and eat well and light. It is best not to consume too much alcohol while playing, as even if it can help open up your game, it can also trigger you to make stupid moves and gutsy bluffs that can result into catastrophes for your stack.
Focusing on one game is the best way to know your opponents and to make the best decisions.
Since the games are action oriented and played 6-handed on CoinPoker, it should not be too hard, too long or too boring to stick with one table. In this game of incomplete information, this is the best way to make the best actions. Try not to play a million tables at the same time, especially when you are ITM and deep in a tournament.
I'm wishing you all the best of luck and I will see you at the tables for this fun series of tournaments!
Rendezvous next week for the continuation of my series of tips on Open Face Chinese Poker!
Meet me at the OFC tables on CoinPoker to practice your skills and enjoy the action. Open yourself a CoinPoker account today. Welcome to Fantasyland!
Isabelle "No Mercy" Mercier
WPT Ladies Night Winner & OFC "Progressive" World Champion