Sarah Jan 22, 2018
We Have a Winner! Congrats to the Mine Your Tesla Winner
We are amazed! The Mine Your Tesla Main Event was positively epic with so many of your participating and the insane number of CHPs in the prize pools. And, of course, we have our very first poker star who managed to come out of top with a brand-new Tesla S! Congratulations trafinoglu, you are going … We Have a Winner! Congrats to the Mine Your Tesla Winner
Promotions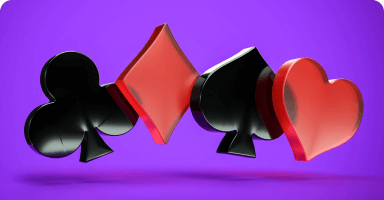 We are amazed! The Mine Your Tesla Main Event was positively epic with so many of your participating and the insane number of CHPs in the prize pools. And, of course, we have our very first poker star who managed to come out of top with a brand-new Tesla S!
Congratulations trafinoglu, you are going down in CoinPoker history! We hope driving your very own, brand-new Tesla S is everything you've dreamed of when you set on to win at the final table. We're happy to say that all the six finalists got huge prizes in CHPs:
trafinoglu — 213,900 CHP
upay4me — 130,200 CHP
hebattler33–88,350 CHP
cryptodan37–60,450 CHP
Gugidzak — 50,220 CHP
13money — 40,920 CHP
Isn't that amazing? With how well things are going for CoinPoker, we hope to see our CHP value to grow fast, and those prizes will just become bigger and bigger because of that!
Here's some other interesting stats from the Main Event:
The total number of players participating: 310
The total amount of CHPs in the prize pool: 30,000,000
Who fought in the final duel: trafinoglu versus upay4me
How many hours the tournament lasted for: 4 hours 25 minutes
The total amount of chips in the tournament was 30,000,000! Then, after four hours and 10 minutes, we got to the two best players: trafinoglu vs upay4me. Trafinoglu started at a better position with 1,164,620 chips, and he kept his advantage. Finally, trafinoglu took the final prize — the keys to a brand new Tesla S!
We are so happy with how intense this tournament was! Tesla S was definitely a great prize, but we're not stopping here. Stay tuned, because we're going to be revealing another amazing prize shortly! Our community is growing by the hour, and we love to see you excited about our tournaments — so we'll never stop trying to make everything better.
Best of luck, and see you at the tables!