AstaCP Apr 01, 2020
Community Contributions in March – Plans for April
The world around us is taking a break for a bit. We are considering this time an opportunity to focus and further proceed improving the platform and bringing in new features. March passed by quickly and today again we are eager to remind you highlights of the month and introduce you to the projects we … Community Contributions in March – Plans for April
News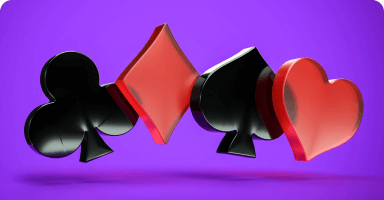 The world around us is taking a break for a bit. We are considering this time an opportunity to focus and further proceed improving the platform and bringing in new features. March passed by quickly and today again we are eager to remind you highlights of the month and introduce you to the projects we are working on. So, first things first – Community contributions.
This month was generous for us again with the total of 27,009,788.7 CHP collected. It has already become a common practice to break down the numbers and this time is not an exception. Here we go: 2,700,978.87 CHP, which is the 10% of the total Community Contributions accumulated throughout March, was burnt by sending it to the black hole address, as usual. This means the remaining 90%, that is 24,308,809.83 CHP, will be used towards further improvements. For those interested in the burning process:
Highlights of the month
March was noteworthy, since we've launched a mobile app redesign, which now allows players to play at highly requested vertical tables, as well as bringing OFC games to mobile. Besides that, we added a mobile rebuy functionality. These changes made a real difference when it comes to playing at CoinPoker via smartphones. We've received a lot of positive feedback from the community regarding it.
We are curious about your personal experience regarding these features, so please share your views in a comment section below!
Another important event was the Crypto Series of Poker, which as promised, went with a bang and was really successful not only among our loyal players, but attracted a decent number of new members, too! You can read more about it here.
We've also launched a big marketing campaign to get the attention and spread the word about CoinPoker. The results of this campaign can already be seen at the tables.
What's about to come?
With a constantly increasing number of players sitting at the tables, the Coinpoker team is more than ever focused on working through those last bugs that might still pop up from time to time in the tournaments. We expect to deal with this soon. It's one of the top priorities for our developers. In addition to this, we have already fixed the hand replayer feature for cash games, and we plan to release an update for MTTs this month as well.
Also, we have some exciting news! To help our players get out of the daily routine, in April we will be introducing a brand new game, so stay tuned for announcements! The team is making finishing touches while you are reading this, and we can't wait to share it with you!
One more thing in our agenda is improving some of our current promotions as well as releasing an exciting new promo for you, guys. We aim for quality and quantity, so it's going to be pleasantly surprising and definitely fun!
Benefit from CoinPoker referral program
Don't forget that you can participate in our referral program and earn 50% of rake collected by each of your referrals. The more referrals, the more CHP gets transferred to your CoinPoker wallet. It's a great way to introduce your friends to our community and stack up on currency.
Have a question? Feel free to ask us anything in the comment section below or join our growing community on Telegram.
For all the latest news, follow us on social media, through Twitter, Instagram or Facebook.