Johan Feb 03, 2020
Community Contributions in January 2020 – Plans for February
We couldn't have asked for a better start to 2020. During January we collected 25,370,546.86 CHP in Community Contributions (CC) which was our second largest burn since this was initiated. A good indicator for both Coinpoker and the community, and a promising sign of what the future might bring! Have a look at the monthly … Community Contributions in January 2020 – Plans for February
News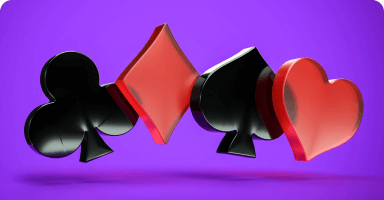 We couldn't have asked for a better start to 2020. During January we collected 25,370,546.86 CHP in Community Contributions (CC) which was our second largest burn since this was initiated. A good indicator for both Coinpoker and the community, and a promising sign of what the future might bring!
Have a look at the monthly report below, which covers information about the burned CHP tokens, links to verify the transactions, and plans for the coming month.
CHP Tokens Burned in January 2020: 12,685,273.43 CHP
January was the last month where collected Community Contributions were split in half. 50% was burned providing long-term value and 50% reinvested in community-focused improvements. Starting February, these numbers will be adjusted: 90% of the tokens will go to incentivize community growth and promotions, while 10% is will be burned. This allows us to execute promotions on a much larger scale.
The team was able to burn and send 12,685,273.43 CHP to the black hole address. As transparency is a key factor for us, we have included the links to the token burning address and transaction below:
Extensive growth in January
January was one of the busiest months here at CoinPoker, seeing a large growth in new players and exciting promotions. We are of course referring to the TonyG Bike Ride with 0.25 BTC bounty on TonyG alongside Shooting Star event with a 0.1 BTC bounty on Isabelle "NoMercy" Mercier. The tournament schedule expanded during the weekend, with added tournaments on both Saturdays and Sundays. But the biggest update of the month was the introduction of Sportsbetting to the platform.
Our tech team focused on product performance and improvements, introducing hand strength indicator and improving time bank and hand replayer features. We were also busy preparing the relaunch of the Japanese version of the CoinPoker app and website, alongside crafting a huge player acquisition campaign for the Japanese market.
This doesn't mean we are slowing down. While we have achieved a lot, our goal is to continue improving the player experience. This month we are working on tweaking existing features even further. This includes hand for hand and hand replayer for tournaments, show/muck hand logic, sportsbook improvements, and app availability, along with mobile app redesign. We will also introduce a new game and a huge tournament series!
Have a question? Feel free to drop the comment below or join our growing community on Telegram.
Open a Coinpoker account today
Don't have a Coinpoker account, make sure you open one today. With all these feature improvements, a new game, and tournament series, you should get in on the action!