Johan Mar 02, 2020
Community Contributions in February – Plans for March
The Community Contribution numbers for February are in. We collected a total of 18,233,547.08 CHP, the third-largest month since this process launched. We are pleased with how things are progressing and taking this momentum and continuing to build on it to be able to deliver bigger and better things to our players. CHP Tokens Burned … Community Contributions in February – Plans for March
News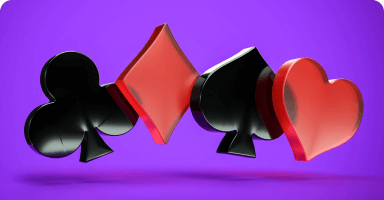 The Community Contribution numbers for February are in. We collected a total of 18,233,547.08 CHP, the third-largest month since this process launched. We are pleased with how things are progressing and taking this momentum and continuing to build on it to be able to deliver bigger and better things to our players.
CHP Tokens Burned in February: 1,823,354.708 CHP
Out of 18,233,547.08 CHP collected during the month 10 % was burnt, equaling 1,823,354.708 CHP. This means that we will be reinvesting just over 16,4 million CHP back into the community through promotions and other activities.
The burn has been completed and we have sent 1,823,354.708 CHP to the black hole address. As always when it comes to the burning process, transparency is essential. That's why the links to the token burning address as well as the transaction are included here below:
The past and the future
We saw some interesting news and development since the last community contribution report. First, we had the Sports betting app released, just as we were entering February. Then we had WSOP Player of the Year 2019, Rob Campbell join, and we introduced a new deposit and withdrawal option, USDT.
On top of that, we improved the hand-for-hand feature which is now working properly. We saw over 3000 new registrations made through affiliate deals and active promotions and worked on finalizing the new game which is not far away from being launched.
The work on developing our products and promotions are constantly progressing. We have a mobile redesign in the pipeline along with a surprise for MTT lovers. The biggest update with the mobile redesign is that we will be going vertical.  
Join the action at CoinPoker
It's the perfect time to join the action at CoinPoker. All you need is a Coinpoker account and you are set. Take part in our exciting tournaments, enjoy the cash tables or bet on your favorite sports team!
Also, don't miss the opportunity to earn CHP by referring your friends to CoinPoker through our referral program.
Have a question? Feel free to drop the comment below or join our growing community on Telegram.
For all the latest news, follow us on social media, through Twitter, Instagram or Facebook.