Sarah May 28, 2019
Over 1,000,000 CHP Will Be Returned to Victims of Busted Collusion Ring
There is a zero tolerance for collusion on CoinPoker. Our team works around the clock to protect players from unfair play, and with the help of community reports, our Game Security team launched an investigation on a group of players suspected of foul play. A total of 10 players were found guilty as a result, … Over 1,000,000 CHP Will Be Returned to Victims of Busted Collusion Ring
News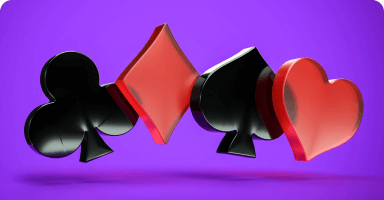 There is a zero tolerance for collusion on CoinPoker. Our team works around the clock to protect players from unfair play, and with the help of community reports, our Game Security team launched an investigation on a group of players suspected of foul play. A total of 10 players were found guilty as a result, and are now permanently banned from CoinPoker.
In addition to locking their accounts, the funds of the guilty players have been confiscated. A total of 840,050 CHP was collected from 10 colluding accounts. Based on the gameplay history our team was able to track the victims of the ring and will be returning the due amount of tokens to each affected player.
Fair play is one of the biggest challenges of the poker industry, especially for online platforms like CoinPoker. With the help of continuous feedback from our community, we hope to continue to address and combat collusion rings and keep CoinPoker's tables as fair and clean as possible.
If you spot suspicious behavior while playing on CoinPoker please do not hesitate to report it to [email protected]. Good luck at the tables and keep your eyes on our blog for more news and app updates coming soon.