AstaCP Aug 27, 2021
Champions League Group Stage 2021/22: Preview, Analysis and Predictions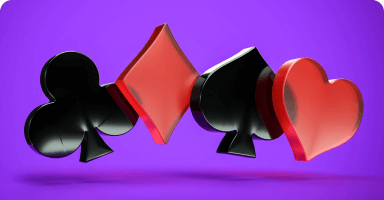 It was just a few months ago when Chelsea was crowned the Champions League winner for the second time in their history. The competition is rolling up for another edition and we already know how the group stage will look like.
It's the biggest prize in club football and now the draw for the 2021/22 season group stages has been made. The road to the final, which will happen in St. Petersburg (Russia), on the 28th of May 2022 has started.
We understand the excitement this brings to the footballing faithful; just hold your horses before placing your bets on the Coinpoker sportsbook though.
So, here is something you'll want to cast your eyes on first. We take a look at every single team, each group, and make our predictions not just for who progresses to the knockout stages but for who we fancy going all the way. This is our Champions League preview.
How does the Champions League work?
Yeah, we know you're here for the Champions League preview but, just quickly, here is a quick rundown of the tournament format.
There are 32 teams that enter the competition. They're drawn into eight groups of four with each team within a group playing each other twice; once at home and once away.
The top two qualify to the round of 16 knockout stages with two-legged ties then determining who progresses deeper into the tournament. One key thing to note on that front this season is that the away goal rule no longer exists.
Group A
There is always the so-called group of death when it comes to the Champions League group stages; this year that title belongs to Group A.
The two standout favorites to progress are Manchester City and Paris Saint Germain, as the obvious picks for a top-two finish but don't count your chickens just yet because RB Leipzig are no mugs either.
Unfortunately for Club Brugge, it looks like their keeper, former Liverpool man Simon Mignolet, could be in for a busy few games!
Now, we've just thrown Leipzig's name in the hat in respect of making the knockout stages, which might see us labeled insane but let us explain why Group A isn't done and dusted.
With last years runners up, Man City, facing off against the beaten finalists from the prior year, PSG, at least one of them is dropping points and if either side was to win both those ties then it would mean the other four matches the loser played would have to be pretty squeaky clean.
We know it's likely to be the two mega-rich clubs heading through. Still, two head to heads will make fascinating viewing with some stellar names on show including Pep Guardiola's former darling, Lionel Messi.
Group B
If there is going to be an unfancied side that makes it into the round of 16 then we think Group B is the most likely candidate to provide it.
Atletico Madrid and Liverpool are the two most fancied teams but Porto and AC Milan won't be easy games; not by any stretch.
In Champions League circles Real Madrid and Barcelona are the Spanish names that ring long in the ears but that's based on their history in the competition and not their current strengths.
Atletico Madrid won La Liga last season conceding just 25 goals in the process. They've added some solid names to their squad since then too, like Rodrigo De Paul and Matheus Cunha.
Liverpool has real European pedigree in the shape of six titles with their latest win coming in 2019. They'll be a force again with their front three – Mo Salah, Roberto Firmino and Sadio Mane – up there with the best of them.
As we say, it is those two that are most likely to go through but AC Milan, who Liverpool famously beat in Istanbul, and 2004 winners Porto, will be tough nuts to crack. Remember Porto was a quarter-finalist last season, eliminating Juventus and being the only team in the competition who managed to defeat Chelsea in 90 minutes.
Both Rossoneri and the Portuguese Dragons have lots of experience in European competitions, so this will be a group that can cause some surprises.
Group C
When analyzing Group C eyes will naturally be drawn to Borussia Dortmund.
They'll be delighted with the hand they've been dealt and Erling Braut Haaland will be chomping at the bit to add to his 10 Champions League goals.
Anyone of Sporting, Ajax, and Besiktas could progress with the German side.
Besiktas have the weakest squad of the four teams with Michy Batshuayi one of their biggest names; the reason we have them down as having half a chance is that Vodafone Park is not an easy place to visit.
Ajax is another team that is hard to predict. They went deep into the tournament in 2019 but that squad has long since been decimated.
The Dutch giants will also be without keeper Andre Onana until at least matchday five due to his doping ban whilst David Neres probably hasn't kicked on like people expected.
The other team in Group C is Portuguese champions Sporting CP. Along with Dortmund, we have Sporting as the team to beat.
19-year-old full-back Nuno Mendes is hyped up as a class act whilst Pedro Gonçalves is destined for bigger things than Liga Bwin.
He hit 23 goals and four assists in 32 league games last season and already counts 3 on the current one.
Group D
This Group D comes with a twist; what was the first name you were drawn to? Inter Milan? Real Madrid? Not ours.
It's not every season you get a debutant team in the Champions League. Step forward Sheriff.
Enough of that though; who are Sheriff? If we're being harsh, they're a side that is likely to suffer some heavy defeats when Inter and Real come to town.
With a gentler view, they are the Moldovan champions after collecting 99 points and scoring 116 goals last season conceding just seven.
They've earned their spot in Group D too after making it through four qualifying rounds; the playoff game saw them beat a Dinamo Zagreb side that stunned Tottenham last season so never say never.
We're joking. They're not getting out of this group. Never. You'd be a fool to write off the other lesser fancied team in the group though; that's Shakhtar by the way.
With a new experienced coach, De Zerbi, and a bunch of talented youngsters, Shakthar is an underdog that can cause a surprise.
Weirdly, Shakhtar, Real Madrid, and Inter were all in a group together last season. Inter finished bottom of that group whilst neither they nor Inter managed to beat the Ukrainian side.
Are Inter or Real stronger than last season? Well, as for the La Liga side it depends on whether the Mbappe transfer happens before the deadline day. Meanwhile, Inter lost Lukaku and Hakimi, so we still have to see how the new recruits adapt.
Group E
If you've watched the draw, you'll already know that the mouth-watering group stage ties just kept coming and Group E didn't disappoint as it pits Bayern Munich and Barcelona against one another.
They're the two heavyweights in the group and it would be a surprise to see either eliminated.
Bayern Munich progressing would have been an obvious prediction regardless of who landed in their group with their star-studded squad but you couldn't say that about five-time winners Barca; even with Lionel Messi they weren't the same team last year so who knows what they'll be in the year ahead.
Thankfully for them, they find themselves paired with two unfancied sides and should go through in second place; they will, however, have to be reminded of that 8-2 hammering from August 2020.
We've just mentioned 'unfancied' teams. They're Benfica and Dynamo Kyiv. You could perhaps call us disrespectful to Benfica because they have enough in their teams to beat most teams on their day and certainly don't lack attacking threat.
Haris Seferovic scored 26 goals in 2020/21, Pizzi top-scored in the Europa League last season and they just signed Roman Yaremchuk. The Ukrainian had been banging goals consistently in the Belgian league, so expect him to be a threat for the Eagles.
Dynamo is expected to end at the bottom, although they have some interesting players, like Tsygankov, who can cause trouble.
Group F
Manchester United is one of the biggest clubs in world football so it's little surprise that their name coming out in Group F has attracted a fair few headlines.
Some are suggesting it's a trickier group than it appears for the Red Devils but we're not so sure about that.
Young Boys are realistically going to finish bottom of the group; their star man is Jean-Pierre Nsame and he's confined to the treatment room for the foreseeable future to all but kill any chance of a shock.
The other teams in the group provide serious intrigue. Villarreal beat United in the Europa League Final last season to ensure Ole Gunnar Solksjaer remains trophyless in his reign as boss.
Under Unai Emery, the Yellow Submarine is a tough side to sink but they shouldn't pose too much threat in an attacking sense either. That means the key fixtures for qualification may well be those versus Atalanta.
You cannot say the Italians don't have the ability to punish teams but, actually, with their attacking style and flying wing-backs, they're almost the dream opponent for a counter-attacking United. The question then is who joins the English club out of Villarreal and Atalanta.
Group G
For the fair-weather fan, Group G is the group you can afford to miss with no major names amongst the four sides. If, however, you're someone that just loves watching football then it could be an ideal group to focus on because it is absolutely wide open.
Salzburg are the only team to play outside of the traditional 'big five' and after losing Enock Mwepu and, more importantly, Patson Daka you'd suggest any chance of them going through is greatly reduced. It's probably fair to say that.
Hope isn't completely gone though because the Austrian's seemingly have a conveyor belt of striking stars; first was Haaland, then Daka, and now 19-year-old Karim Adeyemi has scored seven goals in seven games.
Lille, who toppled PSG in Ligue 1 last year, you might think are highly fancied but they don't seem to be in a good place after a summer that's seen them lose several key players such as Mike Maignan and Boubakary Soumare.
If Sevilla can keep hold of the likes of Jules Kounde and Lucas Ocampos until the transfer window slams shut, they'll be their usual steady selves and Wolfsburg, who complete the group, are a bit of an unknown after appointing Mark van Bommel as a manager in June.
Group H
The final group, Group H, is arguably the only one of the eight where you can absolutely hang your hat on two teams to go through. The current holders, Chelsea, and Juventus will be the two that make it through to the knockout stage whilst Malmo and Zenit St Petersburg battle for third place.
Considering this is a Champions League preview, we're not going to get sucked into talking about who comes out on top between the two underdogs. Instead, the big question is who will top the group and who will finish second.
The plus points for Juventus are that Massimiliano Allegri is back in the hot seat, however, when you're looking at replacing Cristiano Ronaldo with Moise Kean you have to wonder how seriously you're taking the prospect of major honors.
Chelsea meanwhile has raided Serie A for Romelu Lukaku; he adds a real focal point – and goals – to a team that went all the way in this competition last season.
So, who will conquer Europe in 2021/22?
Our Champions League preview has now been through each group and touched on all 32 teams that tournament outright.
At this very moment in time, it's hard to look past Paris Saint Germain who is priced at 4.00. They've gone far in the tournament in recent years but are yet to get over the finish line.
This summer though they've taken their recruitment to another level. Gigi Donnarumma is one of the best keepers in the world, Sergio Ramos knows exactly what it takes to win the Champions League and that Lionel Messi fella is alright too.
The other top contender shares a group with PSG; that's Man City at 4.50. Man City went agonizingly close to glory last year but ultimately failed. After splashing £100m on Jack Grealish you'd expect them to go again but Sergio Aguero is a big loss to the team.
Guardiola is happy to operate with a false nine but clearly feels there is a need for a striker at the club. City's interest in Harry Kane has been well publicized but that looks to be dead in the water.
Cristiano Ronaldo, however, could still happen and he has a pretty handsome track record of delivering in big moments.
Other contenders to consider are Bayern Munich at 8.00 who are spearheaded by Robert Lewandowski and holders Chelsea, who can be backed at odds of 9.00.
Liverpool is the fifth favorite, with odds of 10.00.
Are there other interesting Champions League markets to bet on?
Instead of the Champions League winner, you can bet on the nationality of the upcoming champion.
Currently, England is the favorite on that ranking, priced at 2.00.
France comes at 3.75, Germany at 5.5, Spain at 7 and Italy at 10. There isn't been a winner from outside these leagues since 2004.
Still, if you feel confident in the chances of Portuguese or Dutch teams, for example, you can bet on Any Other Nations with a 17.00 odd.
Final Thoughts
There you have it, our Champions League preview. Although there are favorites, underdogs and teams tipped to be rock bottom, this is the Champions League: anything can happen.
If you have a gut feeling to back up a specific team dig into CoinPoker's sportsbook and place your bets now.
Download the CoinPoker app and enjoy the Champions League football madness once again with us!
For all the latest news, follow us on social media,
through Twitter, Instagram or Facebook.