Sarah Mar 14, 2019
To the Moon Highlights: Total GTD of 9,000,000 CHP a Week
Shoot for the stars in our To the Moon Schedule, where you can play for 9,000,000 CHP GTD each week. With buy-ins start from as low as 0 CHP and GTD prize pools that go up to 500,000 CHP there's something for everyone in our lobby. Available MTTs, Freebuys, and Special Events Our To the … To the Moon Highlights: Total GTD of 9,000,000 CHP a Week
Promotions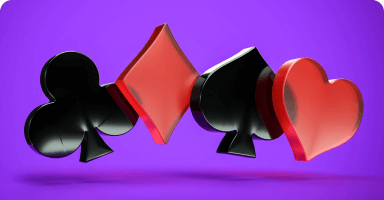 Shoot for the stars in our To the Moon Schedule, where you can play for 9,000,000 CHP GTD each week. With buy-ins start from as low as 0 CHP and GTD prize pools that go up to 500,000 CHP there's something for everyone in our lobby.
Available MTTs, Freebuys, and Special Events
Our To the Moon tournaments include Hold'Em, Omaha, and Short Deck MTTs, and with an average of 6 events scheduled an hour, there's plenty of action to get in on.
From the total GTD pool of 9,000,000 CHP, 600,000 CHP GTD is reserved for Flyby Freebuys! For 0 buy-in, you can compete for 2,500 GTD a game, and there is one scheduled 1-2 times an hour all week long.
If you prefer higher stakes tournaments then our Sunday Specials program will keep you busy and engaged. Excluding GTDs from regular events, a prize pool of 925,000 GTD in special MTT events is up for grabs on the last day of each week. And on the last Sunday of the month, we add another 1,000,000 GTD with the Big Bang tourney.
For those of you with a modest bankroll and a love for higher stakes games, you can play satellites for Sunday's biggest tourneys and enter for a fraction of the buy-in. Below are a couple of highlighted tourneys and satellites from our Sunday schedule;
Big Bang 1,000,000 GTD [Buy-In: 50,000 CHP]
Starts at 18:00 GMT on the Last Sunday of Every Month
13:00 GMT: Big Bang Level 1 Satellite 2 Seats GTD [Buy-In: 1,000 CHP]
15:30 GMT: Big Bang Level 2 Satellite 8 Seats GTD [Buy-In: 10,000 CHP]
Andromeda 500,000 GTD [Buy-In: 25,000 CHP]
Starts at 19:00 GMT Every Sunday
15:30 GMT: Andromeda Satellite 3 Seats GTD [Buy-In: 5,000 CHP]
For the full schedule on Sunday or any other the day of the week, head over to the lobby. If you have any questions or feedback go ahead and let us know in the comments, or join our active community on Telegram and share your thoughts.