Sarah Mar 11, 2018
Security Boost and P2P Transfers Included in Our Latest App Update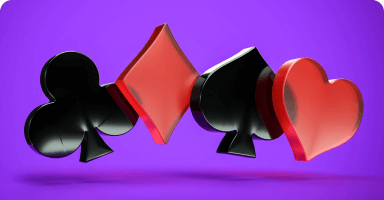 Tomorrow, on the 12th of March, we are going to be releasing a very important app update. It is going to improve on the security measures we're currently taking, plus, it will also add the peer-to-peer CHP transfers you have all been waiting for!
Let's start with the security. Starting on Monday, we will require you to verify your identity via Civic, which is a blockchain-based project specializing in secure identity ecosystem. Don't worry — it's a one-time procedure, and since it's a reliable blockchain project, you know you will stay secure.
The procedure is quite straightforward — all you need to do is download the Civic app (you can do that right now at Apple Store and Google Play Store) and then verify your email address and phone number.
On Monday, a QR code will appear when you try logging in to your CoinPoker account. If you already have a verified Civic ID, you will need to simply scan that codeand you'll be logged in! Easy, right? If you want a more thorough walkthrough, click here for a guide. Here's the steps you'll need from Monday:
1) Download the Civic application;
2) Log in to your CoinPoker account to get your QR code;
3) Scan it with your Civic app;
4) Click "Set up your Civic ID";
5) Enter your email address and your phone number;
6) Verify your email address and your phone number.
Perfect! Your account just got safer. Remember, that will also help us reduce cases of multi-accounting that we all want to be gone in addition to working as a second factor identity authentication.
What about the peer to peer CHP transfers? They will be available from Monday, too. Simply look for the P2P Transfers tab on the CoinPoker application, and you will be able to send up to 300 CHP daily to any player.
Here's how: open the P2P Transfers tab, enter the nickname of the player that will receive your CHP, select the amount you would like to send, and click "send". Totally hassle-free! We hope it will help you spread the word about CoinPoker by introducing your friends to it who may be less experienced in crypto than you are.
That's it for tomorrow's update! Keep watching your inbox though, because we are going to be releasing another batch of updates very shortly that we think you will really love.