Johan Jan 22, 2020
Recap From the Latest TonyG Bike Ride and Shooting Star event's
The results from this past weekend's TonyG Bike Ride and NoMercy Shooting Star are in. This past Sunday saw a new addition to the tournament lineup alongside the already known TonyG Bike Ride, the NoMercy Shooting Star. Both events attracted loads of players and an equal amount of action. This resulted in guaranteed prize pools … Recap From the Latest TonyG Bike Ride and Shooting Star event's
Promotions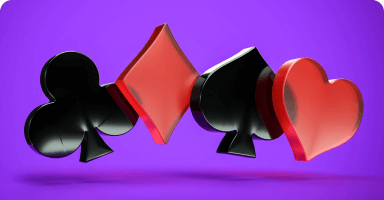 The results from this past weekend's TonyG Bike Ride and NoMercy Shooting Star are in.
This past Sunday saw a new addition to the tournament lineup alongside the already known TonyG Bike Ride, the NoMercy Shooting Star. Both events attracted loads of players and an equal amount of action.
This resulted in guaranteed prize pools being surpassed with the TonyG Bike Ride reaching just over 900,000 CHP and the Shooting Star at just over 620,000 CHP. Nine players from each of the two events shared the loot.
On top of that, we had the bounty winners, McMudk21 who took home the 0.25 BTC bounty for knocking Tony of his bike and Wasp for claiming the 0.1 BTC bounty for knocking NoMercy out in third place.
TonyG BikeRide results
RuckyRiver2 – 270 750.00 CHP
FreeAgentX – 180 500.00 CHP
drmason32 – 108 300.00 CHP
DaYu – 90 250.00 CHP
ProfChaos – 72 200.01 CHP
carrot03 – 58 662.50 CHP
DonSan – 49 637.50 CHP
PETERPUNT – 40 612.50 CHP
stackpoker – 31 587.50 CHP
Shooting Star results
Descartes666 – 186 675.00 CHP
Wasp – 124 450.00 CHP
NoMercy – 74 670.00 CHP
franekimono – 62 225.0 CHP
DonAn – 49 780.00 CHP
ANDREXSORRE – 40 446.25 CHP
sk8tavou – 34 223.75 CHP
RunBetter – 28 001.25 CHP
NoTimeToDie – 21 778.75 CHP
Satellites running
Satellites for both events are already up and running. Buy-in to them starts from only 100 CHP, making it well worth a shot, especially as there are 4 seats guaranteed in each satellite
Open a CoinPoker account today and grab a seat in one of the satellites. Who knows, maybe you can turn that low CHP buy-in into a BTC bounty!
Have you tried our latest feature, CoinPoker sports betting? If not, make sure you check it out!
Have a question? Feel free to drop the comment below or join our growing community on Telegram.
You can of course also follow us on social media, through Twitter, Instagram or Facebook.