Johan Jan 12, 2020
The First TonyG's Poker Bike Ride is in the Books
The first of the two scheduled 500,000 CHP guaranteed TonyG Poker Bike Ride is in the books and just as with the first event held in December, this one was also a big success. The guaranteed prize pool for 500,000 CHP was surpassed by a mile, ending up at 1,178,000 CHP. A total of 9 … The First TonyG's Poker Bike Ride is in the Books
News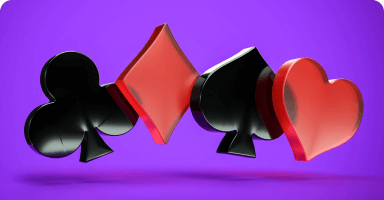 The first of the two scheduled 500,000 CHP guaranteed TonyG Poker Bike Ride is in the books and just as with the first event held in December, this one was also a big success. The guaranteed prize pool for 500,000 CHP was surpassed by a mile, ending up at 1,178,000 CHP. A total of 9 players finally got to share this Million CHP purse, with the winner walking away with 353,400
TonyG, a tough opponent
Tony was in good form the entire event and proved to be a very tough opponent and an even tougher bounty to claim. It would end up with Tony battling it out for the victory in the event against BeaverWilly with Tony holding twice as many chips as his heads-up opponent.
The action was fierce, and it wouldn't take long before they both ended up all-in, a hand that BeaverWilly would win holding a higher 2 pair against Tony´s 2 pair. Shortly after Tony got it in holding Q9 and Willy took the call with A4. An ace on the flop was enough for him to take down the pot, win the tournament and take home the 250,000 CHP bounty for knocking TonyG out in 2nd place.
Final hands
Results
1 – BeaverWilly – 353,400 + 250,000 CHP
2 – TonyG – 235,600 CHP
3 – Zuli – 141,360 CHP
4 – DeusEX – 117,800 CHP
5 – B1SCUIT – 94,240 CHP
6 – cryptorick – 76,570 CHP
7 – ennuye – 64,790 CHP
8 – Beenpro – 53,010 CHP
9 – meachow – 41,230 CHP
Don't forget that there is a 2nd event running later today, at 17:00 GMT. Satellites are still available for it, so hurry up and secure yourself a seat right now.
New to Coinpoker?
New to Coinpoker? Don't know how to open an account? Simply follow these steps in order to open a Coinpoker account. Once that's done simply deposit and you are ready to take on Tony and all the other players.
Have a question? Feel free to drop the comment below or join our growing community on Telegram.
You can of course also follow us on social media, through Twitter, Instagram or Facebook.