Sarah Mar 20, 2018
Our Security Team Responds to Poker Media Bot Claims
Since our launch just a few weeks ago, we have experienced an overwhelming surge in popularity. But as our number of players increase, so do the hours our security team puts in to fight those who attempting to take advantage of our software. We are working around the clock to put players at ease, but … Our Security Team Responds to Poker Media Bot Claims
Uncategorized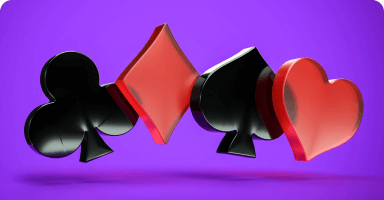 Since our launch just a few weeks ago, we have experienced an overwhelming surge in popularity. But as our number of players increase, so do the hours our security team puts in to fight those who attempting to take advantage of our software. We are working around the clock to put players at ease, but there are some serious claims that we need to address.
Media critiques of our traffic have been popping up on several poker outlets. While we appreciate the concerns of the public, especially when it comes to ensuring that the environment we offer is safe and secure, some of the information presented is misinterpreted and we would like to address it.
Misinterpreted Traffic Touted on PokerScout
According to an article published by Alex Weldon last week, there is plenty of abnormal traffic on our platform. While this is to be expected on an international platform that is used by players across multiple time zones, we acknowledge his and some of our players' concerns regarding bizarre figures on our leaderboards recently.
Our team regularly gathers technical data and do human investigative work to identify automated play and detect "poker bots". What we have found is that our top players put in as much as 10 to 12 hours per day to maintain their spots, and the longest running sessions have been recorded at 16 hours straight. Impressive, but still possible without software assistance.
Nevertheless, we reviewed technical data for the accounts accused of impossible session lengths and have taken action against where violations against our fair play policies were found. We will also be introducing a 8-table limit per player, and have already added Civic verification to all our player accounts.
With these measures in place, we can, with a high degree of confidence, say that our final leaderboards reflect players who have played fairly and worked hard to win prizes in our current 5MM CHP Giveaway Promotion.
Gossip and Crypto Confusion
There appears to be quite a bit of confusion on the way we combine blockchain technology with poker, especially from those less familiar with the crypto world. We respect their conservative opinion about "morally hazardous" ICO's or concerns accusing our tokens of being impossible to exchange. However, our platform is built for those who believe in a new generation solutions, and who are familiar with the process of exchanging cryptocurrencies, including CHP.
Building on Weldon's momentum, other rumors have surfaced about our supposed lack of security. It appears to have all started with some confusion about our plan to introduce peer to peer security end of this year.
Let's be clear about one thing: the launch of our peer-to-peer security system this October, as is clearly explained in our whitepaper, will replace our current software. At the moment, our security system (yes, it exists) runs on a hybrid platform combining blockchain technology and standard online gambling security measures.
The peer-to-peer launch is not an introductory measure, but an ambitious software restructuring strategy that demands gradual rather than sudden implementation to ensure the safety of our platform. In fact, this project is already in progress today.
Leaderboard Concerns
Malicious poker bots have not been a significant issue thus far, but we will continue to investigate the problematic accounts that pop up on our leaderboard. Not only will we roll out a table limit per player (no more than 8), but we will be looking into each of the accounts mentioned by Weldon and other concerned third parties.
We regard automated play offences as nothing short of theft from our honest poker fans, who our software is designed to serve and protect. Our platform is something entirely new to the poker world, and comes with unique and new challenges that our team is working towards addressing.
Alongside our team, loyal CoinPoker players have been diligent and vigilant in reporting any hint of suspicious behaviour on our site to our support team. If you have any questions about security measures being taken, or spot something fishy you'd like to share from observing our platform as a third party, feel free to get in touch with our team.