AstaCP Sep 15, 2021
Cristiano Ronaldo Returns To Old Trafford: Everything You Need To Know
In what has been a rather whirlwind transfer window it looked like Lionel Messi to PSG was going to be the big story. His long-term rival wasn't about to be undone though and Manchester United stole the show as they resigned Cristiano Ronaldo from Juventus. Less than a month ago, we were putting Ronaldo in … Cristiano Ronaldo Returns To Old Trafford: Everything You Need To Know
News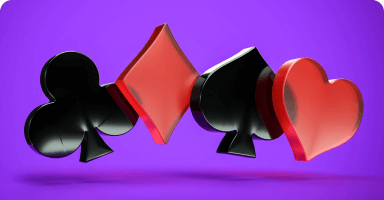 In what has been a rather whirlwind transfer window it looked like Lionel Messi to PSG was going to be the big story. His long-term rival wasn't about to be undone though and Manchester United stole the show as they resigned Cristiano Ronaldo from Juventus.
Less than a month ago, we were putting Ronaldo in the spotlight to watch on the Serie A, but in the last week of the transfer window, everything changed.
Ronaldo has rejoined Manchester United, a dream come true for many Red Devils fans and he has already scored a brace in his debut.
We'll be looking at everything from Ronaldo's humble beginnings, his elite mentality, and his journey that has brought him back to one of the world's most famous clubs at the grand age of 36.
Oh, and, of course, we won't forget to look at what we can expect to see from him in his time back at Old Trafford.
How did the transfer unfold?
There are a few stances you can take on why Ronaldo wanted to part ways with Juventus. Some will point to Serie A weakening across the board, others will say Juve is in transition after Andrea Pirlo oversaw a mediocre campaign last season and a few will say Ronaldo's powers have waned and that he can't be the face of a new era.
Whatever your opinion, the one thing everyone can agree on is that Ronaldo to Manchester United caught the footballing world off guard.
Murmurings of discontent on Ronaldo's part had played out over the summer with rumors linking him with PSG gaining traction.
The idea of Lionel Messi and Ronaldo on the same roster was worth salivating over. When Ronaldo announced to the Juve board that he 'wants to leave immediately' Man City soon emerged as the most likely destination though with Pep Guardiola keen on a new number nine.
For all the world it looked like the deal was done; Ronaldo was going to wear the blue of Man City.
Pundits waxed lyrical about the volume of goals he's scored, United legends couldn't believe he'd cross the city divide and the Red Devil fan base were enraged; some even torched their 'Ronaldo' printed shirts from his first spell in Manchester. The deal to take Ronaldo to City was reportedly as good as done.
United though had different ideas. Ronaldo has a father-like figure at Old Trafford in Sir Alex Ferguson and Ole Gunnar Solksjaer is a former teammate. They couldn't let a legend join their noisy neighbors.
Within a matter of hours Ronaldo, a man that became CR7 wearing the red of Manchester United had gone from being a traitor to the dream signing. A two-year deal was penned. Viva Ronaldo!
Where did Ronaldo start off?
Nowadays Ronaldo might be the ultimate sports icon but that has not remotely been handed to him. After being born to a family on the bread line on the Portuguese island of Madeira a 7-year-old Ronaldo began his footballing journey with CF Andorinha.
That was a local club where his dad, Jose, was in charge of the team kit. Three years later he moved to another club based near his hometown of Funchal, Nacional.
His talent was already shining through and at age 12 he joined Sporting CP on the Portuguese mainland in a deal worth £1,500.
It was peanuts by today's footballing money but 12 and a bit years earlier his mum, Maria, had reportedly contemplated his termination owing to the tough financial situation he was to be born into.
It was six years later and still with Sporting where Ronaldo landed on the radar of Manchester United. United traveled to Portugal in pre-season to play against Sporting knowing that they wanted to sign Ronaldo. Sir Alex Ferguson has previously spoken that the idea was to sign him and loan him back to Sporting for his development.
What unfolded over the next couple of hours was their transfer target running rings around the experienced United side. Fergie would not leave Lisbon without the deal for Ronaldo being done; there would be no loan back either.
The First Dance
When Ronaldo came to England he was 18-years-old but with the tag of being the most expensive teenage transfer in English history, there was already plenty of hype.
Manchester United piled further pressure on his young shoulders as they insisted he took the famed number seven shirt; Ronaldo had requested 28, which seems bonkers now with his globs CR7 brand.
His debut campaign saw him collect a FA Cup winners medal but plenty of stick came his way too; many saw him as an over-complicated trickster. It was that style that saw him and Dutch legend Ruud van Nistelrooy has an on-the-pitch disagreement.
It was the next season, 2006/07, where he was English enemy number one that saw him truly stand out as a true potential 'baller'.
That year he hit 23 goals across all competitions adding 11 to his career-best up until that point. United won the league title with Ronaldo named Player of the Year in various guises.
Next season was his best in a Man United kit though. A league and Champions League double arrived with Ronaldo netting 31 league goals and a staggering 42 in all competitions. Again, he was PotY but this time the Ballon d'Or and FIFA Player of the Year awards followed in a large part due to the eight Champions League goals he scored.
Real Madrid came sniffing at this point with Ronaldo wanting to go. Fergie, however, pleaded for one more year. Ronaldo agreed. During that final season, he delivered a further 26 goals and two trophies; it was a third consecutive league title – something no other team has done – and a League Cup. Tears were shed but Ronaldo was heading for Madrid for a world record transfer fee.
Becoming the G.O.A.T
When arriving at the Bernabeu in front of 80,000 people it's fair to say there is a fair old whack of expectation that you perform.
Ronaldo, who rarely disappoints, started the season like a train but despite an injury-hit campaign ending with 33 goals Real ended the season without silverware; it was the first time in Ronaldo's career that a trophy hadn't been thrust into the air.
He soon started to make up for it though. 2010/11 saw the Copa del Rey added to the trophy cabinet as Ronaldo scored a then career-high of 53 goals.
Insanely, that would prove to be the first of six consecutive seasons where Ronaldo would hit a half-century of goals; his most impressive haul coming in 2014/15 with 61 in total; 48 of those coming in La Liga.
All in all, Ronaldo spent nine seasons with the Los Blancos scoring an incredible 450 goals in just 438 appearances; the strike rate underpinning those record-setting numbers being an incredible goal every 84 minutes. If you turn to goal contributions and throw 132 assists into the reckoning then Ronaldo played a part in a goal every 65 minutes.
Despite what some perceive, never has Ronaldo been a man out for himself though. Those goals, those assists they always feed something more – team trophies.
He won 15 of them at Real. Two La Liga titles, of which the 2011/12 success under Jose Mourinho was the sweetest, were good but the four Champions Leagues in five seasons was an achievement simply out of this world. He'd also scooped three Pichichi awards and a further four Ballon d'Ors. His exit was clearly coming but Real Madrid hasn't been the same since.
Did Ronaldo Fail at Juventus?
Did Ronaldo flop at Juventus? Some people – particularly Messi lovers – will say yes.
They'll point to the fact that not only did Juve fail to win the Champions League but they never even competed in the later stages whilst Ronaldo was in Turin. Of course, there will be plenty of others that point to the fact that nobody can win the Champions League by themselves.
Ronaldo hardly experienced a barren spell in Italy either. He spent three seasons playing for The Old Lady and walks away with three major team honors in his pocket in the shape of two Serie A titles and a Copa Italia.
You could make that up to five if you want to count the two Supercoppa Italiana trophies. On a personal level, he was twice named Serie A Player of the Year too.
On top of all the medals, the goals rained down at a torrential rate as well. All told he scored 101 in 134 appearances; 81 of them came in the league as the Portuguese machine hit over 21, 31 and 29 in each of his three seasons.
The most telling factor as to how foolish it would be to write Ronaldo off though are the levels he's held to.
Chelsea splashed the best part of £100m to bring back their former player, Romelu Lukaku, and it was lauded as a fantastic business. "The flop" Ronaldo outscored him in Serie A last year to clinch the Capocannoniere; that's the top scorer award taking Ronaldo's individual honors in Italy to three in three seasons.
Failure? Pretty much every player in the world wishes they could "fail" like Ronaldo.
An International Star
We've already touched on the decorated club career that Ronaldo has had but he's done alright on the international scene too.
At 18-years-old he made his bow replacing another megastar in Luis Figo, by 19 he was playing at his first major tournament, netting his first goals, being named in the team of the tournament, and playing a key role as Portugal reached the final of the European Championship.
The goals kept flowing for Ronaldo as he became the youngest Portuguese to net at a World Cup finals in 2006 at age 21. Trophies were lacking but individual recognition was not and at just 22 he donned the skippers' armband.
It was a United connection – Carlos Queiroz – who would make that honor a permanent one. That was in 2008. Another eight years of making international bets bulge were required before a trophy was held aloft; that came in the form of the 2026 Euros. Three years later the Nations League followed.
On an individual level, is there anything you can say to sum up an international career better than to point to Ronaldo's last outing? Portugal was in a tight spot and then came two late goals from Mr. CR7.
Not only had he helped his country to victory like so many times before but the brace saw him move two goals clear of Ali Daei's all-time international goals record. Ronaldo's haul? 111 goals in 180 appearances. He's not done yet either.
What Will the Future Hold?
Ronaldo himself has said that he's not jetted into Manchester for 'a vacation'.
He very much has the desire to achieve success both for the team and himself and, during a chat with former teammate Wes Brown, he told me how he is ready to start games now.
The Portuguese forward got back the number 7 shirt, after Edinson Cavani agreed to pass it on to his teammate.
And he confirmed it already this weekend when Ole put him straight into the lineup and Ronaldo scored twice. Will he be racing for the golden boot of the Premier League?
He might be 36-years-old but he's in peak physical condition and his quality as a goal scorer cannot be questioned. Sure, he's a different player to the one that left Man United all those years ago; he won't race down the wing and beat three men before dispatching a finish of the highest order.
What he will do though is deliver that final thing – finish with absolute aplomb. His physical conditioning is still in a place where he suits United's ability to counter at pace; his goal against Germany in the Euros is proof of that.
On top of that, you can add his presence up top. He'll occupy multiple defenders at any one time, he'll pose a threat in the air and on the ground and can win games in a heartbeat – even on an off day.
Finally, you've got the Ronaldo effect in terms of his professionalism and mentality. He's won the Ballon d'Or five times but still loves his life right, trains hard, and strives for the next achievement. That will instantly rub off on his new teammates; it could elevate their games almost immediately let alone in the long term.
Final Thoughts
After the two goals he scored against Newcastle, the people who were doubting Ronaldo have, perhaps, already changed their opinion.
The best Portuguese player ever will be racing for top scorer and you can bet on CoinPoker if you believe in those odds.
So, what are Ronaldo's odds to be the top scorer of the Premier League?
Even though he only arrived on the last days of the transfer market, United's new number 7 is tied with Romelu Lukaku as favorites for the golden boot. Both are priced at 3.50.
You can also bet on Manchester United to win the Premier League, with their odd price at 7.00, if you believe Ronaldo will take the Red Devils all the way.
Bet on CoinPoker's sportsbook on all the football matches and events from around the world!
For all the latest news, follow us on social media,
through Twitter, Instagram or Facebook.