AstaCP Aug 19, 2021
Serie A 2021/22: Preview, Analysis, and Predictions
Last week we previewed the Premier League. Now, we head to Italy, where the Serie A is about to kick off in the next weekend. Who do you think will win the Scudetto, which Inter Milan won last season? The Serie A season gets underway this weekend and, oh boy, is the Italian top-flight a … Serie A 2021/22: Preview, Analysis, and Predictions
News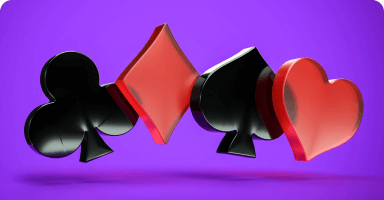 Last week we previewed the Premier League. Now, we head to Italy, where the Serie A is about to kick off in the next weekend. Who do you think will win the Scudetto, which Inter Milan won last season?
The Serie A season gets underway this weekend and, oh boy, is the Italian top-flight a different beast from the one that finished last season. We've had huge changes in the managerial hot seats and a big churn of players. How will it impact how the league plays out?
Before diving in headfirst, let us assure you that it could be a real basket case of a league this season.
So, before heading immediately to the CoinPoker sportsbook why not take your time to have a read of our betting preview of the Serie A season?
We'll begin with the title favorites before moving into the race for European football before ending with the relegation dogfight and the outright top scorer markets. That enough chat, let's get into it.
Who will win the Scudetto?
Why would we start anywhere but at the very top of the table? Inter Milan won the league title last season, but they have been axed during the last couple of months.
That, along with a managerial change at Juventus, means the Old Lady are heavily fancied to get their hands back on the Serie A crown. Is the hype justified?
Juventus
Andrea Pirlo might have been a magician on the football pitch but the only trick he's produced since retiring is then vanishing act; his team was miles off the pace at the top of Serie A last season.
They finished 13 points behind the Champions and only scraped into the Champions League places. Now though, they have Massimiliano Allegri back at the helm. He knows how it's done.
As for the playing squad, the team is still in decent shape despite a quiet window in respect of incomings and outgoings. The only signings so far have been Manuel Locatelli, coming from Sassuolo, and young Brazilian forward Kaio Jorge.
Defensively, Allegri is blessed with elite options. Giorgio Chiellini and Leonardo Bonucci have just helped Italy to Euro 2020 glory but it's not all about experienced heads; 22-year-old Matthijs de Ligt is up there with the best all-around defenders in the world too.
Then you have the other end of the field. Alvaro Morata hit double figures last season whilst the likes of the fit-again Paulo Dybala and Federico Chiesa should deliver more than they did last year.
To cap it all off, you have Cristiano Ronaldo. Despite his advancing years, he's close to unstoppable; a goal every 96 minutes last season is proof enough of that.
In truth, Juventus are the only side you'd hang your hat on being in the thick of a title race at this moment in time; the betting odds support that statement too.
It doesn't mean they'll run away with it. What it does mean though is the other teams will likely be battling for a top-four spot; if they can gather momentum, catch a slice of luck and the stars align then they could end up right in the fight for the top spot.
Odds to win the Scudetto on CoinPoker's sportsbook: 1.80
The race for the top four
Inter Milan
We kick off our 'best of the rest' with the holders, Inter Milan. They were a class apart last year but have been decimated since then. Antonio Conte, gone.
Achraf Hakimi, gone. Romelu Lukaku, gone. That's a top drawer manager, a creative wing-back, and a striker that is an absolute beast in terms of general play and goal scoring. The new boss, Simone Inzaghi, hasn't exactly been blessed in terms of the reinvestment either.
Hakimi moved on for £54m, Denzel Dumfries arrived for £11m. Lukaku went for £93m, Edin Dzeko arrived on a free. Dumfries could be a shrewd replacement for Hakimi but Dzeko, as good as he is, isn't going to replace the goals Lukaku scored.
Hakan Calhanoglu on a freebie from AC though is cracking business. Realistically, a genuine title defense looks a long shot, and, for our money, there is better value out there.
Odds to win the title on Coinpoker Sportsbook: 5.00
Atalanta B.C.
Atalanta have never won the Serie A title but they're definitely deserving of a mention here; a top-four chase is 100% on and an outside shot at a title race isn't out of the question.
Gian Piero Gasperini has done a fantastic job since arriving in 2016; not only does he deliver results but his style of play will ensure his team is one of the neutrals' favorites in this year's campaign.
The loss of Cristian Romero is a blow but loaning Merih Demiral goes some way to softening that departure. The real Atalanta are seen further forward anyway.
Besides Demiral, their only major signing so far has been Juan Musso, one of Serie A's fine keepers last season for Udinese, who looks set to add security to their goal.
Duvan Zapata had been heavily linked with a move away but he now looks set to stay.
That's massive news; the Colombian has hit double figures in each of the last five Serie A seasons with a peak campaign of 23 goals. If Atalanta is to push Juventus then his goals will be absolutely critical.
Odds to win the title on Coinpoker Sportsbook: 6.50
AC Milan
Right, we come to the other Milan side, AC. They were the side that ran Inter closest last season; ultimately though they ended up 12 points light.
There have been a couple of high-profile players who turn their backs on Milan with the club not getting a fee either. We've already touched on Calhanoglu joining Inter whilst Gianluigi Donnarumma is arguably the biggest loss of all.
The keeper situation could have easily become a problem but Mike Maignan has come in and eased concerns; he's made saves, distributed well, and is an all-around calming influence on those in front of him.
As for the creative force, that's the job of Real Madrid loanee Brahim Diaz. Like Maignan, the 22-year-old has impressed in pre-season. He, Sandro Tonali, and Franck Kessie should form a cracking midfield trio.
The only question you can ask is who will score the goals. Oliver Giroud has arrived from Chelsea and has found the net a few times in pre-season but can an aging strike force sustain a season-long title battle?
Odds to win the title on Coinpoker Sportsbook: 13.00
AS Roma
Do you know what? You have to applaud whoever is pulling the strings at Roma. Paulo Fonseca wasn't going to have them competing at the top table; within minutes of Jose Mourinho leaving Tottenham, Roma reached out and had the deal tied up to surprise pretty much everyone.
The Portuguese might be dubbed as 'past it' by some but we have a suspicion he might prove a few people wrong back in Italy.
Roma has lost Dzeko to Inter and Leonardo Spinazzola to injury but it's not all bad news. Matias Vina has jetted in from Palmeiras to first provide cover and then competition for Spinazzola.
As for the striking roles, Eldor Shomurodov has arrived from Genoa and Tammy Abraham has signed from Chelsea. Abraham will be expected to put the ball in the net and will attract a lot of attention but Shomurodov is perhaps the more intriguing purchase.
If Mourinho's squad buys into him and his methods, they could have a good season ahead.
Odds to win the title on Coinpoker Sportsbook: 19.00
What about the relegation battle?
It might not come as much of a shock to learn that three of the favorites to suffer relegation this season are those who came up from Serie B last year.
We'd agree with two of those but think Empoli will be okay. We look at the two new boys – Salernitana and Venezia – and another couple of contenders for the drop next.
Salernitana
The first of the relegation candidates we look at is Salernitana; they finished as runners-up in Serie B last season.
Of course, they collected a fair few points throughout the course of the season but they didn't particularly shine as a team that might handle the step up all too well.
Their biggest problem last year was their goal-scoring; they only averaged 1.2 goals per game and boasted the worst attacking record of the top eight sides. Unfortunately, the transfer window has not seen them address that problem.
Federico Bonazzoli has arrived on loan but the 24-year-old hardly has a track record of regular goalscoring; that puts pressure back on Gennaro Tutino.
He only scored 14 last season so will be punching to hit double figures in the league above. Without a stark change to their forward options, a long season awaits.
They also borrowed Grigoris Kastanos, a Cypriot midfielder, from Juventus. The 23-year-old has hardly any first league experience, so it will be challenging.
Venezia
Venezia will be riding a wave when they first land in Serie A after beating Cittadella in the playoffs last year and then following that up with an unbeaten pre-season tour of Holland and a Coppa Italia win over Frosinone.
Francesco Forte was their top scorer last season with 15 goals and his career strike rate in Serie B is just under one in two. You'd expect that to drop in Serie A but he'll need to be hitting 10 goals to give his side a chance.
A positive note is recruitment during the summer; it has potentially been smart long-term business by Venezia; they've made four permanent additions to their squad with an average age of 20.5.
Their most interesting signings are Busio and Tessmann, two young Americans arriving from the MLS. If you are an American, you have here two reasons to cheer for Venezia.
Will it keep them up? Arguably not. It should see them well equipped for bouncing back if they do drop though.
Spezia
Spezia only avoided the drop last season thanks to a late flurry of form that saw them go unbeaten in their last four matches; it was the longest streak they put together in the whole of the campaign.
A big part of their problem last year was their defence as they leaked more goals than all but the relegated teams.
They have added a couple of reinforcements to their defensive ranks in Kelvin Amian and Petko Hristov, but having also lost Ardian Ismajli and Julian Chabot, the 2021/22 season still beckons to be a struggle.
One key player who can make a difference for them is Viktor Kovalenko. The prolific Ukrainian midfielder was not able to affirm himself in Atalanta, so he will have this loan to show the quality he had produced before in Shakthar.
Torino
Now we come to our dark horse for a potential slide into Serie B – Torino. It is a longshot for them to slip through the trapdoor but hear us out. The Bull have flirted with the relegation fight for the past two years but always managed to escape.
Regardless of what happens in the last days of the transfer window, we expect they will be amongst the weaker sides in the division but there is one key ingredient that could see them fall apart – Andrea Belotti.
Belotti has long been linked with move to a big club and whilst nothing is happening right now, it wouldn't be the biggest surprise in the world. If their skipper leaves, Torino will be in huge trouble.
Besides, to add up, they haven't made any signings that would solve their problems from last season. Their best one was Magnus Warming, an interesting young winger from Denmark.
The Golden Boot
Finally, we come to the race for the golden boot. With Romelu Lukaku leaving for the Premier League that's one big contender gone.
It would suggest that Cristiano Ronaldo is nailed on for another top scorer award; he hit 29 last year and the competition is scarcer now.
With Lukaku moving on it, we could see Lautaro Martinez bagging a few more goals but we'd actually look elsewhere for value. Edin Dzeko might fit perfectly in the system that Inter designed and he can be a decent shout too.
Tammy Abraham has arrived at Roma for big money – by their standards – and will likely become a key component of their attacking play.
He was far from an ever present for Chelsea last season but still managed to score 12 goals across all competitions with a strike rate of one every 128 minutes.
The other place where you could find an outside bet for top scorer is within the Atalanta squad.
Duvan Zapata scored 15 league goals last season whilst Luis Muriel hit 22 with a mind blowing goal every 65 minutes; if the two of them get more minutes together then there is every chance they challenge Ronaldo and co.
Expect Ciro Immobile to be another serious contender as he always looks sharp for Lazio.
Final Thoughts
The Serie A 2021/22 looks like an exciting one. With the market still open, expect some deadline signings that may be able to make a difference in the end.
Juventus are the favorites to win the Scudetto, but watch out for Mourinho's Roma or Atalanta as dark horses.
Who are you backing up? And who will finish in the Champions League spots?
Go on CoinPoker's sportsbook and bet on all the Serie A matches, as well as top scorer and the Scudetto winner.
Have a question? Feel free to drop the comment below or join our growing community on Telegram.
Follow us on social media, through Twitter, Instagram or Facebook.