Johan Jan 13, 2020
Results from Last Night´s TonyG Bike Ride are in
The weekend is now behind us and today is the start of a brand-new week. But before we look towards the future, we want to look back at the results of the second TonyG Bike Ride held yesterday. With the success of the first event held earlier on Sunday, the anticipation for the second of … Results from Last Night´s TonyG Bike Ride are in
Promotions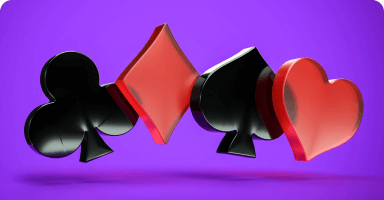 The weekend is now behind us and today is the start of a brand-new week. But before we look towards the future, we want to look back at the results of the second TonyG Bike Ride held yesterday.
With the success of the first event held earlier on Sunday, the anticipation for the second of the two events was high especially given that the first event saw the prize pool reach well over 1 million CHP. And we were not disappointed, the 2nd event saw 74 entries along with a massive 117 re-buys which in total generated a whopping 1,814,500 in prize money which was divided over 13 players.
Two players winning big
Unlike the first event where one player scooped the prize money winning both the bounty and the first prize, the second event saw two different players claiming the top prizes. Fruavto was the lucky one that managed to knock TonyG out of the event shortly after the re-buy period had ended earning the 250,000 CHP bounty that came with sending Tony on his Bike.
As for the remaining money, it was as mentioned, split across 13 lucky players with a top prize of 544,350 CHP. Speede75 became the lucky player to walk away with this massive first prize after beating Luttik1 heads-up.
Impressive to see was also the player meachow, who managed to place 9th in the first event of the day, only to improve with two spots in the second, finishing 7th. In total over the two events, meachow walked away with close to 125,000 CHP.
Results
1 – Speede75 – 544,350 CHP
2 – Luttik1 – 362,900 CHP
3 – Oribatej – 215,925 CHP
4 – spartacus089 – 161,490 CHP
5 – pfaecks – 127,015 CHP
6 – olhack – 105,241 CHP
7 – meachow – 83,467 CHP
8 – hookah17 – 65,322 CHP
9 – ISCAMCRYPTO – 47,177 CHP
10 – Runbetter – 25,403 CHP
11 – Intactmindtrick – 25,403 CHP
12 – Nebush – 25,403 CHP
13 – HUippy – 25,403 CHP
New to Coinpoker?
New to Coinpoker? Don't know how to open an account? Simply follow these steps in order to open a Coinpoker account. Once that's done simply deposit and you are ready to take on Tony and all the other players.
Have a question? Feel free to drop the comment below or join our growing community on Telegram.
You can of course also follow us on social media, through Twitter, Instagram or Facebook.