Johan Jan 28, 2020
Next up, part 5 of TonyG at Triton Poker Series
Hot off the presses, here is the fifth episode of TonyG at Triton Poker Series. We look at the best action and entertaining table banter focusing on the man, the myth, the legend himself, TonyG. We have taken some of the best bits from the show and put together in what we believe is poker … Next up, part 5 of TonyG at Triton Poker Series
Entertainment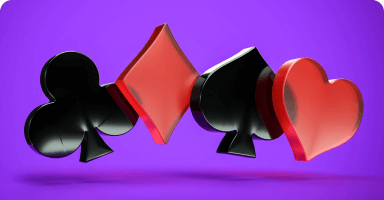 Hot off the presses, here is the fifth episode of TonyG at Triton Poker Series. We look at the best action and entertaining table banter focusing on the man, the myth, the legend himself, TonyG. We have taken some of the best bits from the show and put together in what we believe is poker at its best, enjoyable and fun.
TonyG at Triton Poker Series episode 5
Tony had a rough start to the series, losing a couple of big hands and as a result forcing him to reload. However, his spirit was still on top and was still entertaining not only his fellow tablemates and us viewers. We also learned how he got started with the game he loves. Shortly after Tony gets involved in a pot with Tan Xuan. How it played out and how Tony did, you will simply have to watch. We won't spoil the fun for you.
Make sure you subscribe to our channel to not miss out on our next episode.
TonyG Bike Ride increases the GTD prize pool
Taking on TonyG in our Bike Ride series offers you the opportunity to earn a 0.25 BTC bounty if you were the lucky player that knocks him off his bike. In addition, the guaranteed prize pool in the event has now doubled meaning a minimum of 1 million CHP is shared amongst the winners!
The Bike Ride isn't the only event offering a Bitcoin reward, the Shooting Star tournament see a 0.1 BTC bounty awarded to the player that knocks Isabelle "NoMercy" Mercier off her star.
Above all, don't forget the extended tournament schedule, which now offers you some thrilling events on both Saturdays and Sundays. Make sure you have a Coinpoker account so you don't miss all the action!
Have a question? Feel free to drop the comment below or join our growing community on Telegram.
You can of course also follow us on social media, through Twitter, Instagram or Facebook.