Sarah Jan 31, 2018
5,000,000 CHP to Win in Our New Tournament Series
If you've been on this journey with us for a while now, you will know what we mean; and if you've just joined, then we've got great news! We are putting additional 5,000,000 CHP into the prize pools of our new tournament series — so get ready to trade your skills for some cryptocurrency. We kicked the … 5,000,000 CHP to Win in Our New Tournament Series
Uncategorized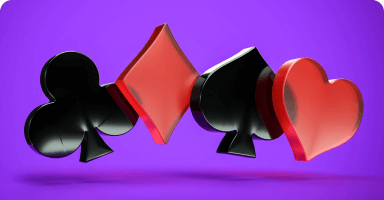 If you've been on this journey with us for a while now, you will know what we mean; and if you've just joined, then we've got great news! We are putting additional 5,000,000 CHP into the prize pools of our new tournament series — so get ready to trade your skills for some cryptocurrency.
We kicked the action off on December 11th and until the end of the ICO, we ran a tournament series where we gave away the first 5,000,000 added CHP. It was received very warmly to say the least, and we want to continue doing what you all enjoy — so we're giving away another 5,000,000 CHP!
Since our poker room has been full of action for a good while now, we're hoping that you have been enjoying it all so far. We are striving to keep up with the expectations our community has for us to deliver high quality, fast paced, and ultimately, fun filled poker experience.
However, rest assured that these 5,000,000 CHP tournament series really are just the beginning of what we've got planned for you all! We need to make some preparations in order to make our massive upcoming tournament series as incredible as we possibly can. We know you've been looking at those prize pools for quite a bit now — and we can't wait until we finally launch them!
There's also another thing: we want you to impact how will our tournaments look in the future. How? Well, we've got poll where you can tell us what you want to see next! That includes the pace that you prefer, as well as the amount of starting chips. Together, we can optimize our selection, and, most importantly, allow the community to have a say in what happens at CoinPoker.
So, we invite you to express your opinion in the said poll and to participate in our 5,000,000 CHP giveaway tournaments. Best of luck and see you at the tables.new-tournament-series-five-million