AstaCP Sep 01, 2021
World Cup 2022: September Qualifiers Preview, Analysis, and Predictions
It barely feels like we've slept since the European Championships and Copa America took place in the summer. In fact, given all the craziness of the transfer window, we're not convinced we have! Of course, we're exaggerating a touch and the first international break of the season is upon us with some pretty high-stakes matches … World Cup 2022: September Qualifiers Preview, Analysis, and Predictions
News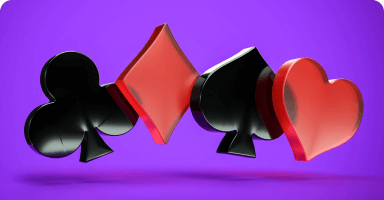 It barely feels like we've slept since the European Championships and Copa America took place in the summer. In fact, given all the craziness of the transfer window, we're not convinced we have!
Of course, we're exaggerating a touch and the first international break of the season is upon us with some pretty high-stakes matches to play.
Before you rush off to the CoinPoker sportsbook and lay down your punts, check out our international preview.
We'll be touching on a number of high-profile nations from Europe and South America with our thoughts on how the action will unfold across various markets along with team news to boot. Without further adieu, let's get cracking.
European qualification
Norway vs Netherlands
Right, the first game we look at in our international preview is Norway vs Netherlands in group G. Qualification is only three games old but already group G is shaping up to be a belter; Gibraltar and Latvia are nailed on to be the bottom two but as for who occupies the top spots it's wide open.
Turkey currently leads the way on seven points but three teams – the two locking horns in this match and Montenegro – are all on six. Despite the promising position the Netherlands find themselves in, they've swung the ax after a disappointing Euro 2020 campaign.
Frank de Boer was in the hot seat during the tournament but his side was eliminated by a rank average Czech Republic side. His replacement is a man that knows the job inside out after doing it twice already; step forward Louis van Gaal.
Traveling to Norway is not an easy task for his first game though. Stale Solbakken's men have only lost three of their last 22 home matches. They also possess a dangerous weapon up front in the shape of a Borussia Dortmund's much-coveted Erling Haaland.
What are the best markets to bet on?
He's started the season in good form for Dortmund with five appearances yielding six goals and three assists. You can get on Haaland to score anytime on the CoinPoker sportsbook at 2.40.
Despite being aware of the threat Norway carries, we could see the Netherlands leaving Oslo with three points in the bag. Memphis Depay has started life at Barcelona in good form with three-goal contributions in three games.
Wout Weghorst is a bit of a nightmare to defend against too so there could be goals for van Gaal on his opening night. Back Netherlands to win at 1.87 via CoinPoker.
Italy vs Bulgaria
We couldn't have an international preview article on the go and not talk about the European Champions; could we? They may well only be facing Bulgaria but it's a safe assumption that Stadio Artemio Franchi will be absolutely bouncing come kick-off.
Roberto Mancini's men came through the Euros unbeaten taking their unbeaten run to a rather sensational 34 matches.
Now, sitting top of Group C, they'll be thinking they can reach the World Cup without losing. It would be quite the turnaround for a team that failed to reach Russia 2018. Of course, it's easier said than done to win games at this level; we don't see Bulgaria posing much threat though.
Bulgaria finds themselves second-bottom of this five-team group having bored a point off Northern Ireland back in March. Their overall form is awful too with just the solitary victory in their past 15 games.
What markets to bet on?
If you fancy them to spoil the Italian party then you can get on them at 28.50 via the CoinPoker sportsbook; just beware the last time Bulgaria beat Italy was in 1968.
We certainly don't recommend you back the Bulgarian's either. Italy, which is priced at 1.08, should stroll through this match. Mancini has included all of his Euro-winning team in his latest squad (minus the injured Leonardo Spinazzola).
With the likes of Nicolo Zaniolo fit again, you could even argue the squad is better than that which beat England on penalties back in July. You can back Italy to win to nil at 1.32; they've done that in the last two meetings between the nations.
Alternatively, if you think Bulgaria will find a way through the Italy rear guard then perhaps backing the Italian's to win with a minus 1 handicap is for you; this is priced at 3.10.
Poland vs England
We've just touched on the Italy game and, now, it only seems fair that the European Championship runners-up get a mention. England travels to Poland on Wednesday 8th. They have a couple of games before then but with the Three Lions expected to win, we can look ahead.
Gareth Southgate's team finds themselves top of group I courtesy of three wins from three. Poland meanwhile has made an indifferent start to the qualification having recorded one result of each kind; a win, a draw, and a defeat.
They arrive in the international break after a poor showing during the delayed Euro 2020 campaign and, depending on how the next week unfolds, they'll either be in a strong position in the group or staring down the barrel. Either way, a match against England isn't ideal.
England hasn't lost a match in 90 minutes since Belgium beat them in the United Nations League in November; since then – at the time of writing – England has played 13 matches winning 10. What's more impressive than the unbeaten run though is how solid the team has been; in 13 matches the backline has only shipped three goals.
So, what markets are worth your attention?
Poland has scored in their last nine matches but, even with Robert Lewandowski in their squad, we fancy England to keep it tight at the back.
A bet on Poland to score under 0.5 goals in the match could well carry good value given their recent scoring run. When the game nears, be sure to check out the CoinPoker sportsbook.
England plainly to win the match won't necessarily excite. Instead, why not go for the more ambitious HT/FT backing England/England. Prior to the European Championship, three of England's last five matches saw them record the same result at the interval and full-time whistle.
South American Qualification
Venezuela vs Argentina
We now move into the South American qualification and kick off with a look at Argentina's upcoming match against Venezuela. Argentina is sitting pretty in the standings at the moment and is riding the crest of a wave after winning the Copa America this summer.
The Copa America wasn't such a great time for Venezuela; they failed to win a match in the tournament. That's not where the bad news stops for them; their general form of late has been pretty woeful. Rewind to late 2019 and they'd just gone on a run that had seen them lose just twice in 10 games.
It was a streak that saw them hold Brazil and beat the USA, which shows what they are capable of. The trouble is, since then they've recorded just one win in 10 games and are now winless in six.
So, is it worth betting on this game?
By stark contrast, Argentina is on a 20 game unbeaten run. It's little surprise that they're heavy favorites to win; they're available at odds of 1.50 on the CoinPoker sportsbook.
You might look at the form books of the respective teams and the betting odds associated with the match and think Argentina will breeze to victory.
The head-to-head record doesn't really support such a wager though. Venezuela and Argentina have met five times in the past five years; Argentina has managed to win just two with Venezuela winning one and two ending levels. A double chance bet on Venezuela could net you a handsome return with odds of 7.15.
Of course, if you're reading that double chance line and thinking 'pfft' we understand; Argentina is the more obvious pick to win. Lionel Messi has been named in the squad and obviously carries an enormous threat. You can get on him to score first at 1.95.
Chile vs Brazil
Like with our European coverage, we have looked at the Copa America winners and now turn our attention to the team they beat in the final; that means we're looking at Brazil.
When you consider the level that Brazil has pitched the bar at, a runners-up spot is nothing. From a more analytical standpoint, they've had a terrific few months as a footballing nation.
They've reached a major final, won Gold at the Olympic Games – albeit under different rules meaning the squad was quite different to that which will face off with Chile – and they return to a World Cup qualifying group where they are top.
Chile currently finds itself outside of the qualification spots; that could change though with just two points the difference along with Chile holding a superior goal difference.
La Roja won't be thrilled about the idea of facing Brazil though. Their last match saw them play Brazil in Copa America; a Lucas Paqueta goal saw Brazil through.
In terms of broader form, it's perhaps not surprising to learn that Chile has been struggling to string positive results together; they've won three of 10. Brazil's form is good too with eight wins from the last 10.
What are the best markets to bet on this game?
There will be a lot of people rushing to bet on Brazil in a handicap market based purely on their name and the fact they've been in decent form of late. That's not where we'd be hanging our hat.
Brazil will win the match but a look across each team's last five has us calling this as a Brazil win with under 2.5 total goals.
Chile's last seven games have all been short of 2.5 goals with Brazil coming in under 2.5 in their last four. Those stats mean the odds of 3.75 offer serious value.
Brazil vs Argentina
Finally, we come to the big game in the South American qualification campaign. We won't recap old chatter with the form of both Brazil and Argentina already covered.
The prospect of seeing the repeat of the Copa America final with top spot in the qualification group at stake though is a very enthralling prospect.
A lot about the game might alter if either has a slip-up prior to their meeting; assuming they do both wins though then this match will be as expected.
We don't want to call a winner but a bet of both teams to score 'no' and total under is the bet we'd opt for; CoinPoker offers it at 1.87. The last six meetings have seen at least one side blank.
Final Thoughts
There you have it, six fixtures coming to your screens over the next few days. The international break might seem boring, especially after the transfer window, but it gives us time to take a breath before the restart of the season.
Plus, there are a couple of interesting matches and we have the chance to see the big stars in action for their countries.
Which international match are you most looking forward to? Don't forget to bet on the CoinPoker sportsbook.
For all the latest news, follow us on social media,
through Twitter, Instagram or Facebook.