AstaCP Sep 06, 2021
Once Upon A Time: When Mike Sexton Left The Table
Isabelle Mercier dedicates this Once Upon A Time to a poker legend who passed away in September 2020. Mike Sexton was one of the best poker players and commentators the game has ever seen and Isabelle has a few stories to share about him. Exactly one year ago, the poker world lost a legend. The … Once Upon A Time: When Mike Sexton Left The Table
News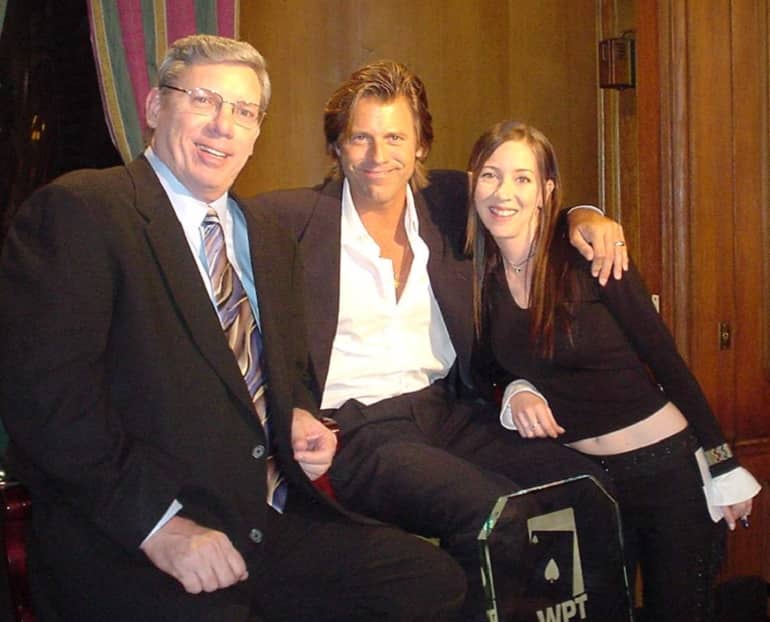 Isabelle Mercier dedicates this Once Upon A Time to a poker legend who passed away in September 2020. Mike Sexton was one of the best poker players and commentators the game has ever seen and Isabelle has a few stories to share about him.
Exactly one year ago, the poker world lost a legend. The great Mike Sexton had indeed left the table, leaving behind a very empty seat.
Younger poker fans who may not know him may need to Google his name. The oldest ones, that I am a part of, share a whole bunch of memories and poker stick images linked directly or indirectly to the one who was, for several decades, the best poker commentator in the world.
Mike was also the friendliest ambassador this game has ever had.
During my career, I have had the privilege of working with him on several occasions and appreciating his human qualities.
It is customary to shower the departed with praise, to declare them as saints even though they did not have over their heads even the beginning of a halo.
Still, as far as Mike is concerned, no need to skate his image with honey because he was really a good person and as I like to say "a real nice", benevolent, being always kind and smiling to everyone. His passion for poker followed him to the end.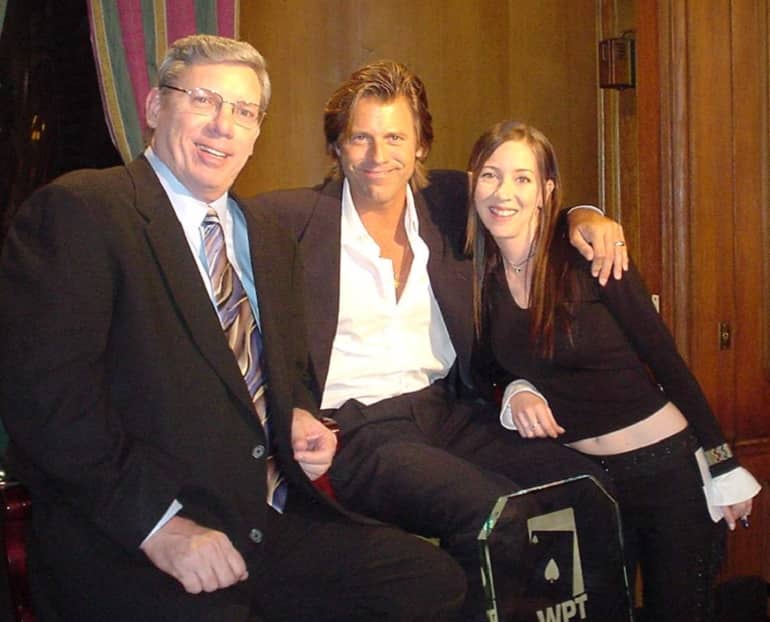 A Poker Player Til The End
While Mike admired the talent of the other players whose shots he commented on year-round, he was also a seasoned player and remained so until the end.
His victory just five years ago at the WPT Montreal is a perfect illustration of his unwavering passion for poker.
I obviously didn't know Mike in 1981, the year he landed his first row on HendonMob by finishing third at Amarillo Slim's Superbowl of Poker in Las Vegas. I don't know if he already had that flame deep in his eyes, but I dare believe he did.
When I first met Mike
When I first met him, it was at the ACF on the Champs-Élysées. I was immediately struck by the simplicity of this funny American for whom I remember sending a valet to the grocery store at the dinner stop to buy him ketchup.
We were not yet equipped at the club to receive Americans who wanted ketchup with their fries lol! Mike had generously given him a $200 tip.
I also remember countless dinners spent with him and with my "Captain" at the time, Bruno Fitoussi. So many good times to talk about poker, to comment on the moves and the atypical style of all these new online players who arrived on the circuit then and who played like no one at the time.
I spent hours listening to poker stories from Mike Sexton and God knows he told them well! I had no idea that a few years later he was the one who would give me my poker name and make me "No Mercy Mercier" after my victory at the 2004 WPT "Ladies Night Out".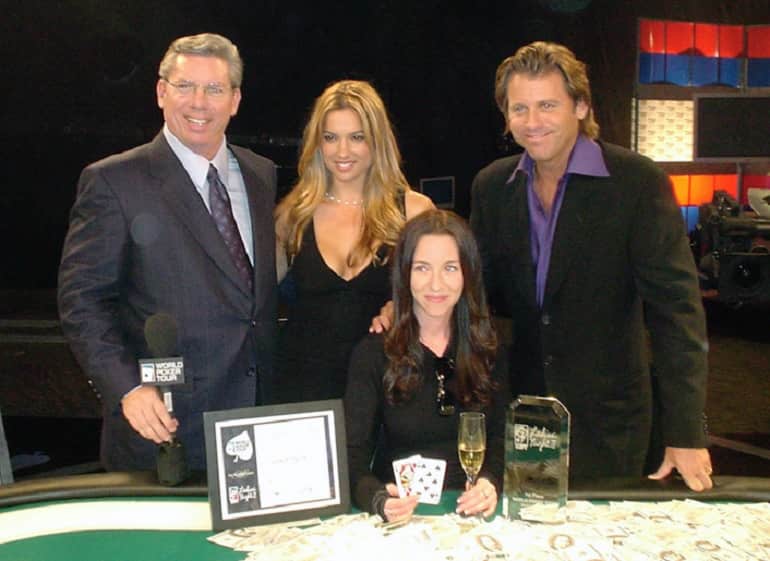 Why Mike Sexton Was One Of a Kind
What commands respect with Mike Sexton is the imprint he has left on the poker world over the years. He was certainly not a player who revolutionized the game per se, he was not feared at the tables as the Hellmuth, Hansen, or Antonius of this world can be, but he also had his place at the table.
Hall of Fame as they were, both his passion was pure and communicative. We owe a lot to Mike who has spent his life making people love poker, making it accessible to as many people as possible by democratizing it and making it exciting as soon as he gets behind a microphone.
Posterity in poker is not limited to the All-time money list, to the number of millions that we have garnered in our career, of bracelets or rings that we have had the chance to win, or to the number of "Player of the year" titles we got.
It is something less tangible. An image that we leave, an impression, memories that we passed on to the younger generations who at one time were in front of their TV or their computer watching a Final Table commented by Mike and who said to themselves at that time: "That's what I want to do later, be a poker player".
One need only to look at the avalanche of positive messages that Mike received when he passed away to realize that he had touched several generations and certainly inspired dozens of players to dive deep into poker, to even make a profession of it sometimes.
Final Thoughts
This power to convey the love of the game is worth a thousand HendonMob lines and dozens of WSOP bracelets.
We have lost the world's greatest poker lover down here, but I take comfort in thinking that games up there with DevilFish, Stu Ungar, Gavin Smith, Chip Reese, Amir Vahedi, and others are going to become a lot more fun with Mike at the table. GL buddy!
Meet me at the tables on CoinPoker to practice your skills and enjoy the action. Open yourself a CoinPoker account today.
Isabelle "No Mercy" Mercier
WPT Winner & OFC "Progressive" World Champion