Sarah Jun 05, 2018
To the Moon Tournament Schedule: Win 300,000 CHP Daily
Our new tournament schedule takes the phrase "to the moon" to a whole new level. Play hourly, weekly, and monthly special tourneys for a cut of over 300,000 CHP tokens guaranteed every day! New satellites, freebuys, and planetary pots are coming your way in this epic schedule launch. Choose from up to five tournaments running … To the Moon Tournament Schedule: Win 300,000 CHP Daily
Uncategorized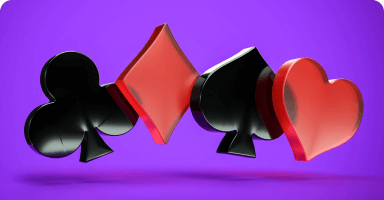 Our new tournament schedule takes the phrase "to the moon" to a whole new level. Play hourly, weekly, and monthly special tourneys for a cut of over 300,000 CHP tokens guaranteed every day!
New satellites, freebuys, and planetary pots are coming your way in this epic schedule launch. Choose from up to five tournaments running every hour every day, or save your fuel for a long-haul journey in our weekly and monthly specials.
First Up: Flyby Freebuys Running Every Hour
Guaranteed prize pools minus the buy-in: the CoinPoker freebuys continue to fly by in our new tournament schedule. With 2,500GTD every two hours during the day and on the hour at night, there's no need to worry about missing these shooting stars that our growing community loves.
The Better the Pot, the Bigger the Planet
Alongside the hourly "Flyby Freebuy" tournaments, you'll spot a couple of other hourly tournaments circling in your orbit. From Mercury to Saturn, participate in our buy-in tournaments designed to suit any bankroll.
The larger the planet, the larger the prize pool, so keep an eye out for Jupiter when you venture into the lobby this month!
Daily "Hubble Bubble" and "Deep Space" Specials
In addition to the daily grind, the new schedule introduces two special tournaments with as high as 30,000 CHP GTD.
The Deep Space and Hubble Bubble specials give our high rollers a chance to spread their wings, and each event is preceded by a satellite that gives our casual travellers a chance to join their forces. Keep an eye out for both in the new schedule!
Weekly & Monthly Space Specials for Bigger Bankrolls
Throughout the week you'll spot satellites to galaxies beyond the usual horizon. "Nibiru Friday" and "Andromeda Sunday" specials respectively include 50,000 CHP and 70,000 CHP guaranteed.
If a 500+ CHP buy-in doesn't suit your budget, you can drop into a satellite running every Monday, Wednesday, and Friday at 16:00 GMT for a chance to join in at a fraction of the cost.
Last but definitely not least, our monthly "Solar Flare" includes a massive prize pool of 2ETH added, and will be held on the fourth Sunday of every month at 18:00 GMT. The buy-in is set at 1,000 CHP, but smaller ships can use their chips to participate in two satellites a week.