Johan Jan 17, 2020
The best of TonyG and his appearance on Triton Poker Series, part 1 & 2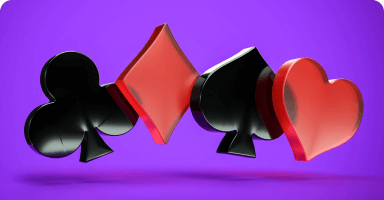 Introducing our new series, TonyG at Triton Poker Series where we will be showing you highlights from the event. In this blogpost you will find Triton Poker Series Ep 1 & 2, some really enjoyable poker entertainment.
Tony has always been a very colorful character both on and off the poker tables. As he has said so many times in the past, it's a persona he takes on, in an effort to play mind games with his opponents, get them off balance and then go in for the strike.
No matter how he acts while at the tables, if you meet up with him outside the poker community, then he is nothing but a generous, loving and hard-working father, with a hand in tons of different types of business all around the world. You wouldn't believe it was the same person as you had seen on TV or Youtube but then again, what you see there is entertainment and if there is one thing he knows, it's how to entertain.
Poker, his biggest passion
Despite being involved in all kinds of businesses, poker still remains close to his hart and its one of his biggest passions. While at a water cleanse he participated in during the holiday season which saw him lose a tremendous amount of weight while at the same time regained tons of energy, I had the opportunity to meet up with him.
We discussed Coinpoker and the future and we were all getting excited about what we would be able to bring to the community. As poker is such a big passion for him, it's also very important, to be able to return to the community while at the same time, making poker great again!
With all of this, we thought it was time to share some of the highlights we have seen so far from TonyG during his appearances in the Triton Poker Series, both when it came to hands that were played but also enjoyable table banter, which he REALLY is known for not perhaps as much today as a few years ago but he can still get the younger generation of poker players to pipe down.
TonyG at Triton Poker Series 2019 Ep 1
TonyG at Triton Poker Series 2019 Ep 2
New to Coinpoker?
New to Coinpoker? Don't know how to open an account? Simply follow these steps in order to open a Coinpoker account. Once that's done simply deposit and you are ready to take on Tony and all the other players.
Have a question? Feel free to drop the comment below or join our growing community on Telegram.
You can of course also follow us on social media, through Twitter, Instagram or Facebook.