Sarah Jun 06, 2018
Blast of to APT Korea! Play Satellites to Seoul for Your Seat
CoinPoker's partnership with the Asian Poker Tour continues as they move to South Korea. Starting on June 7 we'll be hosting daily feeders to an epic "Satellites to Seoul Main Qualifier", where 5 lucky winners get a guaranteed seat at the next main event in South Korea! Satellites to Seoul: Your Shot at Playing at … Blast of to APT Korea! Play Satellites to Seoul for Your Seat
Promotions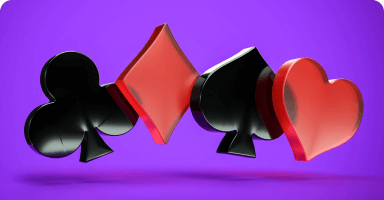 CoinPoker's partnership with the Asian Poker Tour continues as they move to South Korea. Starting on June 7 we'll be hosting daily feeders to an epic "Satellites to Seoul Main Qualifier", where 5 lucky winners get a guaranteed seat at the next main event in South Korea!
Satellites to Seoul: Your Shot at Playing at the APT this Month
In addition to launching our action-packed "To the Moon Tournament Schedule", daily "Satellites to Seoul" feeders give five players a day a seat at the final qualifier on June 13. There they will battle for the top five spots for five seats at the APT Korea Main Event 1B on June 20.
This comes alongside plenty of exciting collaborations between CoinPoker and the Asian Poker Tour that you shouldn't miss out on, starting with our APT high-roller event!
Join Our High-Roller Event in Korea this Month!
The "CoinPoker High Rollers" is a go! Alongside the "Satellites to Seoul" feeders, our team and the minds behind the APT put together an exciting live event where plenty of cash is up for grabs.
In addition to the big stacks to be won, bubble boy will be awarded with a seat to the next APT stop in Vietnam. This lucky player will only be the first of many CoinPoker fans to get a seat in APT's Vietnam edition, but we'll save those details for later.
Even More APT News Coming Soon
In addition to giving our players a chance to participate in the APT's Korean event, we will continue to sponsor all APT live streaming as it travels throughout the region.
This partnership brings just as many benefits to APT players as it does to the CoinPoker community. Players in the Korean Main Event will be able to receive rakeback returned from the main event buy-in directly on their CoinPoker accounts.
Stay tuned for more news regarding the "Satellites to Seoul" qualifier, as well as more APT collaborations coming up this summer.