Gedas Jan 18, 2021
Place your bets: List Of The Biggest Sports events
Take a look at the most exciting sports events for the upcoming week. You can place your bets in the sportsbook section of CoinPoker app while you wait for the next big hand! If you'd like to see all of the sports and events we're offering, hop on our Sportsbook in CoinPoker app. Don't miss … Place your bets: List Of The Biggest Sports events
Uncategorized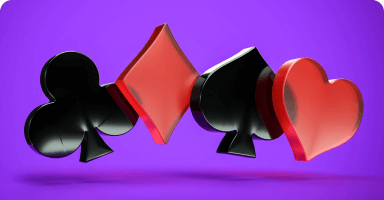 Take a look at the most exciting sports events for the upcoming week. You can place your bets in the sportsbook section of CoinPoker app while you wait for the next big hand!
Date
Event
December 11
NFL: Patriots – Rams
December 12
Premier League: Manchester United – Manchester City
La Liga: Real Madrid – Atlético Madrid
Boxing: A. Joshua – K. Pulev
December 13
Premier League: Crystal Palace – Tottenham
NFL: Las Vegas Raiders – Indiana Colts
Formula-1: Abu Dhabi GP. (Last Race of the season)
December 14
NBA Preseason: Milwaukee Bucks – Dallas Mavericks
December 15
Premier League: Wolverhampton – Chelsea
Euroleague: CSKA – Anadolu Efes
December 16
Euroleague: Barcelona – Khimki
Premier League: Liverpool – Tottenham
Seria A: Inter – Napoli
December 17
Premier League: Sheffield United – Manchester United
Euroleague: Zalgiris – Fenerbahce
December 18
Euroleague: Barcelona – Maccabi Tel Aviv
NBA Preseason: Mavericks – Timberwolves
December 19
Premier League: Everton – Arsenal
La Liga: Barcelona – Valencia
Boxing: S.Alvarez – C. Smith
December 20
Premier League: Tottenham Leicester
Seria A: Lazio – Napoli
December 21
Premier League: Chelsea – West Ham
If you'd like to see all of the sports and events we're offering, hop on our Sportsbook in CoinPoker app. Don't miss your chances to win. Good luck!
We are here to celebrate poker and we are throwing a party! Don't be greedy though, invite your friends and receive 30% of the fees that they pay. This is NOT a one time offer. As long as your friends keep on playing, your rewards will keep on piling up!
Have a question? Feel free to ask us anything in the comment section below or join our growing community on Telegram.
For all the latest news, follow us on social media, through Twitter, Instagram or Facebook.