Sarah Jul 01, 2019
Community Contributions in June 2019: Over 4 Million CHP to Be Burned and Reinvested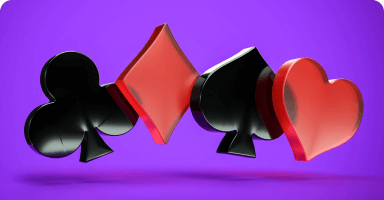 It's been just over two weeks since launching Community Contributions on CoinPoker, and the results have been overwhelming. Since June 11, an impressive total of 4,497,100.23 CHP was collected, and we're excited to report on how these tokens will be returned to the CoinPoker community! 
In case you're not familiar with how Community Contributions on CoinPoker work, you can find all the information you need here.
CHP Tokens Burned in June: 3,372,825.172 
In line with our Community Contribution plans, we will burn 75% of contributions every month. The objective is to diminish the supply of CHP tokens, thereby increasing demand and value in the long-term.
The number of CHP tokens burned in June is over three million. In the spirit of transparency, we promised to provide the black hole address, as well as the Etherscan transaction number to make all token burning activities both public and verifiable.
For more details on how token burning works, we recommend reading this guide. It explains the basics of crypto supply and demand, and why big cryptocurrencies like Binance's BNB token and TRON are burned on a regular basis.
Contributions Put Towards Attracting More Players in July
After token burning, the remaining sum of 1,124,275.06 million will be put towards onsite activities. Our long term goal for the remaining 25% of monthly Community Contributions is to spread it across onsite and partnership activities. 
Because Contributions were launched mid-June, the entirety of tokens will be towards July's range of ongoing activities.
This won't be the case for long, and there are some big developments happening behind the scenes. Hint: it's all about referrals.
Some Exciting Stuff Is Coming Your Way
After the success of OFC games on CoinPoker, our team continues to work on new games and onsite activities in the near future. 
Another priority is rewarding cash game players, who have delivered immensely in this first month of Community Contributions. Our team is also perfecting our referral program, which will be fueled by Community Contributions as soon as its released.
Looking for more information? Drop your questions in the comments below, or reach out to our support team on Telegram for answers. Good luck at the tables!