Sarah Jul 04, 2018
One Week Left to Win an Expense Paid Package to Vietnam's APT Championship Event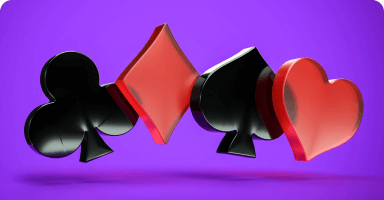 That's right, we're giving away 5 packages to Ho Chi Minh City's APT Championship Event on the 19th of July, and the best part about it is that you can play for your spot for FREE. We sent five skilled CoinPoker players to Seoul last month, and this time you'll be getting more than just a paid seat at the table.
What's Included in the Voyage to Vietnam Package
This round of APT satellite winners will not only get a paid seat the APT Vietnam Championship Event, the cost of which being around €250, but they will also receive:
Accommodation in Ho Chi Minh City for 3 Nights (Booked by CoinPoker)
Travel Expense Budget of €250 credited in CHP to your CoinPoker account
A chance to play at arguable the biggest poker series in Asia!
Note that the packages do not include flight travel, but aside from organizing your own ride there's nothing to do but practice for the big event. All the admin and paperwork needed to participate will be handled by our team, and for the full details please read our terms and conditions here.
The Freebuy Satellites and More on the Schedule
There are still plenty of opportunities to make it to the Voyage to Vietnam Main Satellite table, and depending on your budget you can:
Join one of the Freebuy RD1 Satellites on the 5th, 8th, and 11th of July
Pay a Buy-In of 100CHP and Play the RD 1 Satellites running daily
Skip the first round and join the Main Satellite on July 11 for 5,000CHP
If you can't make it to the freebuys, there's another way for thrifty players to join the RD1 Satellites for free.
6 Satellite Seats Saved for Social Media Giveaways!
For every APT Satellite reminder posted on our Facebook, Instagram, and Twitter accounts we will be giving away 2 entries to the next Voyage to Vietnam RD1 Satellite. That's a total of 6 seats to each satellite being given away.
Here's how you can win a free seat, but keep in mind that only one seat per satellite is available to win for each player.
Win a Free Satellite Seat on Facebook
Share one of our APT giveaway posts
Send us a PM with a screenshot of the shared post and your CoinPoker username
Win a Free Satellite Seat on Twitter
Retweet one of our APT giveaway posts
Send us a PM with a screenshot of the retweeted post and your CoinPoker username
Win a Free Satellite Seat on Instagram
Tag three friends in the comments section of our APT giveaway posts
You can try your luck at one (or all) of these social media giveaways for a shot at a free spot and the table. All you need do after completing the steps above is wait for the winners to be announced a few hours before the satellite to see if you're one of them.
Have a look at the satellite times and promo details here, or head over to the CoinPoker lobby to start playing for your package. For assistance or questions regarding the Voyage to Vietnam satellites get in touch with our support team on Telegram, or send an email to [email protected].
Good luck, and see you in Vietnam!